Synology recently introduced its new scalable surveillance solution, which is the Surveillance Station 9.0 and C2 Surveillance.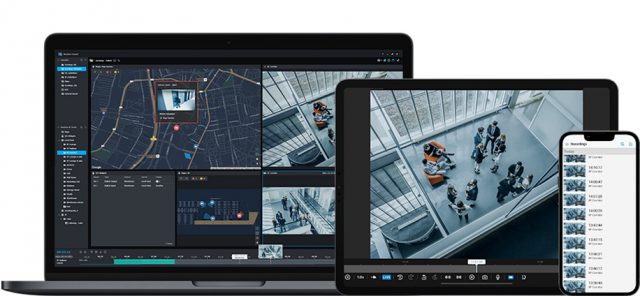 The Surveillance Station 9.0 has a revamped user interface that integrates camera feeds, maps, playback controls, and alarms into a single dashboard to improve situational awareness.
It allows organizations to add a separate layer of encryption to recorded footage for enhanced security in case the NVR, drives, or administrative credentials are compromised or stolen. To optimize privacy and protection against insider threats, video streams and management data can also be ingested over the encrypted SRTP/HTTPS protocol.
The Surveillance Station 9.0 also supports dual recording to stream surveillance footage simultaneously to the C2 Surveillance, a cloud solution designed specifically to minimize potential data loss to mere seconds. This ensures footage is always accessible, even after a catastrophic event or in the case of theft of systems from the premises they protect. Additionally, users can easily review the recordings from anywhere through the platform.
Availability
The Surveillance Station 9.0 is now available in the market for all Synology systems with DSM 6.2.4 or newer versions. As for the C2 Surveillance, it is launched with plans starting from USD$1 per month for each camera. Users are able to try the service free of charge until 31 October 2022.