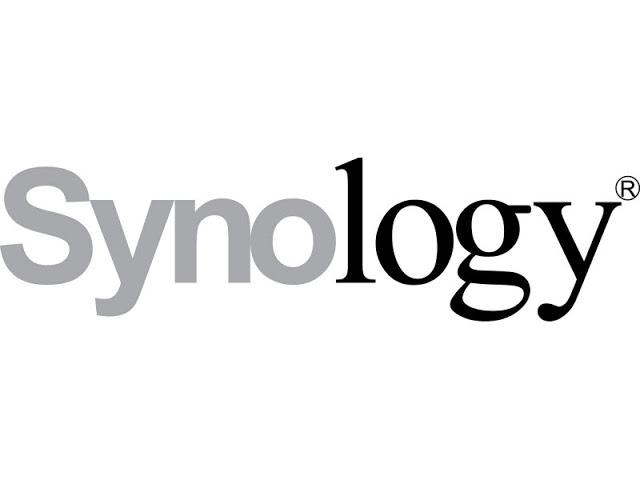 Synology® Inc. today announced the official release of DiskStation Manager (DSM) 6.1 and comprehensive packages, delivering a more secure, productive, and unified NAS experience.
The award-winning DSM is constantly evolving to help businesses tackle new challenges. This time, it delivers better IT efficiency with Active Directory Server, enhances performance with instant SMB server-side copy, ensures reliability with file self-healing, provides stability and security enhancements, and more.
"The release of DSM 6.1 is another major leap on the advanced NAS operating system in terms of security and productivity. The newly introduced features help Synology NAS serve as your office's all-in-one server and become a central piece of your IT strategy," said Vic Hsu, CEO of Synology Inc.


Key features of DSM 6.1 include:
ŸNext-generation file system: The extended coverage of the Btrfs file system enables advanced data protection technologies on more Synology NAS models, including file self-healing and instant SMB server-side copy.
Active Directory Server: Transform your Synology NAS to serve as a domain controller and streamline IT maintenance by creating policies to automatically install certain software or system updates on all of your employees' computers without having to visit each one individually.
ŸShared folder encryption: Encrypt pre-existing shared folders, including the homes folder, whenever you need. For higher security and convenience, you can now mount encrypted folders automatically using a physical USB flash drive without having to memorize encryption keys.
Seagate IronWolf™ Health Management (IHM): Synology has partnered with Seagate to exclusively bring Seagate's IronWolf Health Management tool to NAS products. With intelligent analysis and user-actionable information, the status of IronWolf and IronWolf Pro hard drives on Synology NAS with DSM 6.1 and above can be closely monitored, keeping users' data continuously safeguarded. Matt Rutledge, Senior Vice President of Storage at Seagate, commented, "The Seagate and Synology partnership is raising the bar for NAS storage even further. Seagate's IronWolf NAS-optimized specialty drives with IronWolf Health Management is one of many steps by Seagate and Synology to deliver the best possible NAS user experience."
Brand new applications for sharing, finding, and organizing data
ŸSynology Universal Search: A powerful search tool that helps users find everything including multimedia/applications on their Synology NAS and offers quick preview into file contents and metadata with just one click.
Ÿ
USB Copy 2.0:
For those who often store data on USB drives, USB Copy is a convenient tool that allows users to back up files to or from a Synology NAS by simply plugging in a USB storage device. The customizable rules allow users to specify exactly which folders should be copied.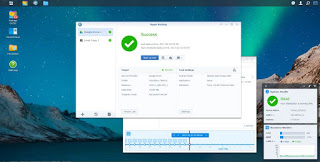 Refined data protection and business continuity packages
Snapshot Replication: Snapshot Replication in DSM 6.1 introduces encrypted shared folder replication for data-sensitive businesses, local replication for an additional layer of protection, and automatic pause/resume during replication to efficiently optimize network bandwidth.
ŸHyper Backup: The latest version of Hyper Backup keeps backups safe thanks to advanced integrity checks, reduces storage consumption with enhanced data deduplication, and allows users to customize and fine-tune version retention policies.
ŸSynology High Availability: When deploying a high-availability cluster, Synology High Availability supports running S.M.A.R.T. tests and enabling SSD TRIM on both of the servers, and allows users to add a quorum server to effectively reduce the occurrence of split-brain, thus maximizing service continuity and data consistency.
ŸVirtual DSM Manager: The beta release allows users to seamlessly migrate virtual instances of DSM between two Synology NAS while keeping data stored on a third machine in order to avoid service downtime. In addition, by leveraging snapshot technologies available on Btrfs volumes, Virtual DSM Manager can clone and restore entire machines within seconds.
ŸMore great features: The advanced NAS operating system also introduces RAID F1 for XS-series and SMB 4.4 upgrade for sparse file support.
Availability
Synology DSM 6.1 is available for users who own a DiskStation, RackStation, FlashStation, or Embedded DataStation 11-series and onward. Supported models include:
17-series: FS3017, RS4017xs+, RS3617xs+, RS3617xs, RS3617RPxs, RS18017xs+, DS3617xs, RS217
16-series: RS2416RP+, RS2416+, RS18016xs+, RS816, DS916+, DS416slim, DS416play, DS416j, DS416, NVR216, DS716+II, DS716+, DS216se, DS216play, DS216j, DS216+II, DS216+, DS216, DS116
15-series: RC18015xs+, DS3615xs, DS2415+, DS2015xs, DS1815+, DS1515+, DS1515, RS815RP+, RS815+, RS815, DS415play, DS415+, DS715, DS215j, DS215+, DS115j, DS115
14-series: RS3614xs+, RS3614xs, RS3614RPxs, RS2414RP+, RS2414+, RS814RP+, RS814+, RS814, DS414slim, DS414j, DS414, RS214, DS214se, DS214play, DS214+, DS214, DS114
13-series: DS2413+, RS3413xs+, RS10613xs+, DS1813+, DS1513+, DS413j, DS413, DS713+, DS213j, DS213air, DS213+, DS213
12-series: DS3612xs, RS3412xs, RS3412RPxs, RS2212RP+, RS2212+, DS1812+, DS1512+, RS812RP+, RS812+, RS812, DS412+, RS212, DS712+, DS212j, DS212+, DS212, DS112j, DS112+, DS112
11-series: DS3611xs, DS2411+, RS3411xs, RS3411RPxs, RS2211RP+, RS2211+, DS1511+, RS411, DS411slim, DS411j, DS411+II, DS411+, DS411, DS211j, DS211+, DS211, DS111
Ÿ Others: Virtual DSM, Docker DSM