Recent updates from Sun Cycle are a bit less than average but for this week's Vol.10 addition, the distributor is bringing in tons of stuff and makes up around 50% of a complete PC experience so let's take a look.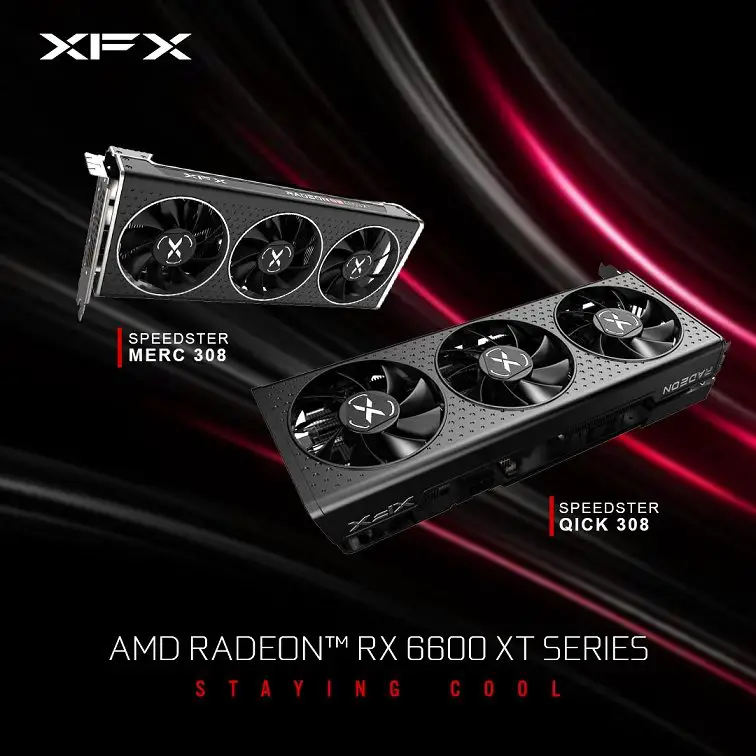 Taking the first place is naturally the GPUs so we have XFX releasing their Radeon RX 6600 XT cards that come in the models of Speedster MERC 308 and Speedster QICK 308 with the former being the top-of-the-line, higher clock speed variant and the latter designed for the mainstream market. Both models sport a relatively similar design which is kinda good in some cases where buyers are literally paying buck-to-buck for performance difference alone and not other significant features instead.
Following XFX is ASRock's own Radeon RX 6600 XT cards consisting of the basic dual-fan Challenger D, triple-fan Challenger Pro with additional heat pipes (Even though the 6600XT doesn't really need those thanks to the slightly lower heat output but the thermal overhead can be utilized), and the triple-fan with RGB in the middle Phantom Gaming D models. Releasing 3 tiers of different models catering to a wide range of gamers is what ASRock going for the 1080p-focused goal of the Radeon RX 6600 XT series.
Next up is Fractal Design's Torrent PC chassis that promotes a high volume of airflow to cool off all the powerful components in your rig. The unique "front panel" grille and the included quintuple fans setup paired with expanded base intakes make the Torrent the no-compromise chassis suitable for both air-cooling and water-cooling based builds.
Following the new Torrent case is the Aspect Series fans that come with Trip Wire technology that enhances the efficiency of the blades, then entire rifle bearing and built-in chaining support to simplify the cable management process. Available in models of regular and ARGB sub-variants, the PWM models are also designed for use with radiators due to the flexible RPM change that allows any build to incorporate several units of the Aspect fans depending on their needs.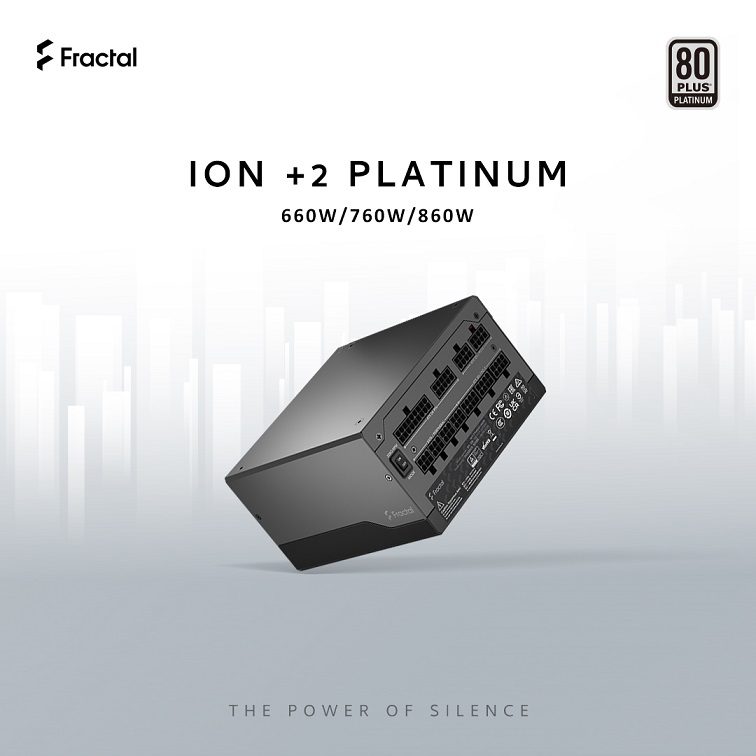 Fractal Design also followed up with the Ion +2 Platinum power supply unit in wattage ratings of 660W, 760W, and 860W. Offering a stable and super-efficient power delivery experience thanks to the 80PLUS Platinum rating, it supports either using 2 8-pin ATX12V/EPS cables which is compatible with the latest motherboards while the semi-passive 0 RPM Mode gives u pure silence under light loads.
If the Ion +2 Platinum is a bit too high-tier for you, then the FSP HV PRO is on the budget side yet still providing the brand's delivery of high-quality PSUs. The 120mm fan will only spin up when required and the HV PRO series is designed to support dual CPU connector boards, offering compatibility, reliability and stability in a single yet affordable package.
Okay from here on out are the keyboard pimp's heaven as we start with Glorious's line of keycaps. The Aura Keycaps V2 is basically using the pudding design that allows your RGB backlight to leak out of your board for the full gamer experience. Or, if you're using one without a backlight, the PBT keycaps will be your choice of a high-quality, durable Cherry MX profile selection. 7 different themes and palettes to choose from!
Glorious also provided the DIY enthusiasts with all the kits you need to complete your building experience. Coming into Malaysia are the switch plate, lube, switch opener, and lube station – all of these will surely smoothen and make the entire customizing process more "professional" and "high-tier". #PCMasterRace indeed.
Well, you can't complete your DIY board without a coiled cable, isn't it (Wireless is more of an add-on feature rather than a replacement for wired). Glorious's official coiled cable consists of 4 colors of Phantom Black, Crimson Red, Ghost White, and Nebula. Despite a lack of colors at first, I'm sure they'll release more colors in the future and if one of these colors match your build, you are guaranteed to get a cable that is both durable and stylish.
Give your wrist some rest with Glorious's new Padded Keyboard Wrist Rest Stealth Edition. Just a simple logo and nothing else. Available in thick and thin models for TKL and Full-Size builds, pick one up to support the brand especially if you're using one of their keyboard components.
The same idea goes for Glorious's Stitch Cloth Mousepads. Just a simple logo and/or title on the bottom right available in different colors and sizes to suit all kinds of setups and tables. Just make sure it is large enough for your movement. Low sensitivity FPS players take note.
Pricing and Availability
Sun Cycle is happy to announce that most of the announced items are currently moving their way into the local market, certain items are however still within the price evaluation process so those are gonna need some time before they are made available.
XFX Radeon RX 6600 XT Black Gaming: RM1,999 (Speedster QICK 308 )/ RM2,149 (Speedster MERC 308)
ASRock Radeon RX 6600 XT: RM1,999 (Challenger D)/ RM2,149 (Challenger Pro)/ RM2,259 (Phantom Gaming D)
Fractal Design Torrent: TBA
Fractal Design Aspect: TBA
Fractal Design Ion+ 2 Platinum: TBA
FSP HV PRO 80 PLUS Bronze: RM199 (550W)/ TBA (650W)
Glorious Aura Keycaps V2: RM159 (Black/White)
Glorious PBT Keycaps: RM209
Glorious Switch Plate: RM219 (Brass)/ RM99 (Polycarbonate)
Glorious G-Lube: RM45
Glorious Switch Opener: RM45
Glorious Lube Station: RM45
Glorious Coiled Cable: RM219
Glorious Padded Keyboard Wrist Rest Stealth Edition: RM99 (TKL/ Full Size)
Glorious Padded Keyboard Slim Wrist Rest Stealth Edition: RM99 (TKL/ Full Size)
Glorious Stitch Cloth Mousepad – Extended: RM109 (Original)/ RM119 (Stealth)/ RM119 (White)
Glorious Stitch Cloth Mousepad – XL Extended: RM89 (Original)/ RM99 (Stealth)/ RM99 (White)