Right amidst the month of October, we have another weekly Sun Cycle report in which they have announced a whole load of new products from ASRock, DeepCool, Tecware, and more. Let's check them out.
To kick things off, we have the Pulsar Supergrip Pre-Cut Universal 2 Grip Tape first up, which offers excellent control, absorbs sweat, and is strong and flexible. It also features 3M adhesive for a clean fit to ensure the confidence and control required for peak performance.
Next up are the ASRock H610M-HVS/M.2 R2.0 and A520M-HVS motherboards, and as usual, here's a quick table detailing both of their specifications:
ASRock H610M-HVS/M.2 R2.0

Supports 13th Gen & 12th Gen and next-gen Intel Core Processors (LGA1700)
6+1+1 Phase Power Design
Supports DDR4 3200MHz
Graphics Output Options: HDMI, D-Sub
Realtek ALC897 7.1 CH HD Audio Codec
Realtek Gigabit LAN
1 x PCIe 4.0 x16, 1 x PCIe 3.0 x1
4 x SATA3
1 x Ultra M.2 PCIe Gen3 x4
4 x USB 3.2 Gen1
6 x USB 2.0

ASRock A520M-HVS

Supports AMD AM4 Socket Ryzen 3000, 4000 G-Series and 5000 and 5000 G-Series Desktop Processors
6 Phase Power Design
Supports DDR4 4733+ (OC)
Graphics Output Options: D-Sub, HDMI
7.1 CH HD Audio (Realtek ALC887 Audio Codec)
1 x PCIe 3.0 x16, 1 x PCIe 3.0 x1
4 x SATA3, 1 x Ultra M.2
6 x USB 3.2 Gen1
6 x USB 2.0
Also from ASRock are the ASRock AMD Radeon RX 7800 XT Challenger 16GB OC and RX 7800 XT Steel Legend 16GB OC graphics cards, which combine a sleek design with the same great performance that gamers seek from a standard Radeon RX 7800 XT.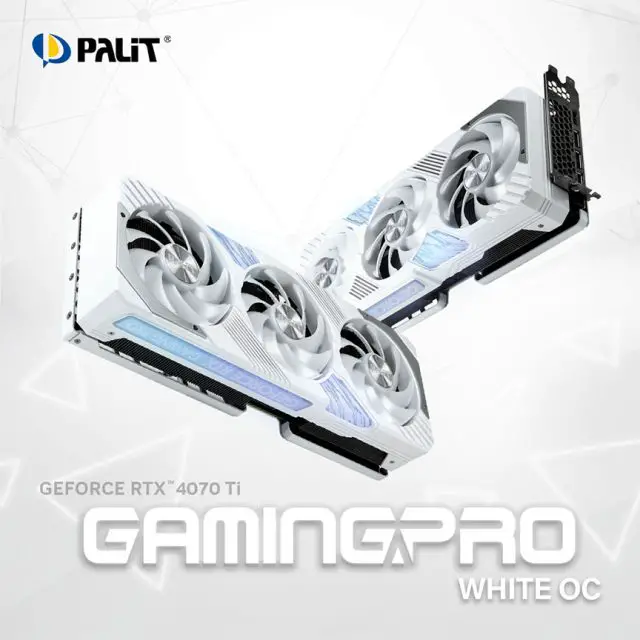 Speaking of graphics cards, Sun Cycle also brought in the white edition of Palit GeForce RTX 4070 Ti GamingPro, sporting a clean white color scheme with vivid ARGB lighting that will surely please any white-theme PC build lovers.
And if that's not enough white color for you, we also have the DeepCool Assassin IV air cooler that comes in an all-white appearance. It is equipped with seven heat pipes and newly designed 120mm and 140mm FDB fans for optimal cooling performance.
Following that are the DeepCool LS520 and LS720 SE Digital AIO liquid coolers, which boast an all-new CPU status screen in comparison to their predecessors. Thanks to the included screen, users can easily view the temperature status of their system instead of checking it on their monitors.
Finally, we have the Nexus Air T3 and Nexus Air M3 from Tecware, in which the former has a tempered glass front panel and the latter has a full mesh flat front panel design.
But no matter which model it is, they come with 6 x 120mm ARGB fans that are daisy-chained and can be switched between 12 lighting modes by pressing the LED button on the casing or sync with a compatible motherboard for added aesthetic points to users' setup.
Pricing and Availability
Great news as all the items on the list today are currently available for purchase in Malaysia at the price points below:
Pulsar Supergrip Pre-Cut Universal 2 Grip Tape — RM39
ASRock H610M-HVS/M.2 R2.0 — RM355
ASRock A520M-HVS — RM279
ASRock AMD Radeon RX 7800 XT Challenger 16GB OC — RM2,649
ASRock AMD Radeon RX 7800 XT Steel Legend 16GB OC — RM2,779
Palit GeForce RTX 4070 Ti GamingPro White OC 12GB GDDR6X — RM4,299
DeepCool Assassin IV CPU Cooler (White) — RM469
DeepCool LS520 SE Digital AIO Liquid Cooler (Black/White) — RM419/RM439
DeepCool LS720 SE Digital AIO Liquid Cooler (Black/White) — RM519/RM539
Tecware Nexus Air M3 — RM189
Tecware Nexus Air T3 — RM189