Ever since we reviewed the ViewSonic TD1655 portable monitor, I have gotten so used to having a portable monitor that I can't live without one. The convenience of a portable monitor cannot be substituted by anything.
So, I went out and did a whole lot of research and found out a lot of interesting things about the world of portable monitors – and I found one that's perfect – at least on paper.
In today's video, let's go through everything that I found out about the current state of portable monitors and whether I am happy with my purchase or not. Spoiler alert: I'm utterly disappointed.
Okay, so portable monitors might sound like something simple – it's a monitor, but portable. And yet, it's actually not that simple. There are a variety of portable monitors out there which varies depending on your requirement.
I won't bore you with the details here since it's going to be a boring wall of text.
All in all, I found this portable monitor. It's the P15BT by ZSCMall. So, I bit the bullet and ordered it.
About a week later, it arrived.
This is the ZSCMall P15BT and I immediately unboxed it because I can't contain my excitement. Then, I was immediately disappointed.
The packaging is fine, I don't have any issues with it despite them just having the portable monitor slotted in between some foam and all of the other contents are just chucked inside the box, moving freely.
After taking out the monitor, it looks fine. The denim flip case felt extremely nice and rigid, with little bumps to stop the monitor from slipping when placed upright.
But if you don't want to use the flip case, you can remove two screws at the back and the entire flip case comes off. But, there's no other way to hold the monitor upright – so I'm going to leave the case installed.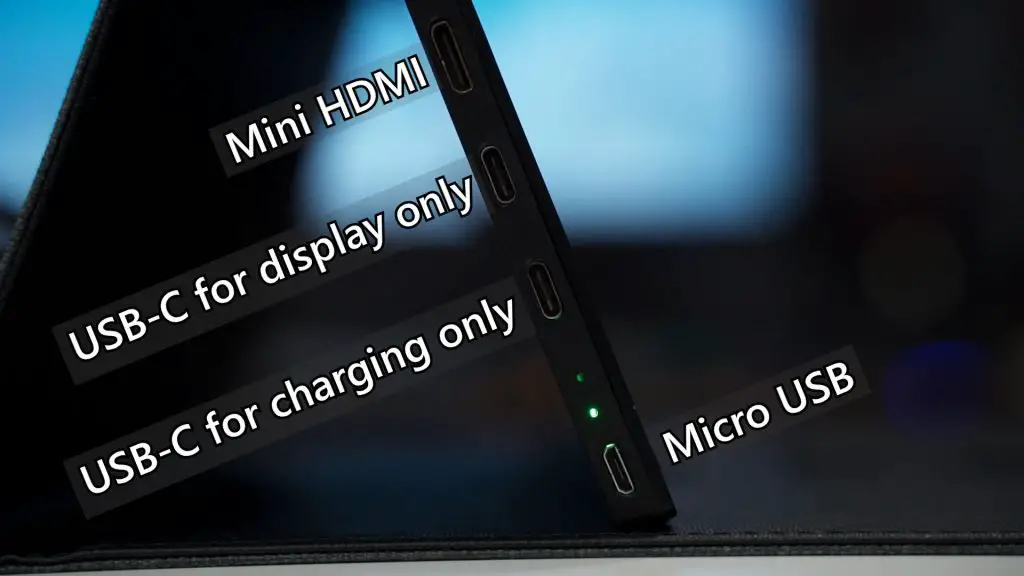 The ports on this monitor are funky. So from the top, we have a mini HDMI port, a USB-C port for display only, another USB-C port for charging only (why can't they combine both?) some indicator LEDs, and a micro USB port for – I suppose – charging only.
Then, I plugged it into my XPS 15 and nothing happened. I was expecting it to just light up and work immediately because that was what happened with all monitors that I have used – no matter if it's portable or not.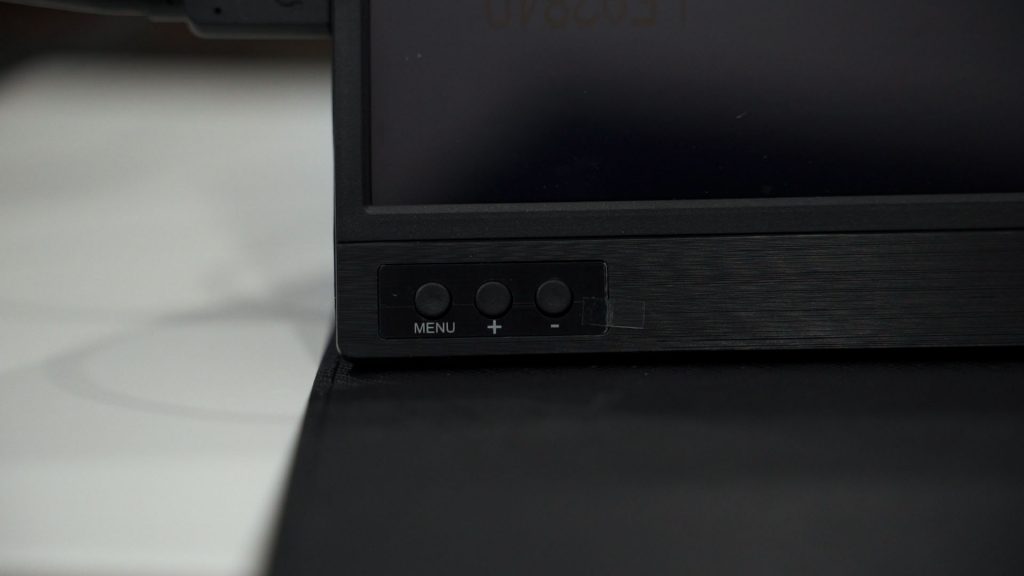 Turned out, what I had to do was to hold the menu button on the monitor to turn it on. And this is red flag number 1. If I turned on the ZSCMall P15BT before plugging it into a laptop or something through HDMI, then it won't pick up the source.
Then, I immediately realized red flag number 2 – the screen quality. I mean, it's just horrendous. The colors look absolutely terrible but to their credit, it is indeed an IPS LCD panel.
The next logical thing that I did after that is to go into the OSD menu and try to see if there's anything that I can do to fix it. The OSD menu… is rather messy. I mean, it works but since ZSCMall is an OEM, they seem to have one menu for all of their monitors. We even have 4K 60fps option on the P15BT but remember – this is a 1080p 60Hz panel.
So, I tuned the colors and contrast. It still looks really bad, but I'm not going to do any color-sensitive work with it so it looks okay enough as a secondary display for peripheral stuff. I quit the OSD menu and continued working on something else and came back a few hours later.
And like we mentioned earlier, we have to hold the menu button to power it up again because it's literally not smart enough to power up on its own. But the colors look horrible again. What the f**k?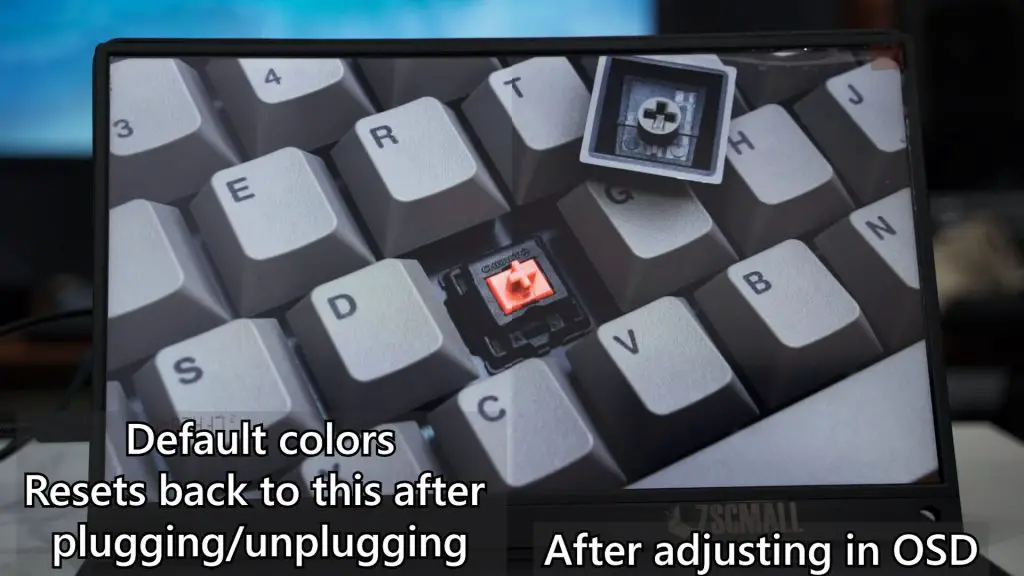 Going back into the OSD menu, I can see that the settings I dialed in was still there. So, I tried to adjust again, and ooops – only the numbers are retained but the actual setting is not. This is red flag number 3, and it is also the biggest flaw.
And since it is already going to go back to default to look utterly disgusting when I power it off and on again – I decided to just take out the colorimeter and tested out its color in its default settings just for laughs.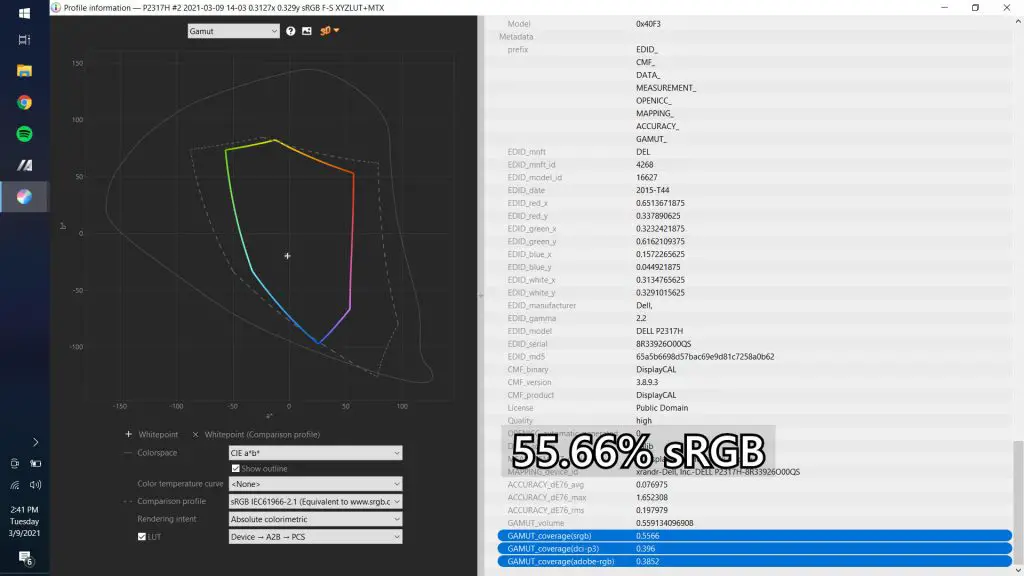 Wow, it's horrible.
So in conclusion. Just don't buy the ZSCMall P15BT. Or any of these cheap portable monitors that come straight out of the OEM's brand store.
I mean, from my personal observation and inference, there is a very high chance that the ASUS ZenScreen is indeed manufactured by ZSCMall but the ASUS has a list of strict requirements for a product, plus the ASUS quality control and seal of approval to top it all off.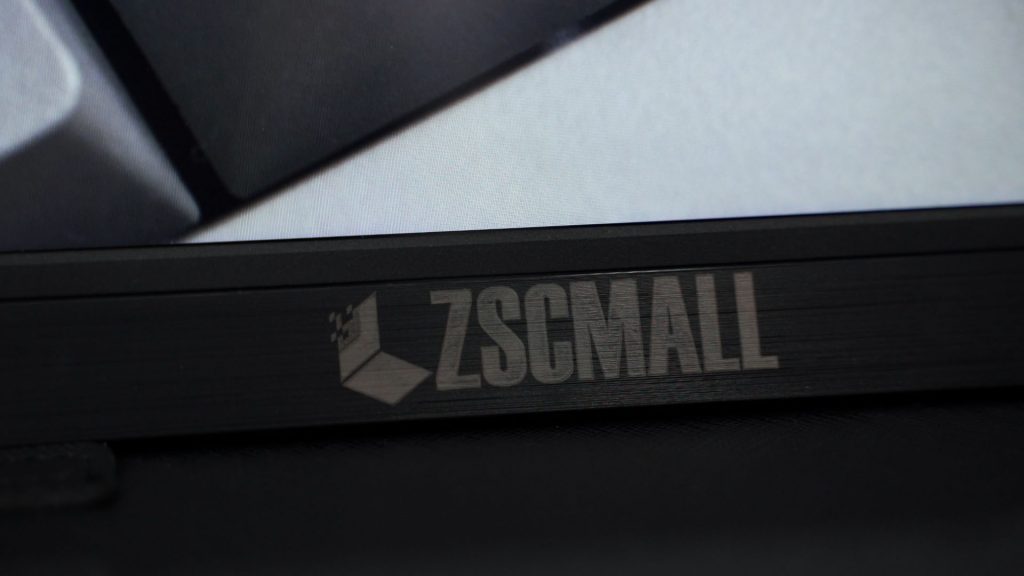 With all of that extra work done on top of the OEM's template, it's no surprise that the ZenScreen is at a much higher price.
Yet the ZSCMall is presumably the "best" that the market of portable monitors has to offer. I mean, it seems like there's just no perfect portable monitors now and there must be some deal-breaking compromises such as not having a battery like the ViewSonic TD1655, or being bulky like the ROG XG17AHP.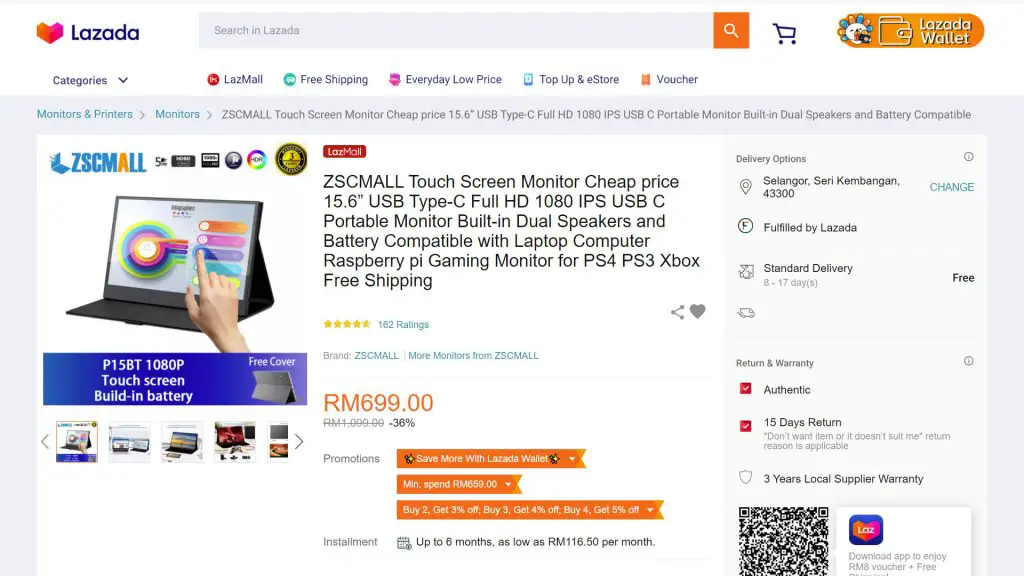 So now I'm back to square one. If you know any brands that are making great portable monitors, let me know down in the comments below. And for brands who have portable monitors and would like us to check them out – you know where to contact us.