It's only been a few years since the idea of a "portable monitor" started to pick up steam. Today, we have the Arzopa G1 with us. There are a few quirks here and there but overall, the Arzopa G1 portable monitor does what it is advertised to do. Since this is a portable monitor, I think it is much more suitable to watch our video instead of reading since video is a much better way to convey information.
I'm most particularly interested in its design because it is very slim and it can fit inside backpacks in between books since it can be very flat. The flap also doubles as a protective case for the Arzopa G1 and acts as a kickstand too. However, the kickstand angles are very limited and this monitor cannot be used in vertical mode.
The overall port selection is also good and all the appropriate cables are already included in the box – including a 5V 3A power brick since this portable monitor doesn't have a battery. In a way, it's good since we do not have to rely on batteries which will eventually deteriorate to the state of unusable.
Controlling and configuring the Arzopa G1 is a little tricky since the dial also doubles as a button, but manageable. The OSD menu is fairly okay and does what it needs to do, though most settings are to be left in default since it will look weird if we change them – like black levels, contrast, and DCR.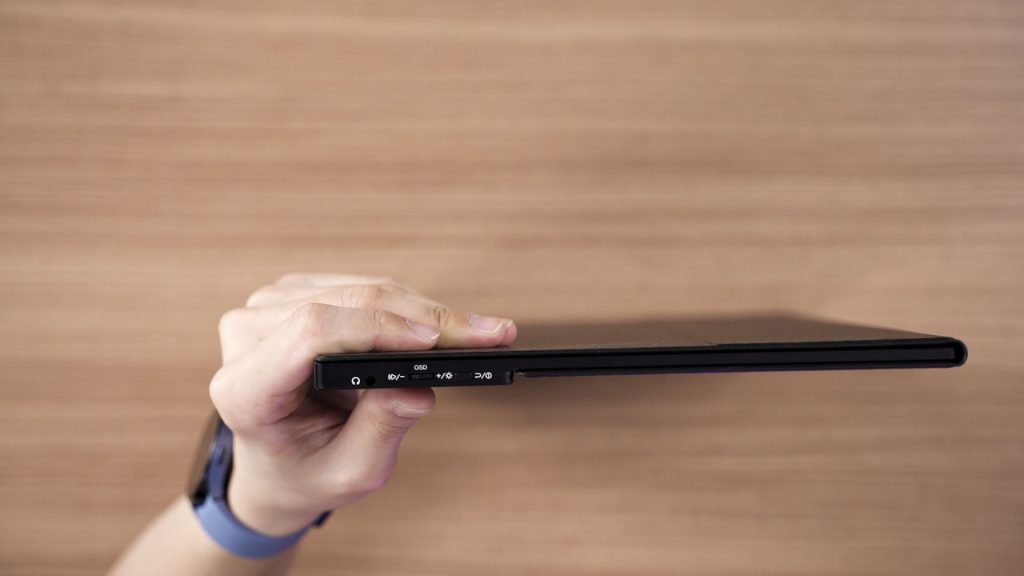 What's interesting is the option to enable FreeSync. If you do plan to use it for gaming with your laptop, do enable this option so that you get a tear-free gaming experience.
The colors, however, aren't exactly the best – and that's okay since the colors are never going to be as good as a dedicated monitor as the Arzopa G1 consumes way less power in comparison.
In short, this Arzopa G1 does what it does and I have no complaints overall. Good job – especially at the price of USD $200.
Where to buy? (Affiliate links)