Folks at Cooler Master Malaysia have announced a new edition of the well-received high-performance All-in-One cooler, the MasterLiquid ML360 Mirror TR4 Edition.
Packing with the brand's 3rd gen Dual-Chamber pump, the coolant essentially gets isolated separately to split off hot and cool ones that enhance heat transfer efficiency without any major design overhaul while featuring higher quality motors and sealings for a quiet, powerful and reliable cooling solution. The radiator seems to be getting a contact area expansion as well which is around 25% that also aids in spitting out heat from the rest of the system by the new SickleFlow 120 fans (3 of them for a 360mm setup) that are using a new blade design for increased static pressure. To round up everything, the Mirror-top Pump Cover design allows you to set up an infinite ARGB ring and half effect all powered by a total of 8 LEDs in the pump where full control and customization can be done through the ARGB controller plugged directly into motherboards. Cooler Master has also verified that boards from brands such as ASUS, MSI, GIGABYTE, and ASRock are fully compatible with its ARGB protocol.
Pricing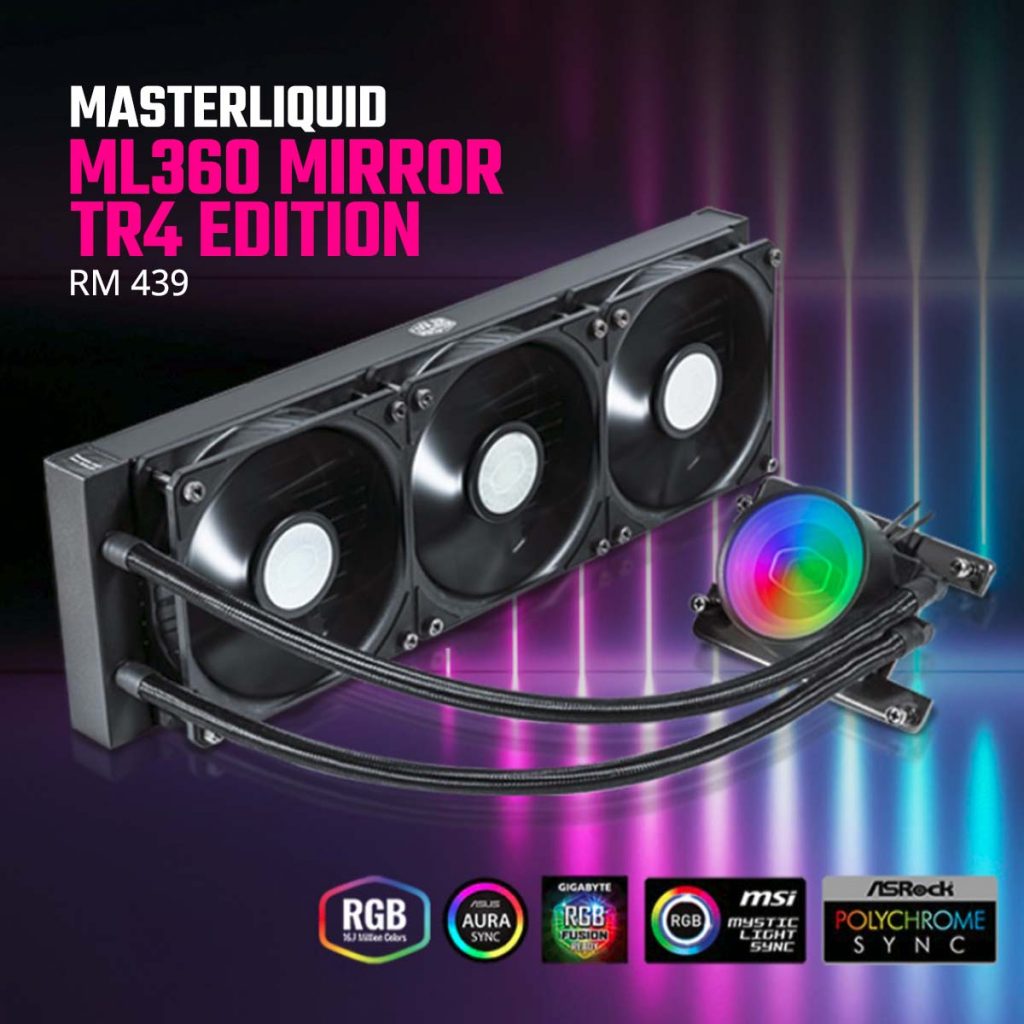 The Cooler Master MasterLiquid ML360 Mirror TR4 Edition can be obtained at the price of RM439 right now on Shopee alongside certified physical retail stores.