DDR5 memory modules are probably what you should look into if you're going full-on with a 12th gen Intel Core processor build instead of DDR4 memory modules even if there are Z690 motherboards that support it. This time, we'll be taking a look at the PNY XLR8 Gaming MAKO DDR5 6000MHz. We got this kit from PNY roughly a month ago and managed to get some interesting data out of it, which includes the gaming performance and overclocking experience with it.
Some might argue that a well-optimized DDR4 will still do better than a generic DDR5 but the results of our tests show otherwise. So, without any further ado, let's see what can we expect from the XLR8 Gaming MAKO DDR5 6000MHz.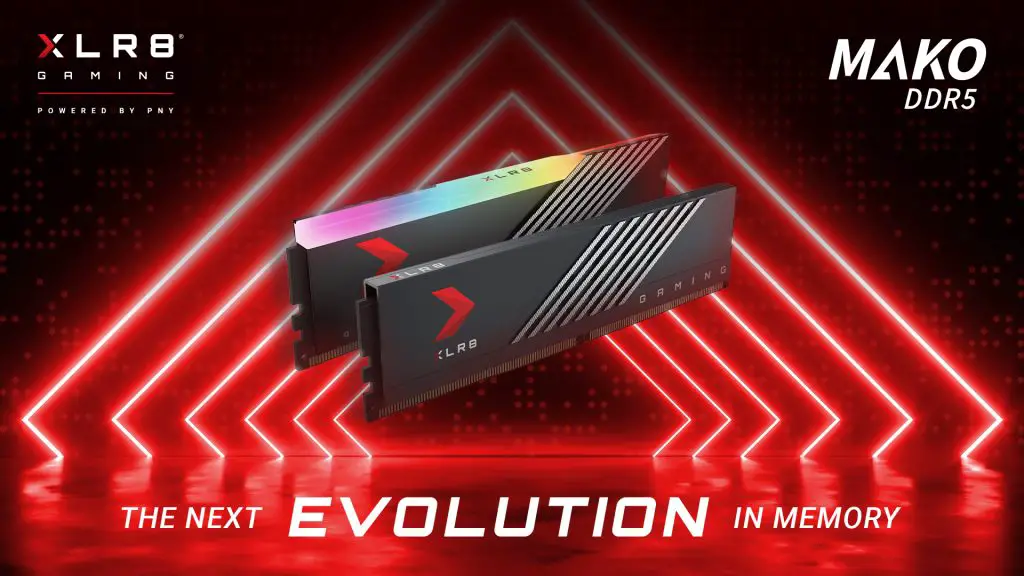 Overview
Back in November 2021, PNY announced two of its new DDR5 desktop memory kits. One is, of course, MAKO DDR5 is one of them and the other one is the RGB-fied version of the MAKO DDR5 which they call the MAKO RGB.
Design-wise, the MAKO DDR5 has a very simple-looking heatsink but it still looks a lot better than the design you'll get on the DDR4 kits they have. It's not as fancy as the RGB models you'll find out there but its low profile design will sure come in handy to some and perhaps, those of you who don't want any RGB lighting will like it.
Test System
Overclocking
Moving on to the overclocking, the MAKO DDR5 comes with tighter timings as compared to some of the DDR5 memory kits you'll find on the market but there's always room for improvement with some extra tweaking. Since the one we have here uses Hynix memory chips, which are known to clock better and easier than its competitors, the optimization part should be a lot easier to deal with.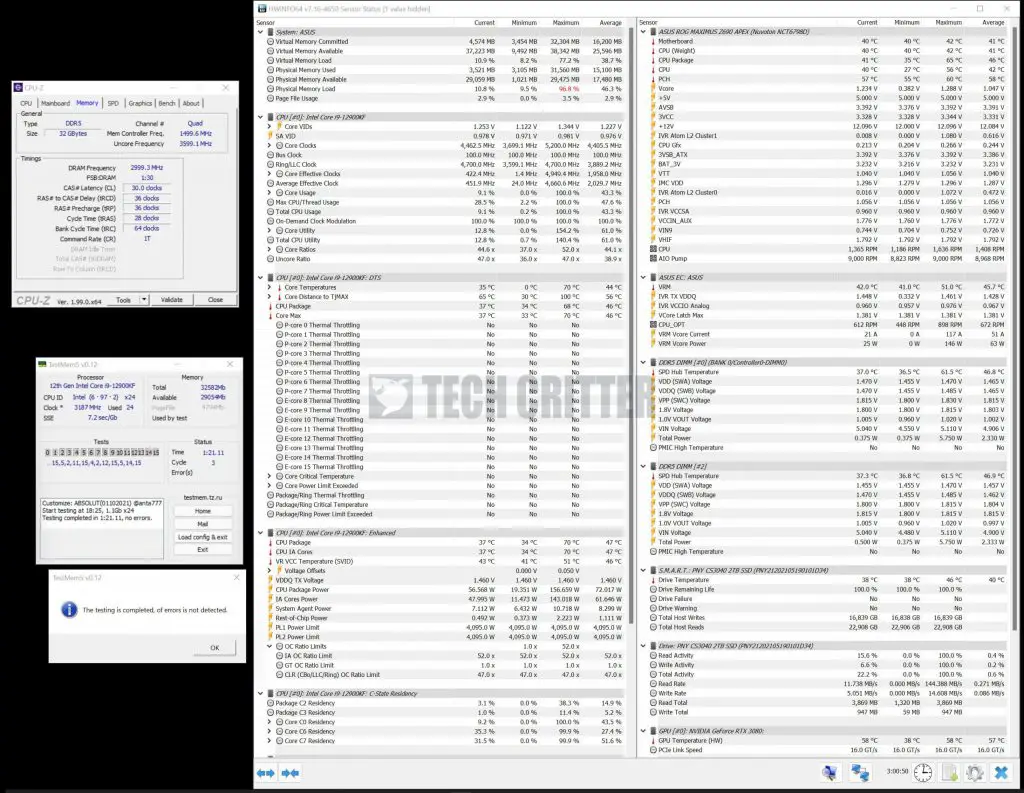 If you don't plan to go high with the clocks, you can just tighten the timings a little bit more for slightly better performance. In our case, we manage to tighten the timings to DDR5-6000 CL30 with some slight adjustments to these voltages: 1.4V for VDD/VDDQ, and 1.28 for IMC. The rest is at auto. Your result may vary of course, but it should be too far away from this range unless you're going for a 1T command rate, which is only achievable on certain motherboards.
DDR5-6400 CL30 is the highest stable clock we can achieve, we're able to run some games benchmark and system stress test without any issue but the temperature is hitting about 60-ish at this point. So to keep the temperature under control, it's highly recommended that you use a RAM cooler for DDR5 memory overclocking. Going any higher seems to be unstable for us but we did manage to get the kit to go up to DDR5-6800 just for the fun of it.
Gaming
For the gaming test, we've gathered the data from a few selected games using different frequencies and memory kits (DDR4, DDR5) just for a better view of the performance.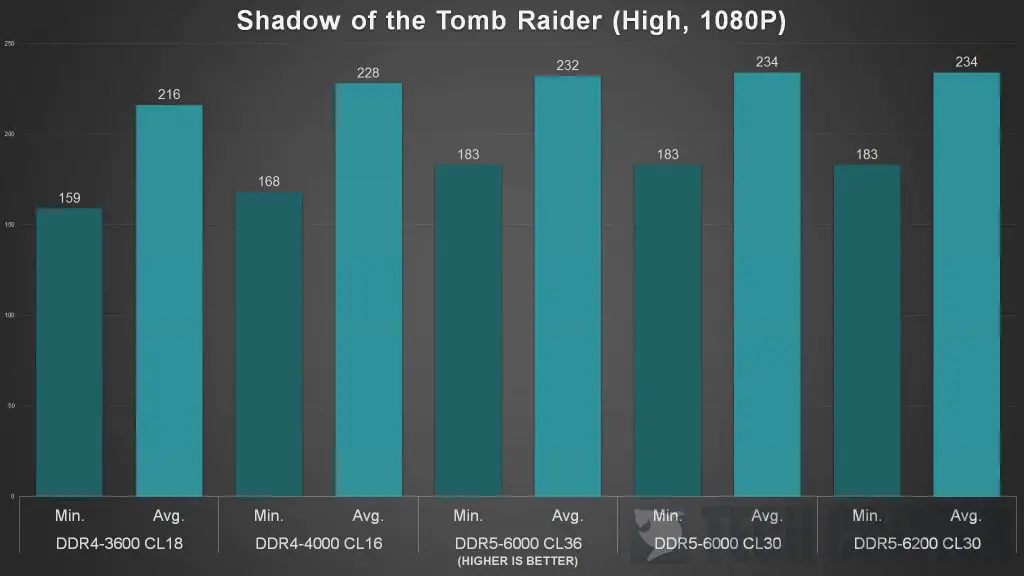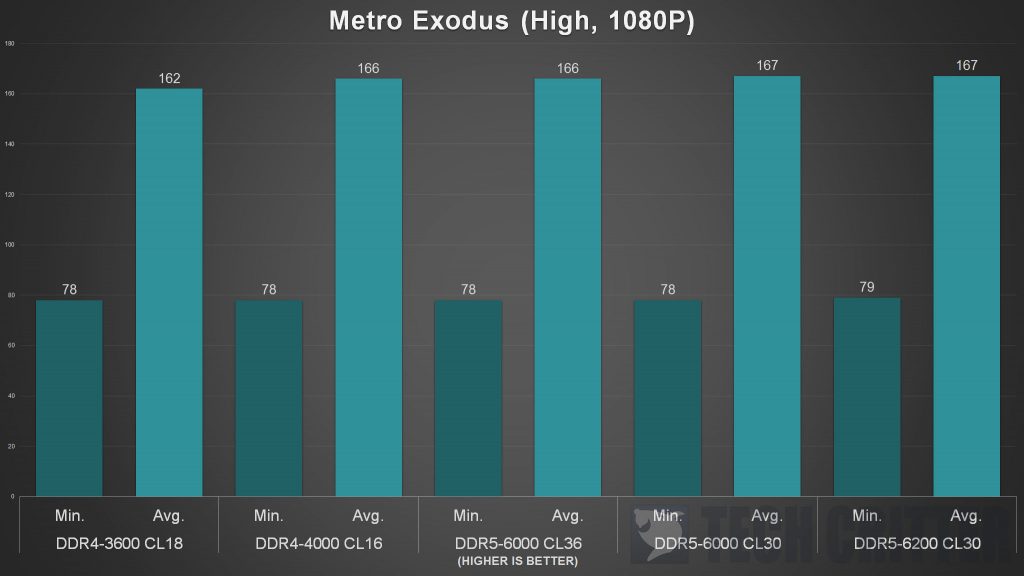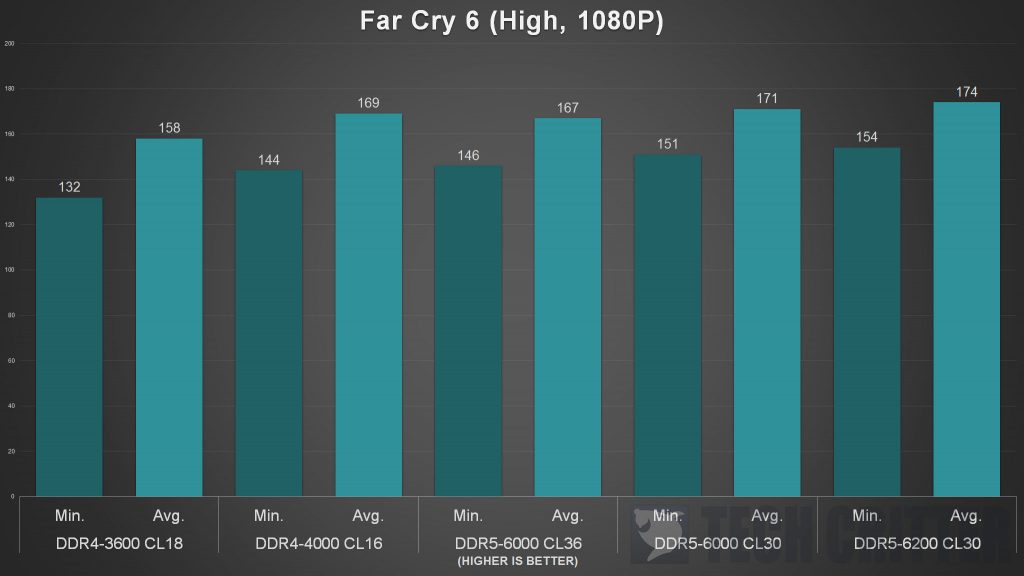 Looking at the data, we can see that an optimized DDR4 system can indeed outperform a DDR5 system that hasn't been optimized on certain titles, as long as you manage to keep it at gear 1 mode. But as soon as we tighten the memory timings, a fairly optimized system with DDR5 memory will be able to outperform an optimized DDR4 system even if it's on gear 2 mode.
This doesn't apply to all of the games of course, but based on the data we have, those that will take advantage of this will perform better if you're willing to take some time to optimize it.
Verdict
Performance-wise, the MAKO DDR5 performs fairly well even if it's just on XMP but like all of the DDR5 memory kits we've tested so far, tightening the timings is always recommended to get a better performance out of it.
The MAKO DDR5 we have here clocks fairly well, it's not outstanding but we still managed to get it to run at DDR5-6400 CL30 that is still able to show some noticeable improvement in games that we've tested. So, that's still a good thing I think? Of course, you might be able to get a better result than what we have achieved here if you have a good CPU with a strong IMC and a motherboard that can get the job done.
As PNY never really specifies the price of the MAKO DDR5, we'll leave that aside for next time but overall, I think the MAKO DDR5 is a pretty decent kit to consider if you manage to find one that uses the memory chips from Hynix.
Pros
Cooling for PMIC seems reasonable
Good looking RGB-less design
Reasonable overclocking headroom
Lower stock operating voltage on higher frequencies compared to DDR4
Cons
DDR5 memory is still not widely available
High upgrade cost

Where to buy? (Affiliate links)
Amazon US: https://amzn.to/3jmYDKU
Lazada: https://invol.co/claa4ez
Shopee: https://invol.co/claa4f6