MSI has recently released their brand new GF gaming laptop – the all-new MSI Katana GF66. Apparently, MSI has also decided to revamp their product naming scheme by introducing a unique series name for each of their G-series gaming laptops, starting with the Katana GF66.
Video Review
Specifications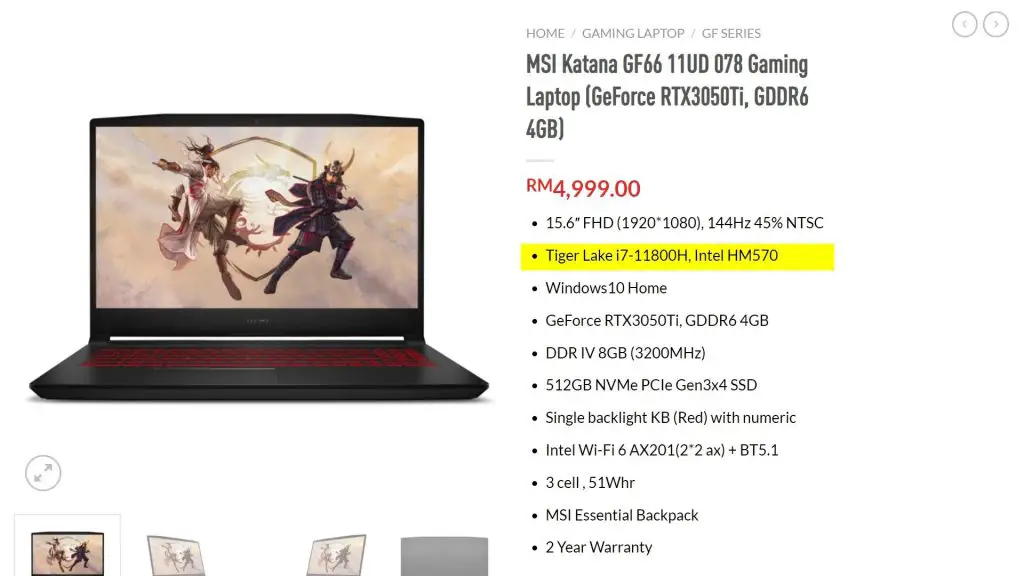 Our review sample is equipped with a respectable configuration of Intel Core i7-11800H and NVIDIA GeForce RTX 3050 Ti. There are another two models at different price point:
i7-11800H + RTX 3060 + 16GB (RM6,299)
i5-11400H + RTX 3050 + 8GB (RM4,299)
MSI Katana GF66
The new MSI Katana GF66 comes in a brand new chassis design. I like how MSI decided to go for this faux-sand-blasted design as it is more fingerprint-resistant.
The under-chassis also got plentiful vents for maximum airflow.
Comprehensive connectivity options.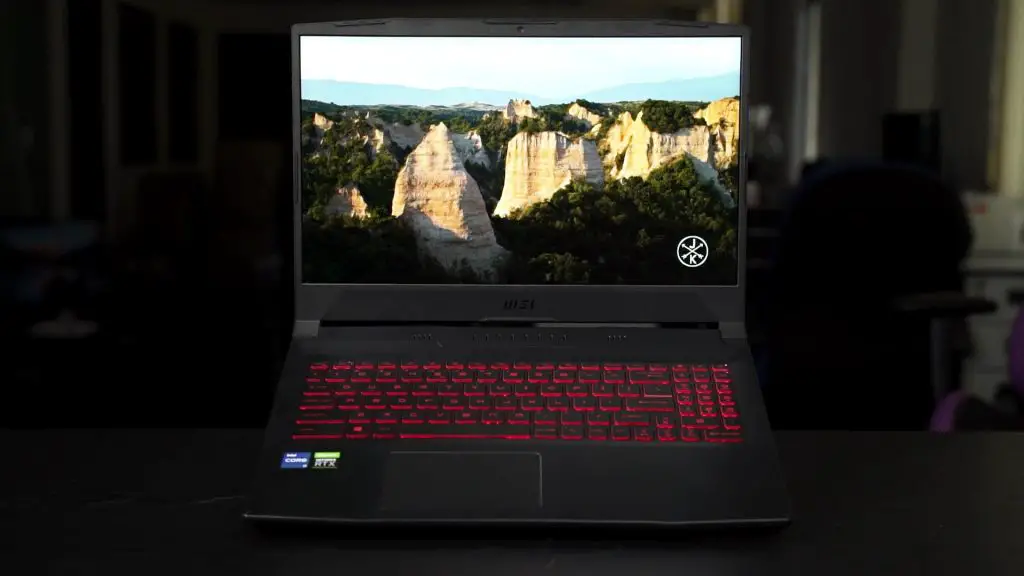 The display is a 15.6-inch Full HD IPS panel. It has a 144Hz high refresh rate to provide a smooth gaming experience. In order to achieve the high frame rate, you might need to reduce the graphics settings in some games.
In terms of its panel quality, I would say it is at least decent for everyday use such as gaming and movies.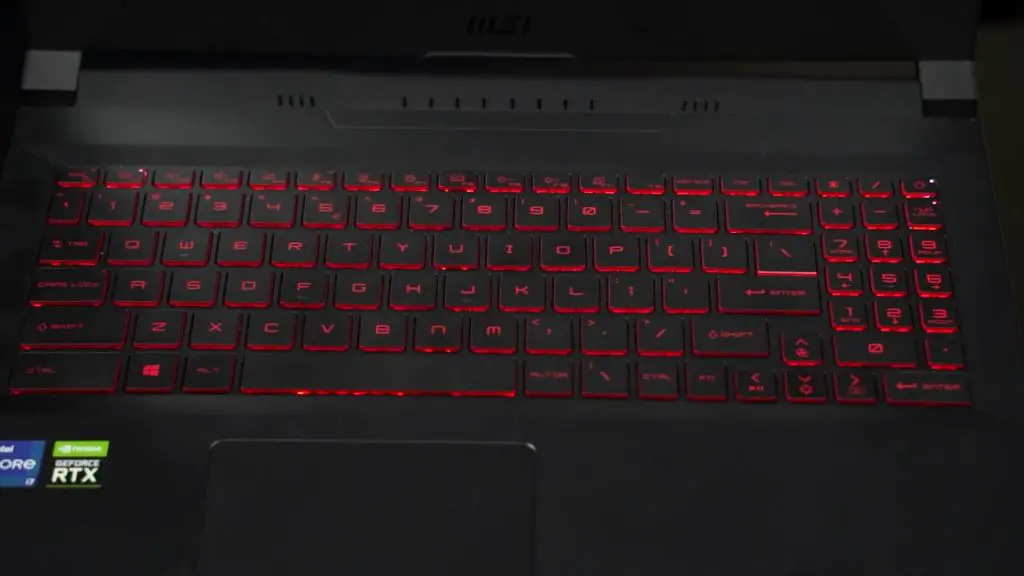 While there are brands that choose to drop the numberpad in favor of better aesthetics, some customers would still appreciate when their new laptops still come with numberpad, even if the layout is slightly different from what they're used to.
RTX 3050 Ti? or GTX 1660 Ti
So far I'm pretty satisfied with the chassis design and its components, what about the performance?
Before we dive deep, here's a quick disclaimer. I did compare the benchmark result with our previously recorded data from MSI GF65 and ASUS TUF Gaming A15 FA506. So take the result with a grain of salt but our main objective is to find out how much of the improvement we're looking at.
Starting off with the Cinebench R20. AMD has been dominating the multi-core performance benchmark ever since their release of the Ryzen 4000 series laptop CPU. What Intel has kept doing is improving their multi-core performance without compromising their excellent single-core performance.
PCMark10 is an excellent benchmark to show the overall package's performance. The combination of 11th Gen Intel Core processor and the RTX 3050 Ti overall contributes to a better performance as a whole. We need to keep this in mind as we move on to the next few graphs.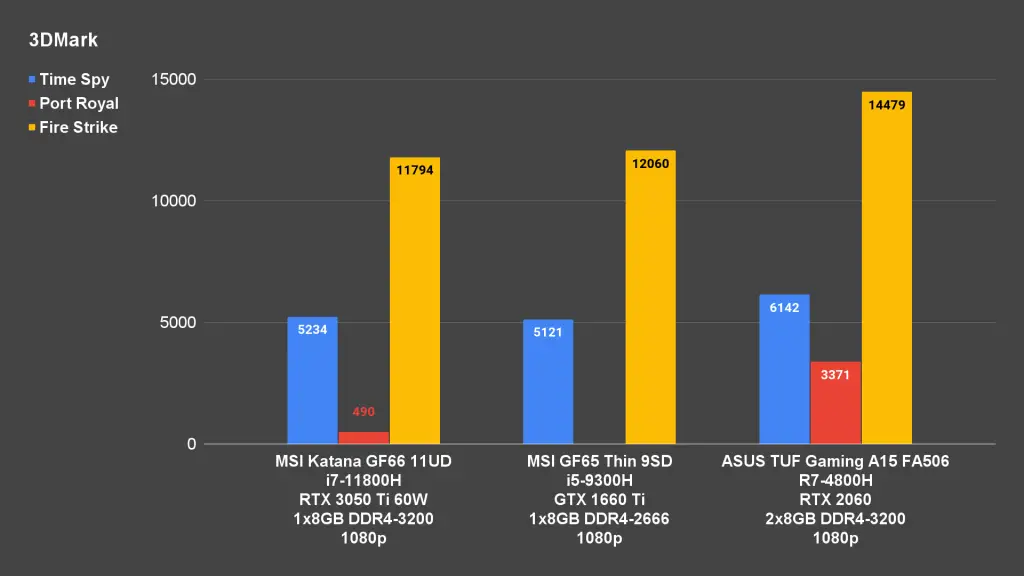 3DMark immediately shows us why so many people question the existance of RTX 3050 Ti. It is basically a GTX 1660 Ti with added RT cores.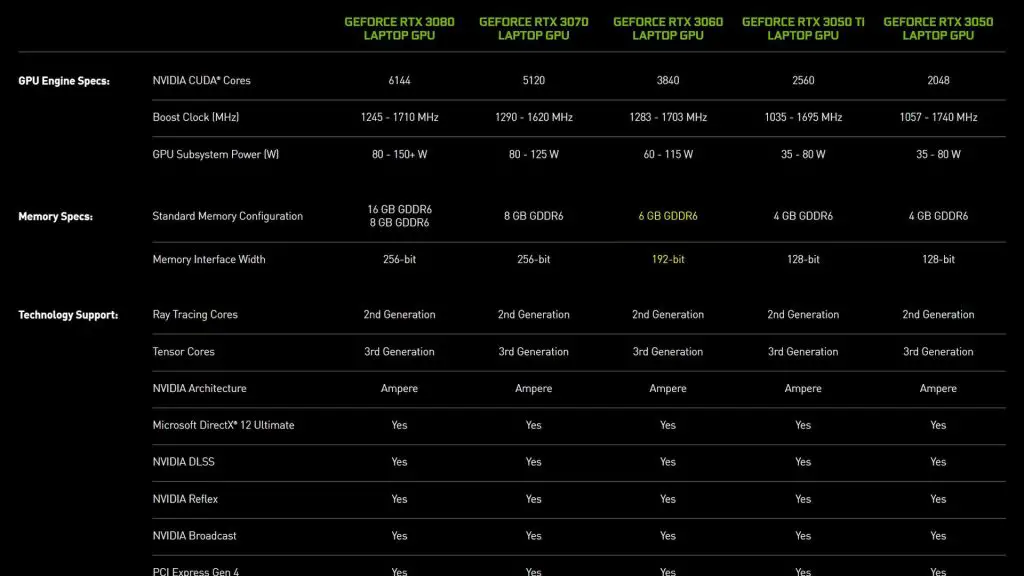 However, there are more to it. Traditionally NVIDIA has been segregating the GPU memory bandwidth according to their series. For instance model 70 and 80 will get 256-bit, the model 60 will get 192-bit and lastly model 50 will get 128-bit.
Following the same logic, the GTX 1660 Ti actually comes with a higher bandwidth 192-bit memory while the RTX 3050 Ti only comes with 128-bit.
Even though the 3Dmark benchmark shows that the RTX 3050 Ti is performing as well as the GTX 1660 Ti despite the lower bandwidth, that is solely because the Ampere architecture is better, meanwhile it actually being dragged down by the memory. You'll just have to look for gaming comparison benchmark between the two to see how GTX 1660 Ti can easily beat the RTX 3050 Ti is most of the games.
Since we don't have any other laptop models with similar level of graphical performance, we're just going to have the RTX 3070 85W listed alongside for reference. Generally, slightly older games wtih rasterization can perform really well, newer and modern games, not so much,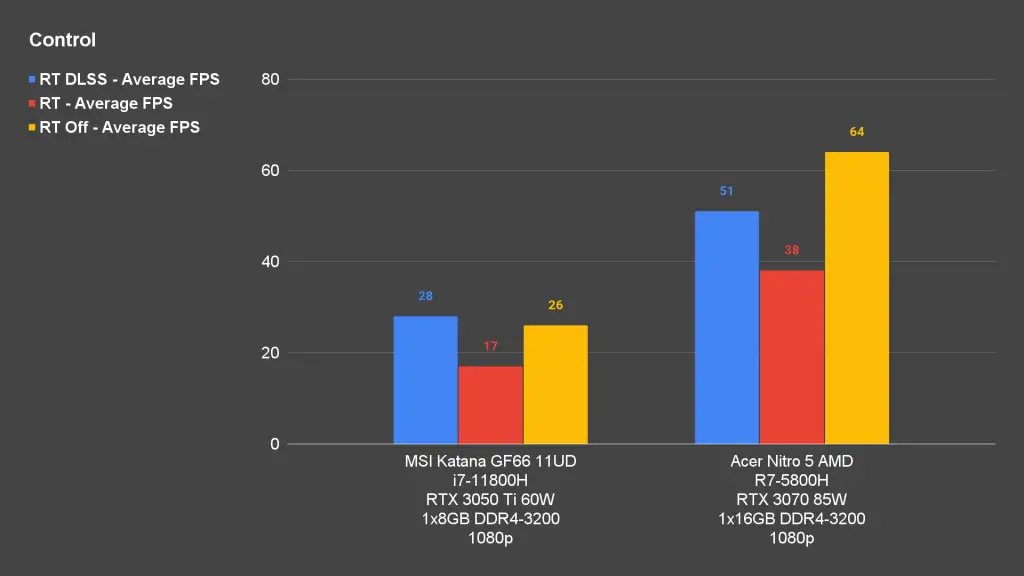 There's a reason why RT is a waste of time especially for mid-lower range cards like the model 50. Most of the games that supporting ray tracing are modern titles that is extremely demanding. The RTX 3050 Ti is already struggling without ray tracing, once you turn on ray tracing, it is unplayable unless you turn down the graphics settings all the way down which defeats the purpose of ray tracing eye candy.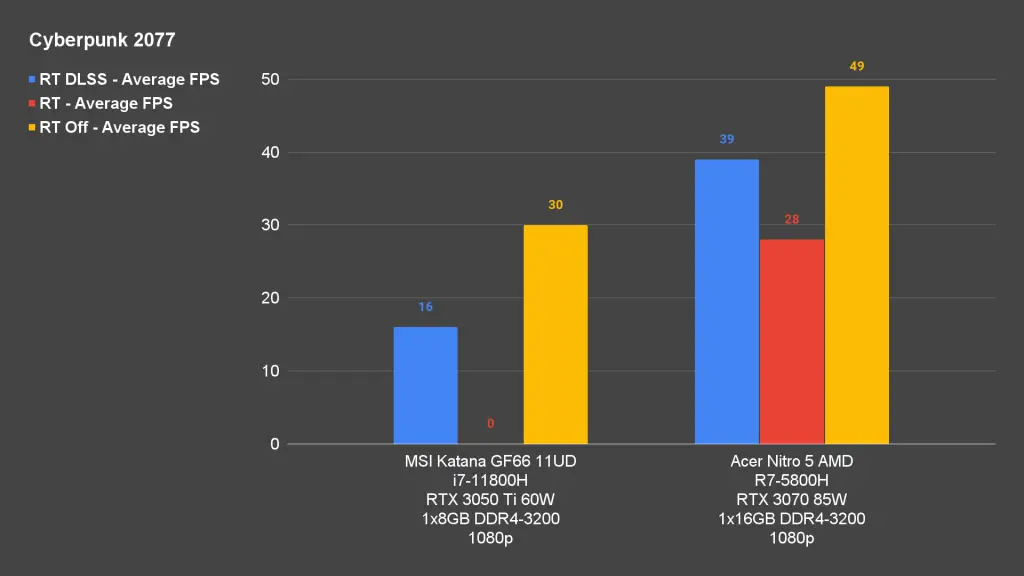 Cyberpunk 2077 simply refuse to run if you try to run the game with RT on but without DLSS. Frankly speaking, the game is still playable if you decide to go with medium or lower settings. (about 60fps++ at lowest settings)
Conclusion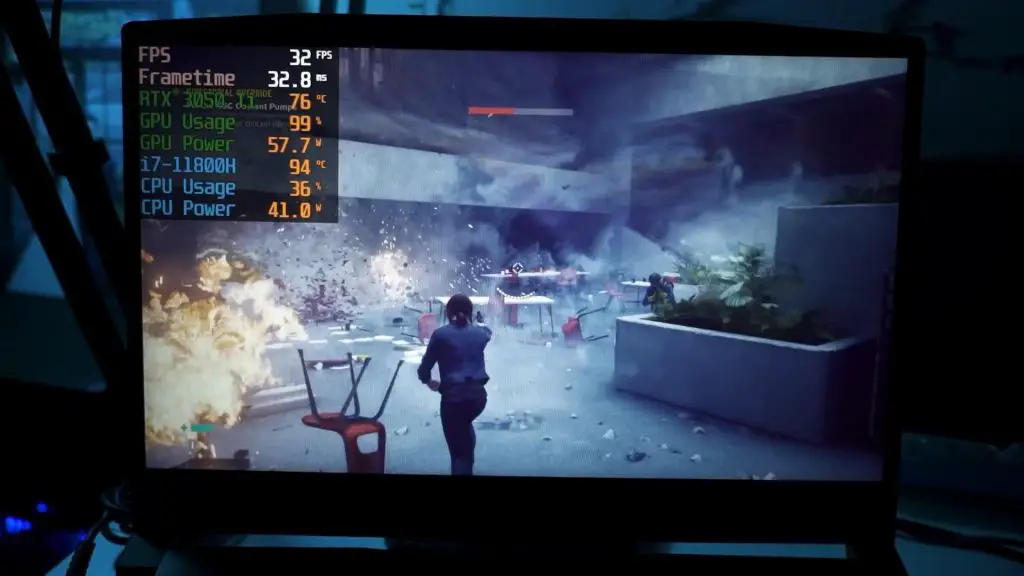 At this point, you might think this is a negative review. IT IS NOT. I must clarify that MSI has done nothing wrong with the decision to go with RTX 3050 Ti and RTX 3050 for the GF66 series. The laptop itself is well built and the overall user experience has been positive without any hiccups. It is just how the industry moves forward with the latest selection of chip. PCMark10 clearly shows the pairing of 11th Gen Intel and RTX 30 series card is still beneficial to the overall user experience. I just wanted to point out that NVIDIA's promise for ray tracing experience might cause disappointment when customers thought their entry-range RTX card can produce magical results. Generally, I think the RT cores in the RTX 3050 Ti is only useful in less demanding titles or if the user is trying out ray tracing in their own software or games development.
If you want all the latest technology and components, the Katana GF66 is the one you can straight away buy from the retailer. Otherwise, if you want to min max your every single ringgit or doller spent, then you might face another challenge to look for available stock for GTX 1660 Ti which is paired with previous generation CPU.
Where to buy? (Affiliate links)