AMD has pushed a new update towards its Radeon Software driver that brought forward several new features towards the Radeon RX 6000 and 5000 series GPUs. Let's take a look.
First off is a neat Auto Overclocking feature that can be enabled for systems running a combination of Ryzen 5000 series CPU and Radeon RX 6000 series GPU by tuning both components to boost towards higher clock speed when there's enough thermal and power headroom for the current tasks while being easily accessible in the form of a clickable tab. In the meantime, the Radeon RX 5000 series GPU can now enjoy the benefits of the AMD Smart Access Memory (SAM) feature when they are paired with either a Ryzen 5000 or select Ryzen 3000 CPU powered by a 500-series motherboard and chipset. Excited gamers that are looking forward to game on Windows 11 will be delighted to hear that the Radeon Software Adrenalin driver is now ready and compatible with the upcoming Microsoft OS (Although other factors caused by Windows 11 may still arise).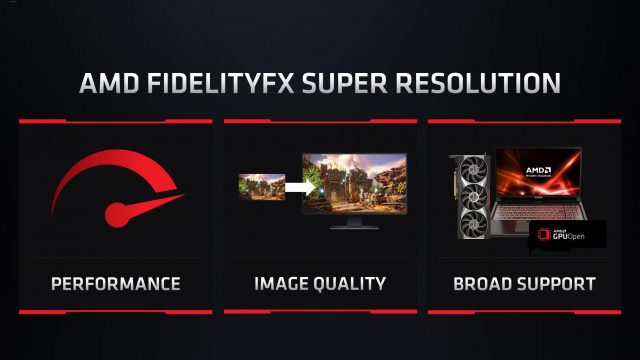 Meanwhile, AMD also announced a list of newly added titles that supports the AMD FidelityFX Super Resolution (FSR) tech which is as follow:
A Chinese Ghost Story
Arcadegeddon
Black Desert
Chernobylite
Dota 2
Edge of Eternity
Elite Dangerous: Odyssey
Marvel's Avengers
Myst
Necromunda: Hired Gun
NiShuiHan
Resident Evil Village
The Medium
Vampire: The Masquerade – Bloodhunt
DEATHLOOP (Coming Soon)
World WarZ: Aftermath (Coming Soon)
JX3 (Coming Soon)
F1 2021 (Coming Soon)
No Man's Sky (Coming Soon)
You can get the Adrenalin 21.9.1 version of Radeon Software by clicking here.