Cooler Master has plenty of gaming peripherals covering different price points and today we are taking a look at one of their latest gaming headsets – the CH321. Officially priced at RM149, this is cooler master's entry-level gaming headset which sits right under their MH series gaming headsets.
The sub-RM200 gaming headphone market is a highly competitive segment and we'll see if the CH321 has what it takes to stand among the other headphones.
Video Review
Cooler Master CH321
The CH321 comes in a standard cooler master packaging and what you get in the box are just the headset and a user guide. This closed-back headphone employs an overhead metal frame design where it fits onto your head through the suspending headband. While this design is very flexible but the metal frame is the limiting factor for those who got large heads.
On the other hand, the clamping force is not that strong which is a good thing as it won't cause discomfort for long hours of usage. However, gamers with smaller heads might find it a bit too loose. I personally think the earcup is way too large which combines with soft clamping force makes it feels like wearing an open-back earphone.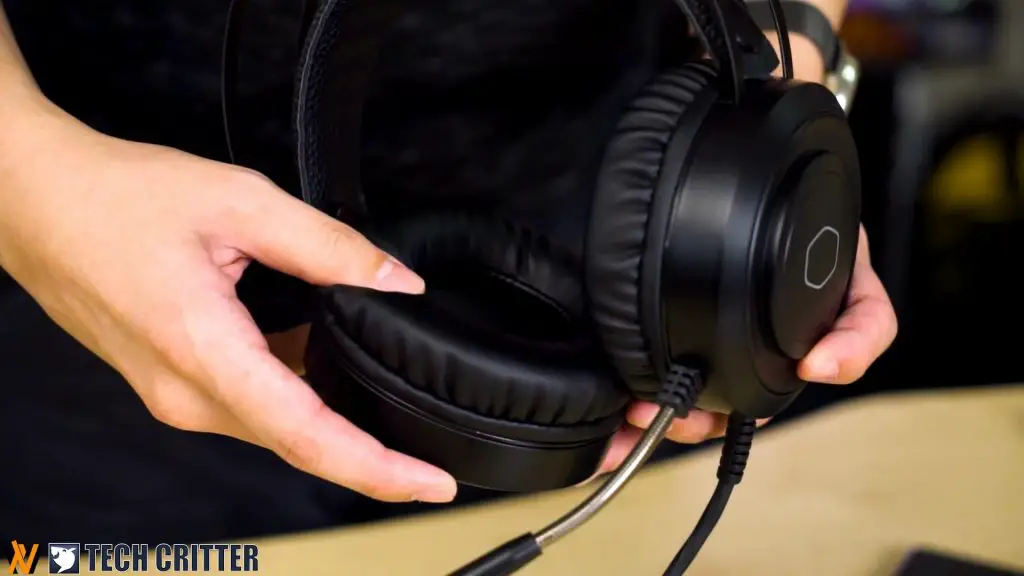 The headband and earpads have soft paddings and covered with PU leather while the rest of the headphone is made out of plastic.
The flexible microphone is permanently attached to the left earcup and there's a red LED on it to indicate the microphone is turned on.
Unfortunately, Cooler Master did not include a mic-mute button as the only physical control available is the volume wheel at the back of the left earcup.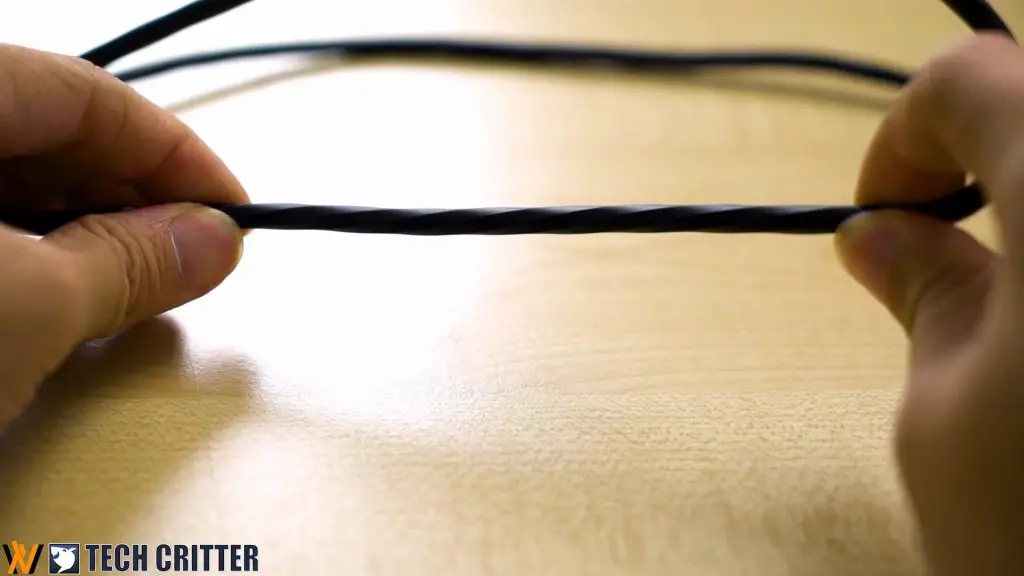 As for the cable, while it is not braided, but the thickness and robustness is still there. The thick cable feels sturdy and capable of withstanding all sorts of abuse, especially if used in a cybercafe.
For Console?
In terms of the connectivity, the Cooler Master CH321 supports only USB connection. The built-in DAC handles all the audio processing and it is compatible with PC, XBOX ONE S and PlayStation 4. I personally find it odd to have a USB-wired headset that can be plugged into a console. Unless the use case is in a cybercafe or manga cafe where individual cubicles have a console right in front of you, otherwise I don't see any reason why I would want to drag a long USB extension cable across my living room.
Besides, you can plug in 3.5mm headphones into your console's controller which is way more convenient.
Flat Bass Sound Profile
In terms of the sound quality, the overall sound profile is leaning on the flat bassy side. That means the trebles are usually muffled out by the usually enhanced bass. Music-wise is definitely not up to my preferences. The overall dull vocal performance paired with the aforementioned bassy sound profile. Nonetheless, it's a gaming headset so the sound characteristics are more suitable for blockbuster movies and games. Casual gamers who want a decent sound experience, as well as a good sounding microphone for online coop play, will not be regret with CH321.
Conclusion
At RM149, the Cooler Master Ch321 is not exactly competitively priced when it tries to go against some of the popular headsets in the market such as the Tecware Q5 with 7.1 virtual surround sound. Well, it is not like we're encouraging good products to be sold at dirt cheap price or anything. Just that we believe that Cooler Master could've done better at deciding what feature to go on the CH321. For instance, USB connectivity is somehow unnecessary as it limits the audio source selection and at the same time increasing the cost. That said, we can sort of understanding why they wanted to do that in the first place:
Headphones with USB connectivity & built-in DAC are often seen as a premium feature
USB power is required to light up the RGB, and sadly, RGB is still a massive selling point
Why don't we just stick to 3.5mm audio jack? Heck, that RGB is not even software controlled.
With all that being said, we still can't overlook the fact that the CH321 is a pretty good choice to get started with considering its decent sound quality and exceptional microphone performance for the price.
Pros
Good build quality
Robust cable
Comfortable
Decent sound quality
Good microphone
Cons
Only usable with devices support USB sound output
No physical mute button
Default RGB colour cycle only
Price could've lowered for better competitiveness in the segment