NVIDIA today revealed Max-Q, its new design approach for gaming notebooks that allows   NVIDIA partners to build gaming laptop that is 3 times thinner and capable of delivering 3 times more performance over any of the previous designs.
While it is still based on the existing GTX 10 series GPU, NVIDIA has incorporated a new voltage regulation design to the Max-Q design that is optimized to operate on low voltage clock curve. By reducing the voltage supplied, the GPU clock is slightly lowered in exchange for better acoustics, higher peak efficiency, less energy wasted in the form of heat and improved battery life.
NVIDIA also introduced its new WhisperMode technology, a new feature which will be included in the upcoming GeForce Experience update for the gaming notebooks with GTX 10 series GPU. WhisperMode intelligently paces the game's frame rate while simultaneously configuring the graphics settings for optimal power efficiency. This reduces the overall acoustic level for gaming laptops. The update is expected to be available by the end of the month.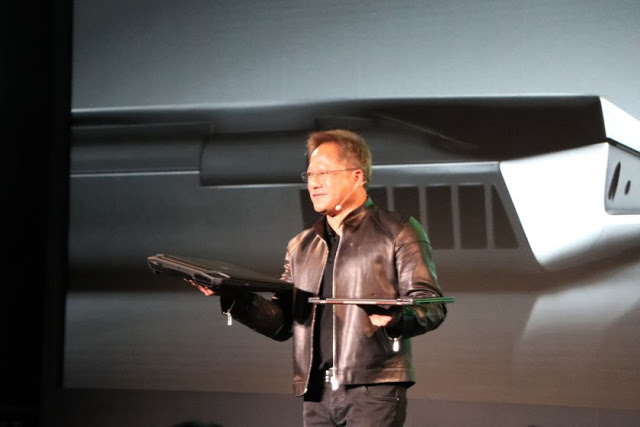 During the keynote, Jensen Huang, Founder and CEO of NVIDIA introduced GeForce GTX 1080 powered ASUS
ROG Zephyrus
 as an example of a true portable gaming powerhouse achieved with the Max-Q design.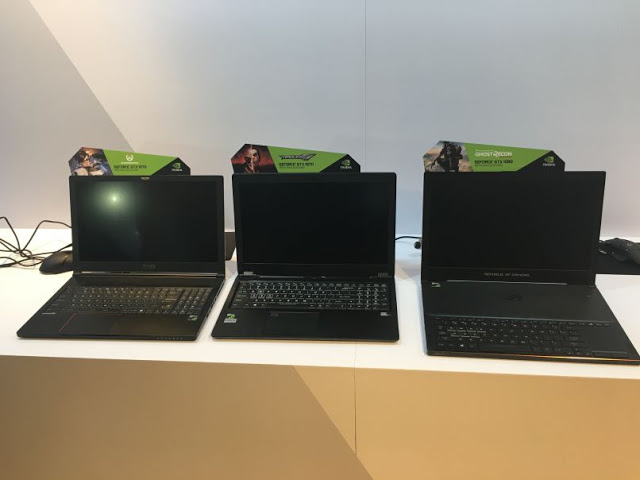 MaxQ-designed gaming laptops equipped with GeForce GTX 1080, 1070 and 1060 will be available starting on June 27 from the world's leading laptop OEMs and system builders, including Acer, Aftershock, Alienware, ASUS, Clevo, Dream Machine, ECT, Gigabyte, Hasee, HP, LDLC, Lenovo, Machenike, Maingear, Mechrevo, MSI, Multicom, Origin PC, PC Specialist, Sager, Scan, Terrans Force, Tronic'5, and XoticPC. Features, pricing and availability may vary.