PAHANG, 4 NOVEMBER – The Dew Challenge, Amateur DoTA 2 Tournament is back for the third year. For the first time ever, Mountain Dew has opened its doors to Singapore teams to participate in the tournament, making this year's Dew Challenge even bigger and bolder. 
Staying true to its mantra of "DO THE DEW", Mountain Dew constantly encourages individuals to push their boundaries through challenges that will enable them to grow and achieve their life-long dreams. In line with the increasing popularity of eSports, the brand plans to grow the amateur players within the nation by organising the annual Dew Challenge amateur DoTA 2 tournament, setting Mountain Dew as the pioneering brand in Malaysia to host an amateur DoTA 2 tournament.
The success of previous years' Dew Challenge has unlocked huge opportunities for winners such as Yeik Nai Zheng, also known as MidOne. He became the second-best player in Europe and currently a member of Team Secret. Similarly, last year's winner Chong Jia Hao, also known as VT Faded, made it big in the e-sports scene after the tournament. He is now part of team Nga Gaming. These outcomes from the Dew Challenge are an enormous achievement for not only Mountain Dew, but as a nation, as it allows more Malaysians to be recognised internationally. For this reason, the brand aims to continuously provide a platform for gaming enthusiasts to fuel their passion.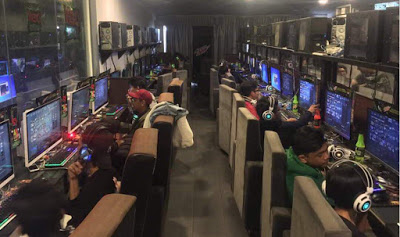 For those who want to participate in the next leg of the competition, the registration process is very simple. Prior to the tournament, players have to register their team members on Mountain Dew's microsite at
www.mountaindewdota2.com
. During the tournament day, registered teams only need to check-in at the registration counter and they are ready to battle. It is that simple. 
A total of 1,600 participants from 320 teams: 224 teams from Malaysia and 96 teams from Singapore, consisting of five players in each team. Participants will need to battle it out on a state level to proceed to the finals. The tournament will take place in the following regions and locations: 
Malaysia 
• Pahang at Wildfire Net Café (Kuantan) on 4th and 5th November 2017
• Kuala Lumpur at TBUN 3 Internet Café (Wangsa Maju) on 11th and 12th November 2017
• Johor at 818 CC (Johor Bahru) on 18th and 19th November
• Selangor at INC (SS2) on 25th and 26th November
Singapore
• Orchard at JCube on 4th and 5th November 2017
• Pasir Ris at Colosseum on 11th and 12th November 2017
• Outram at Alienware on 18th and 19th November 2017
The top 24 teams from Malaysia and the top 12 teams from Singapore will then compete at the group stage level held on 25th November 2017 at JCube cyber café in Orchard, Singapore and 8th December in INC (SS2) cyber café in Selangor, Malaysia. Only the top four teams from both countries will proceed to the finals to battle it out for the championship title and the grand prize pool of SGD50,000 which will be held from 9th to 10th December 2017 at Berjaya Times Square. 
"We are very delighted and pleased with the outcomes of the Dew Challenge from previous years. It goes to show that the youths are able to rise to the challenge and excel beyond their wildest dreams. Through this Amateur DoTA 2 tournament, the Mountain Dew brand provides the platform and opportunity for youths to push their boundaries at their own accord to realise their full potential and chase their dreams," said Santharuban T. Sundaram, Vice President of Marketing at Etika Sdn Bhd.
As eSports is becoming extremely popular, there is a rise of professional eSports athletes who compete on an international level. Mountain Dew aims to host the annual Dew Challenge to encourage more youths to unlock their potential and to constantly challenge themselves.
Santharuban added, "This year's Dew Challenge is bigger and better than before. The Mountain Dew brand has decided to add more thrill by opening up the tournament to Singaporean gamers to participate as well, fuelling the competitive spirit further across the countries. We are very excited to see who will be the next winner that will take on the championship title". 
Having positioned itself globally with its catchy tagline of "Do the Dew", Mountain Dew is a product of PepsiCo and was introduced in 1964 in the United States. The brand, which is manufactured and distributed locally by Etika Sdn Bhd, is one of the leading carbonated beverages in the US and has been so for several years.
One of Malaysia's leading drink distributors, Etika Sdn Bhd is a wholly owned subsidiary of Asahi Group Holdings Ltd., Japan and the official bottler for PepsiCo in Malaysia. Etika Sdn Bhd markets and distributes some of PepsiCo's global brands such as Pepsi, Sting, Evervess, Revive Isotonic, 7UP, Tropicana, Mirinda, Lipton Ice Tea, Mountain Dew, Gatorade and MUG, as well as its own range of products which include Chill, Kickapoo, WONDA Coffee, Goodday Milk, Calpis, Dairy Champ and Bleu.