Alongside with Dell Gaming, Alienware today unveiled the latest gaming PC and peripherals to the brand's gaming portfolio.
Alienware Aurora Desktop
Alienware debuts the new Aurora system that's first to be paired with Intel's 8th Gen six-core CPU. Delivering 40% performance boost and up to 25% more frames per seconds (compared with 7th Gen). It is the Alienware's smallest system that supports dual graphics card configuration which still provides excellent upgradability despite the smaller footprint.
From RM 4,999 (Core i5)
Alienware 34″ Curved Gaming Monitor
The 34-inch Alienware Curved Gaming monitor comes in either WQHD (3440×1440) resolution or WFHD (2560×1080) resolution. The monitor features the Alienware's iconic design with custom AlienFX lighting with ultrathin bezels. The monitor supports NVIDIA G-Sync technology for tear-free gameplay.
AW3418DW (WQHD) RM 5,599
AW3418HW (WFHD) RM 5,079
Alienware 25″ Gaming Monitor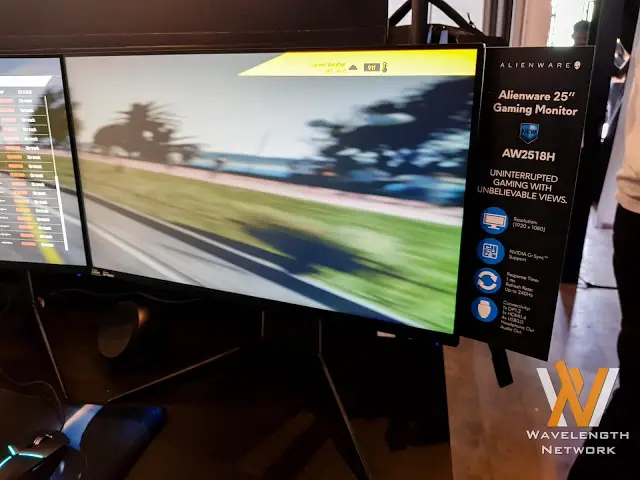 For players who demand high refresh rate, especially for FPS games such as Overwatch and CS: GO, the 25-inch Alienware monitor with a native 240Hz refresh rate is the right choice. The monitor has an ultra-thin bezel and comes in FHD resolution (1920×1080). The monitor comes in 2 models, supporting NVIDIA G-Sync and AMD Freesync respectively.
AW2518H NVIDIA G-Sync RM 2,699
AW2518HF AMD FreeSync RM 2,199
Alienware Pro Gaming Keyboard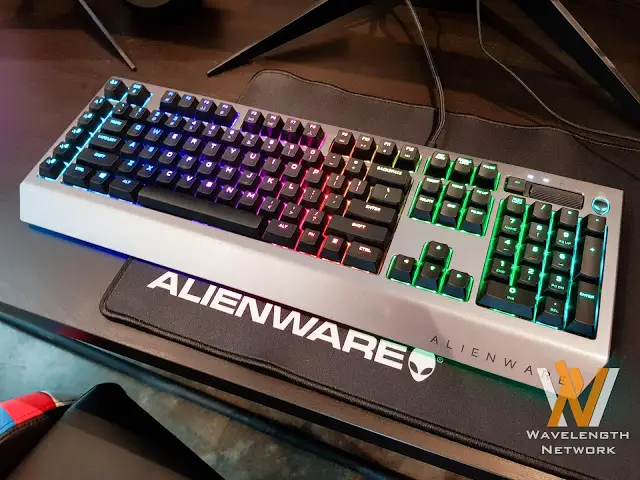 The Alienware Pro Gaming keyboard is a mechanical gaming keyboard that amplifies the gaming experience. With all the essential design components of the Advanced Gaming Keyboard, the Pro Gaming Keyboard comes with added features such as dedicated volume roller and 13 zone-based RGB AlienFX backlit lighting options. Cherry MX Brown key switches are used.
AW768 – RM569
Alienware Advanced Gaming Keyboard
With gamer friendly design features and intuitive software, the Alienware Advanced Gaming Keyboard delivers a premium gaming experience at an affordable value. Featuring Cherry MX Brown mechanical key switches, it gives gamers the balanced experienced in typing as well as fast action gaming.
AW568 – RM 369
Alienware Elite Gaming Mouse
The Alienware Elite Gaming Mouse includes the advanced customisation option with swappable grips and up to 13 programmable buttons. This is perfect for all types of gamers, even MMO players. The four variable levels of weight adjustment allow the ultimate control over cursor precision and movement speed to dominate opponents.
AW958 – RM 429
Alienware Advanced Gaming Mouse
The Alienware Advanced Gaming Mouse fuses ergonomic design for increased comfort and intelligent software and gaming grade performance. It has all the essential features of the Elite Gaming Mouse and offers multiple configurations with on-the-fly DPI switch and nine-unique buttons for in-game customisation.
AW558 – RM 229