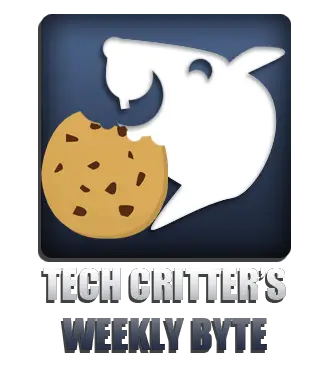 This week's mobile news: 
Android Lollipop market share
Android Wear on iPhone
Dell Venue 10 7000
Apple Worldwide Developers Conference
WhatsApp material design makeover
Lollipop runs on 5.4% of all Android devices
Android Lollipop has been released for around 6 months but due to vast amount of OEMs and devices, fragmentation is certainly unavoidable.
Looking at the data collected from Google Play Store, Lollipop merely runs on 5.4% of total active devices. However though, this yet to included the recently launched HTC One M9 and Samsung Galaxy S6 / S6 Edge. 
We expect the figure would definitely goes up in the next month's statistic report.
Android Wear on iPhone
There has been quite a buzz when MohammadAG tweeted about the discovery of iOS related source code in Android Wear. Given that Apple Watch's release date is just around the corner (24th April), the only way for Google to make sure that Android Wear would hold a large chunk of market share is to make it work with iPhones.
Source: @MohammadAG; The Verge
Dell Venue 10 7000
After the release of the rather uniquely designed Dell Venue 8 7000 tablet. Dell followed up with the 10 incher model – the Venue 10 7000.
It packs Intel Atom Z3580 processor, 2GB of RAM as well as 8MP rear-facing camera that comes with Dell's RealSense 3D technology. The screen is 2560 x 1600 resolution 10.5-inch OLED panel. But powering the device is a rather small 7000mAh battery as the tablet measures just 6.2mm thin, just .1mm thicker than the Venue 8 7000.
The tablet runs Android Lollipop with Android for Work.
The tablet is schedule to launch in May in US, Canada and China for $499. Adding the detachable magnetic keyboard would top it up to $629.
Source: Dell; Android Authority
Apple Worldwide Developers Conference
Apple WDC will begin on 8th June 2015, showcasing the coming version of Mac OS X and iOS.
Registration is open until 17th April 2015, 10am PDT. The lucky ones would have to pay $1599 to attend the conference.
This time however, Apple will be streaming the conference live.
Source: Apple Developer
WhatsApp material design makeover
The long awaited Material Design overhaul.
At the time of writing, the updated version is only available from WhatsApp site. We believe that Play Store's version will get updated very soon.
Source: WhatsApp