HyperX today announced it has sold over 10 million gaming headsets as it just released the latest Cloud Alpha S for gamers in Malaysia. Since developing the first HyperX Cloud gaming headset in 2014, HyperX has produced 30 headset models, establishing itself as a leading PC and console gaming headset brand and moving into the lifestyle market with its Cloud MIX line of headsets.
HyperX also achieved milestones in two additional categories by shipping over one million gaming keyboards and 65 million memory modules. HyperX Alloymechanical gaming keyboards launched with Cherry MX switches and now HyperX continues to build its gaming keyboard lineup with the release of the HyperX Alloy Origins mechanical gaming keyboard, including proprietary mechanical key switches. HyperX memory products include FURY and Predator DDR4 branded memory modules and include RGB modules with customizable LED lighting using NGENUITY software.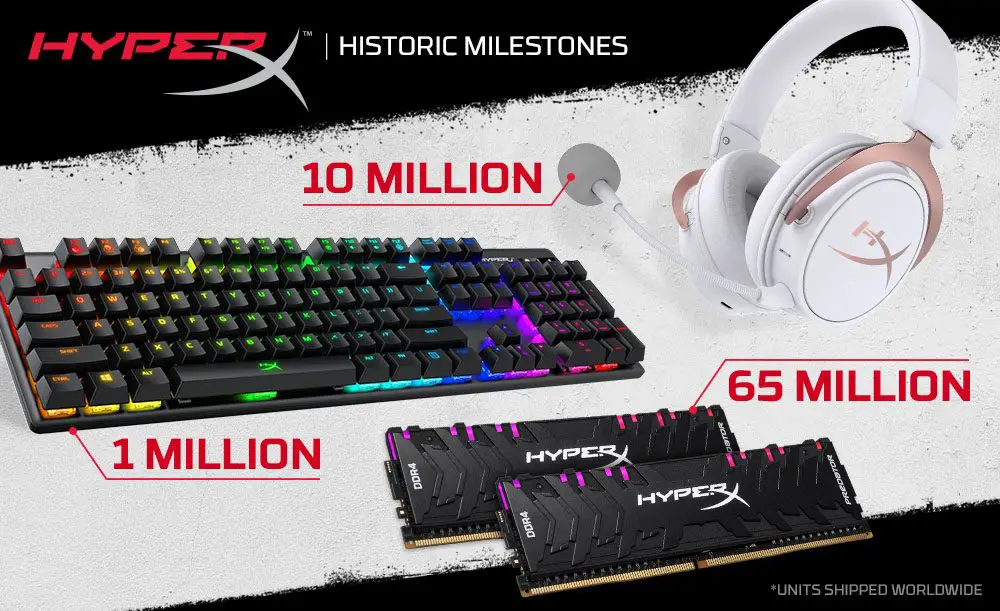 "HyperX continues to exceed our expectations in market share, firmly established as both a leader in PC headsets and a pioneer in the gaming industry," said Susan Yang, Marketing Director of APAC, HyperX. "Shipping over 10 million headsets is impressive enough, but given the keyboard and memory milestones, it shows what a powerhouse Hyperx has become in the gaming industry."
As HyperX continue expanding gaming gears across PC and consoles, the brand will live up its core value by delivering an extraordinary user experience to gamers at all level, giving them the competitive edge to enjoy the fun of a game.