Himura Kuraudo, or Kura for short, is HyperX's first VTuber and will be streaming a variety of content such as gaming or "Just Chatting" to interact with fans on the brand's Twitch channel every Wednesday at 11 AM PST.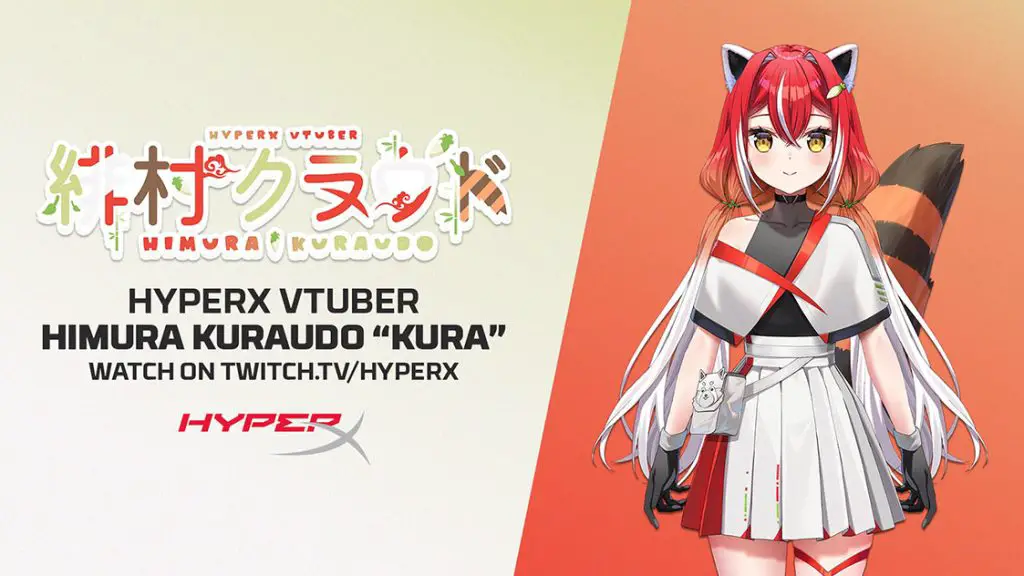 Designed and illustrated by Rosuuri who is popular for her distinct and recognizable style, and rigging done by the freelance group Iron Vertex, Kura has a variety of animated facial expressions and movement features that will undoubtedly bring loads of fun and engagement for viewers.
Her naming was also not chosen casually; the romaji pronunciation of the name "Kuraudo" is "cloud" in reference to the brand's most iconic headset, Cloud. Meanwhile, her last name "Himura" means "dark red, scarlet" and "town, village", which inspires by HyperX's brand colors.
Make sure to check out Kura on HyperX's official Twitch channel if you've been taking an interest in VTuber!