New gaming peripherals from HyperX are launching this year as they give fellow fans a sneak peek at what's in store in the coming days.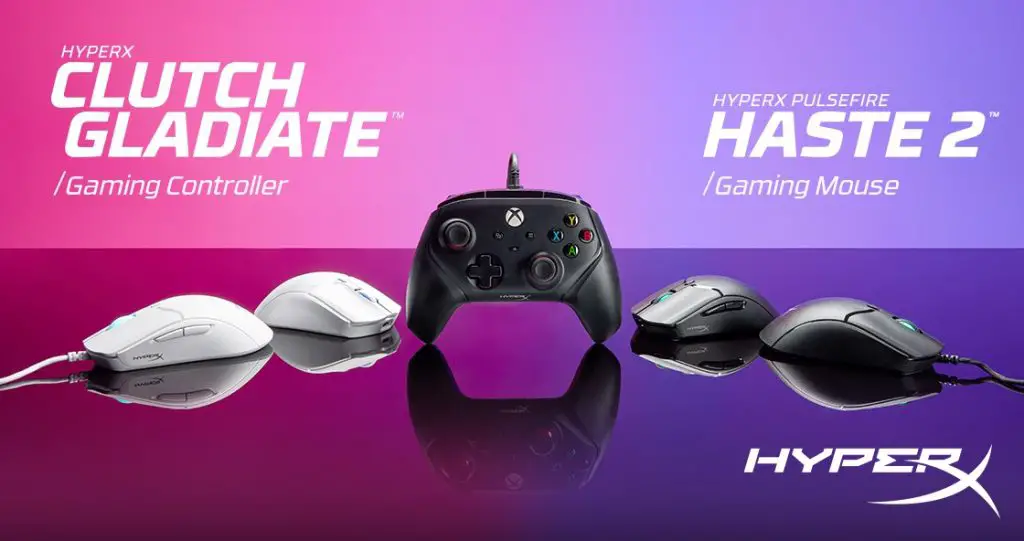 The Pulsefire series gaming mouse is saying hello to the new Pulsefire Haste 2 coming in flavors of both wired and wireless. Pertaining to the iconic lightweight aspect, it is 53g light without utilizing the overly-exploited honeycomb shell body. At the bottom, you can high a HyperX 26K Sensor with 26,000 DPI and the durable HyperX switch is rated for 100 million clicks. The cable is the signature HyperFlex 2 cable with high-grade PTFE skates at the bottom for slick glides everywhere. Remember to further customization via HyperX NGENUITY for button remaps, RGB tuning, and macros. The wireless model is slightly heavier at 62g because of the wireless module and battery but can last for up to 100 hours off a single charge.
The Clutch Gladiate, on the other hand, is the brand's venture into the elite gaming controller space as the officially licensed Xbox-compatible input device features dual trigger locks and remappable rear buttons for optimized control and multiple ways to adjust to different game categories. Inside of it are powerful dual rumble motors for more x-axis feedback while the textured grips will make sure they don't slip away even from the sweetest palms. Lastly, a 3.5mm stereo jack for a wired headset can be connected as usual.
For a little segway, HyperX also revealed a new HyperX 3D program that allows partners to collaborate with them by manufacturing limited edition items with their new 3D printing technology. For starters, the HyperX Cozy Cat Design custom keycap down below is one of the things that can be created via this program but there may be more things to explore.