There are multiple ways of taking screenshot on Windows right now. The usual ways are by opening the snipping tool or by hitting the print screen button. However, Windows 10 has introduced a brand new method to take screenshots – but you need to do some settings first.
First off, head on to the Windows 10 settings menu, then go into "Ease of Access". From there, scroll down the sidebar and click on "Keyboard" then enable "Use the PrtScn button to open screen snipping" option.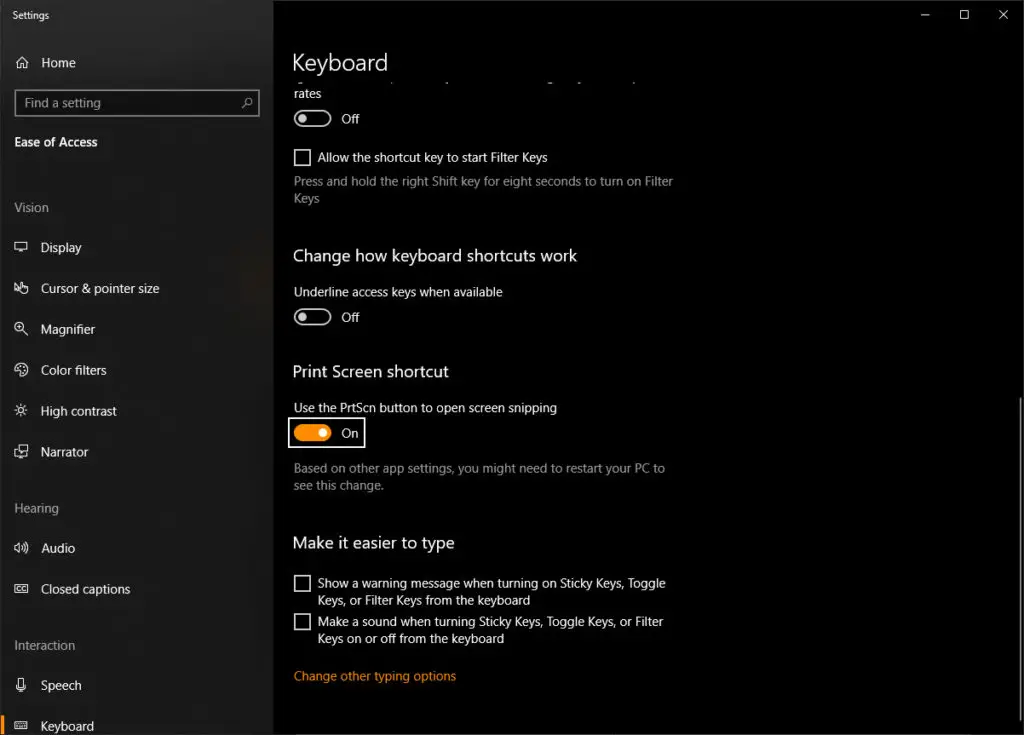 You can search for this by hitting the Windows key and start typing the phrase "print screen" and you will be led to the same settings menu as well.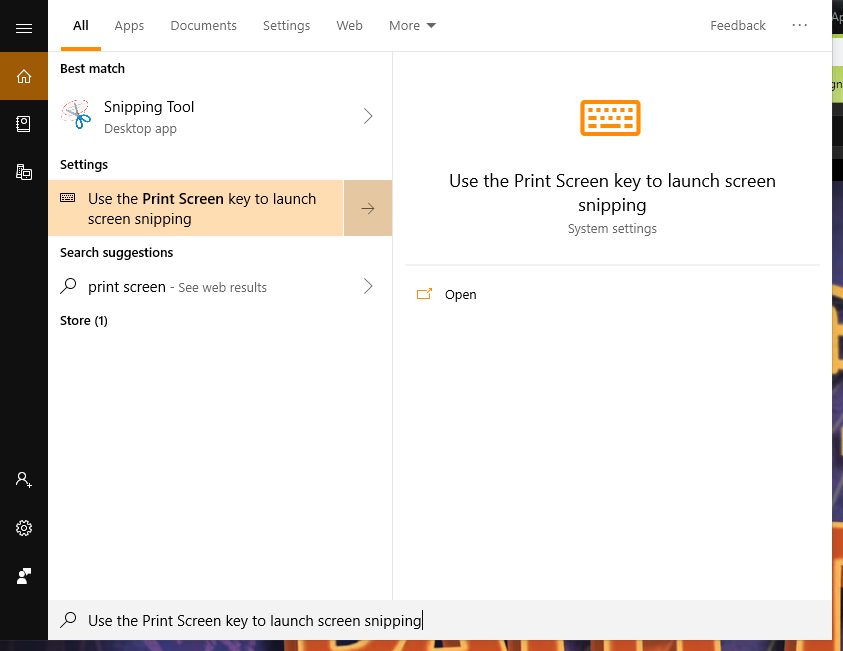 Once enabled, you can press the print screen button on your keyboard and this overlay will appear.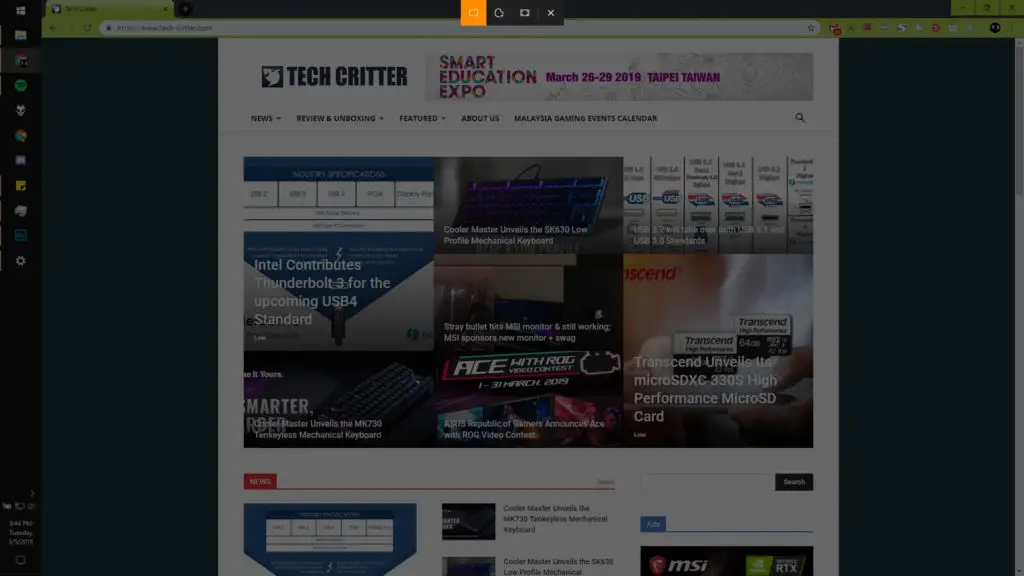 From here, we can see that the overlay has a total of 3 different buttons at the top – to take a cropped square-shaped screenshot, a custom-shaped screenshot, or a full screenshot of the entire screen.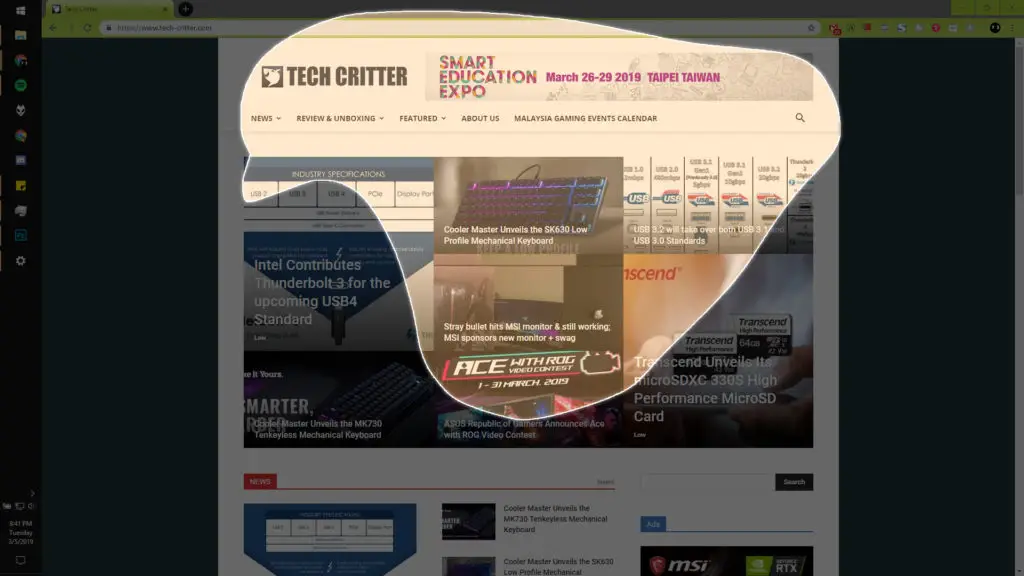 This obviously skips the step of opening the snipping tool before taking a screenshot. However, this method is easier but lacks the ability to draw on the screenshot with a highlighter or a pen tool. However, it does take a screenshot and puts it to the clipboard. There is no option to save the screenshot directly after taking it.
This method is only good for those who want to take a screenshot quickly and to paste it somewhere else – like WhatsApp or Facebook Messenger.
Personally, discovering this method opens me up to another quicker method to take screenshot as opposed to opening the snipping tool. A few clicks saved is important as I take many screenshots on a daily basis. Though, the snipping tool still has its place in my workflow. Sometimes, drawing and highlighting on screenshots are just better for tutorials.