G.SKILL today announces a new memory specification of DDR4-3466 CL18-22-22-42 with 32GB (4x8GB) capacity configuration at 1.35V for the high performance AMD Ryzen Threadripper processor and X399 platform. This memory kit will join the G.SKILL "Trident Z RGB (for AMD)" series, also known as the TZRX models.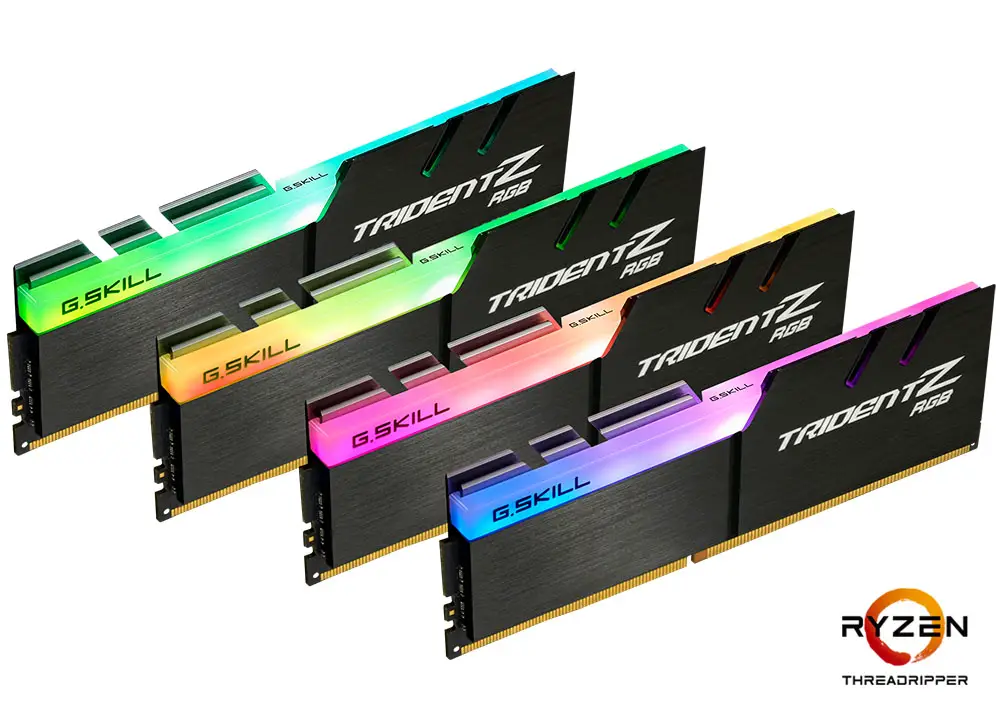 Unleash the Power of Your AMD X399 Platform
Previously, the highest DDR4 speed available for the AMD X399 platform from G.SKILL was DDR4-3200. G.SKILL is now expanding the specifications to DDR4-3466 under the quad-channel configuration. This kit has been validated with the ASUS ROG ZENITH EXTREME ALPHA motherboard and AMD Ryzen Threadripper 2950X processor, as shown in the screenshots below:
Availability
These new "Trident Z RGB (for AMD)" series DDR4-3466 CL18-22-22-42 32GB (4x8GB)1.35V kits will be available via G.SKILL worldwide distribution partners in Q1 2019.