GIGABYTE has come out with an official announcement after the recent fiasco involving its line of power supply units failing and exploding.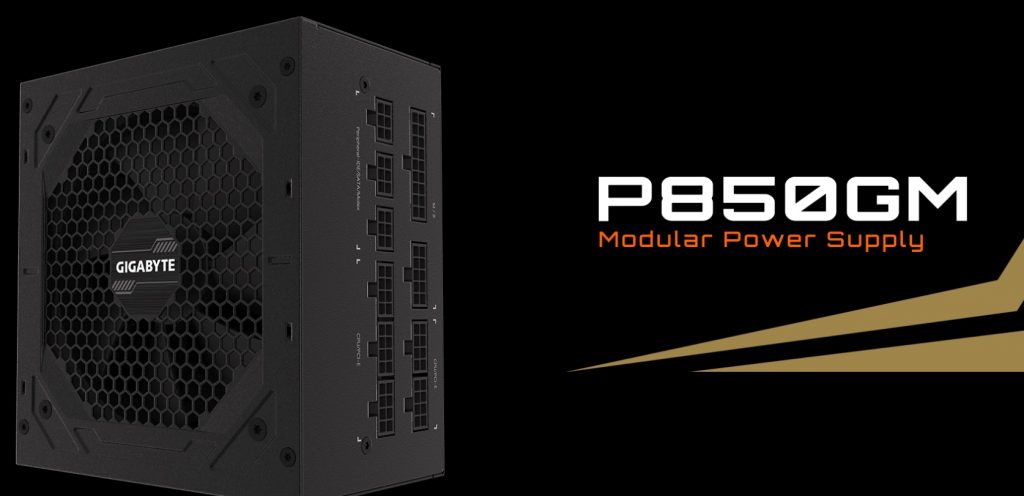 According to GIGABYTE's statement, the 2 models in question – the P850GM and P750GM – are addressed as the culprit of the recent "rig explosion" accident when Newegg bundled RTX 30 series graphics cards with one of the 2 PSUs as part of their sales promotion. While it is already common knowledge that RTX 30 series GPUs, especially the top tier RTX 3080, 3080 Ti, and 3090, are capable of drawing massive power in an instant when they need to boost their clock speed but when this happens, PSUs that are not built with multiple safety features or durable components especially the capacitors will immediately blow up and/cause a fire if the power input is not immediately cut off.
However, GIGABYTE is confident in these 2 products and have explained that they are built with the "Over Power Protection" feature that automatically cuts off the power input if the power draw exceeds the rating of the PSU with the numbers adjusted at around 120% to 150% of the model's rated wattage. The company has also explained that repeatedly triggering and reaching this dangerous zone for an extended period of time will definitely wear out the components over time and finally caused an explosion, no matter how great the internals are made off.
Therefore, in future production, GIGABYTE will be adjusting the OPP percentage of the P850GM and P750GM by giving them a stricter/lower percentage number at 110% to 120% to make sure the components never reach the danger zone in the first place, essentially lowering the risk of explosion. However, from a practical sense, it means that gamers that choose GIGABYTE PSUs must now provide even more wattage overhead if they are running NVIDIA's top tier RTX 30 series graphics card but personally, I do think that if you have that kind of money to pick up those GPUs, you definitely shouldn't skimp on your PSU. Just pick at least a 1000W for your rig man.
In response to this event, GIGABYTE is currently offering a return and exchange service if you own 1 of the following 2 models with the associated serial numbers. If you do indeed want a replacement, you may contact your nearest service center and arrange a service for you.
GP-P850GM: SN20343G031011 to SN20513G022635
GP-P750GM: SN20243G001301 to SN20453G025430