NVIDIA has added support for the latest title which is the Evil Dead: The Game, with DLSS and other features ready on Day-0.
Game Ready Drivers deliver the best experience for your favorite games as they are finely tuned in collaboration with developers and extensively tested across thousands of desktop and laptop hardware configurations for maximum performance and reliability.
Users with RTX 3060 Ti or above can play Evil Dead: The Game with over 60 FPS at 4K resolution at max settings simply by enabling DLSS with the Performance Mode option on.
You can refer to the following image for a detailed performance difference on each graphics card: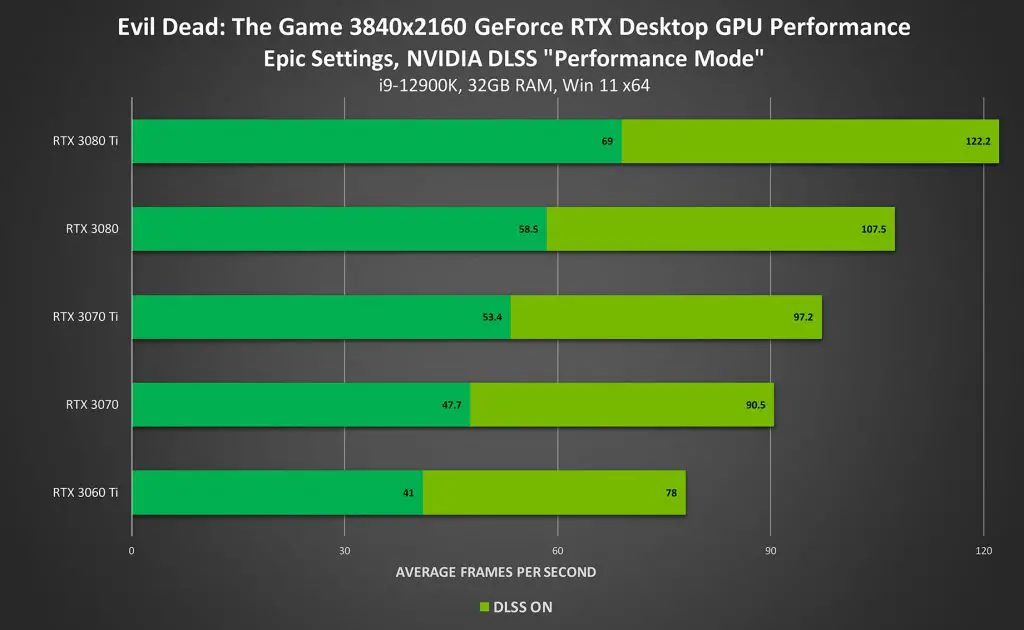 What's more, the new Game Ready Driver also includes Day-0 support for 'Vampire: The Masquerade – Swansong' and 'Dolmen', which will be launching on May 19 and 20 respectively.