First revealed in
Computex 2017
, the Cooler Master COSMOS C700P has finally made its way to the Malaysian market at the price of 
RM 1,349
. While retaining the iconic aluminum handle design for the ease of carrying around, the COSMOS C700P comes in a brand new exterior and interior design that is inspired by the community feedback.
Flexibility is a key element of the MasterConcept and this can be seen in the rotatable and removable motherboard tray of the COSMOS C700P. Turn the tray to create a chimney
effect; put your graphics card in a vertical position to optimize the natural
airflow inside the chassis, allowing warm air to move upwards with less
interference and escape from the top.
The panoramic tempered glass side panel with two curved edges offers a wide view of your system's internal components. The tempered glass offer 3 to 5 times the structural integrity of regular glass. Perfect bending with tempered glass requires a large amount of patience and precision. Curving the glass to the correct angle, preserving the exact dimensions after curving, and preventing surface defects are just some of the challenges present in the process. Cooler Master has succeeded in mastering this process, not just once, but two times for every tempered glass side panel. This special curved tempered glass side panel is not just unique, but currently the only one in the market.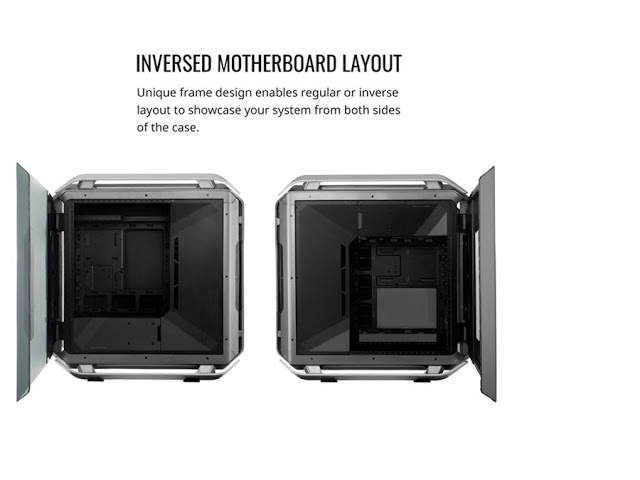 The tray can also be positioned on the opposite side to
create an inverse layout. Last but not least, you can even remove the tray
before you start building, giving you the space to install the majority of your
hardware out in the open on a flat surface before installing it into your case.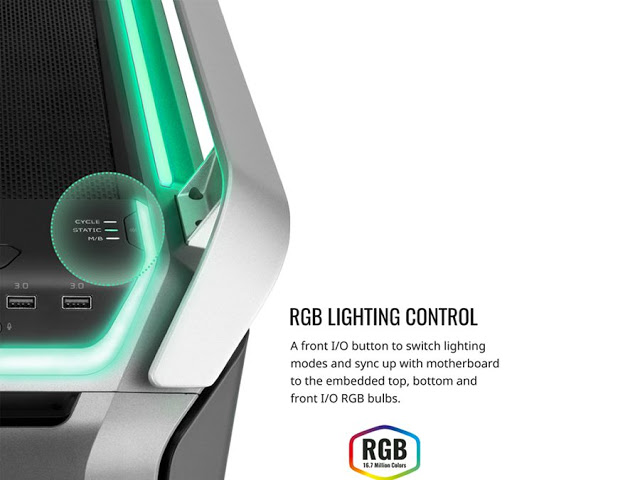 Smooth, recessed RGB lines carved into the top and bottom offer a subtle light experience on the four handle bars. Combine this with an RGB compatible motherboard for an optimal lighting synergy in the system. Easily control different lighting modes with a specialized light control switch on the I/O panel. This panel also has embedded RGB lighting and comes with a USB 3.1 (Gen 2) Type-C port.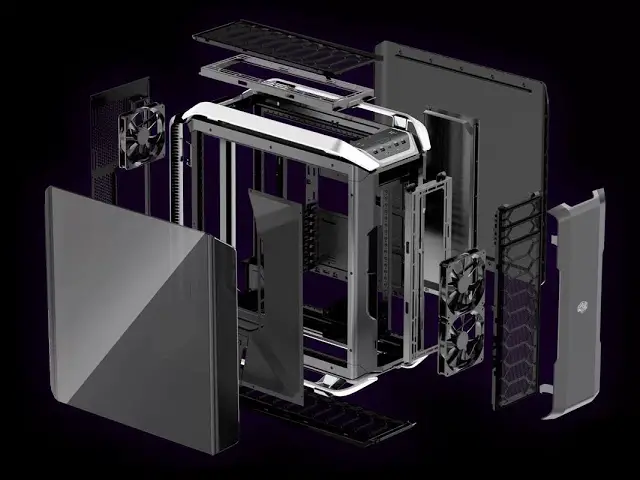 Last but not least, the removable covers inside the COSMOS C700P will help you to hide the PSU, storage solutions and cables. The bottom cover can also serve as a podium to show your SSD in a prominent position, and the right cover can be removed to support radiator size of up to 420mm.