While the AMD Radeon RX 6600 GPU came out during early October with board partners such as ASUS and GIGABYTE releasing their own offerings shortly after, today marks BIOSTAR's turn to announce theirs, albeit a bit late.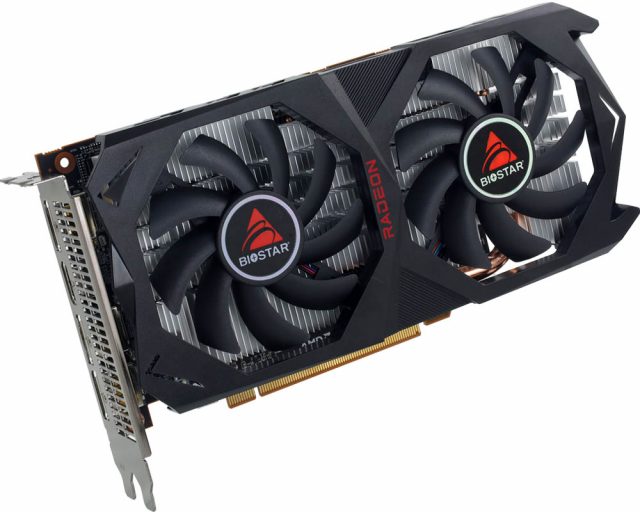 BIOSTAR is taking a very straightforward approach to this card – Brand logo, Radeon nametag, dual-fan that is presumably quite bland and cheap accompanied by a standard heatsink and heat pipe. Thanks to the product's focus on delivering high frame rates for 1080p gaming, by stripping unessential elements such as glowing RGBs and whatnot, this card is rated to operate at a frequency of 2044MHz for Game Clock and 2491MHz for maximum Boost Clock delivered through the GPU core, 8GB DDR6 VRAM and 32MB of AMD Infinity Cache. Coupled with the DisplayPort 1.4 with DSC and HDMI 2.1 output, at least it does its job supporting modern display hardware and protocol. Not too shabby. Of course, being an AMD card, also means that users get to utilize the AMD Smart Access Memory (SAM) feature in a full Team Red rig alongside gaming techs like FidelityFX Super Resolution (FSR) and Anti-Lag to make gaming more enjoyable.
Availability
BIOSTAR should be shipping these relatively soon and perhaps at a lower price to capture the hearts of the most budget-centric builds?