BIOSTAR has geared up and readied its AMD motherboards to support the Ryzen 5000G series desktop CPUs.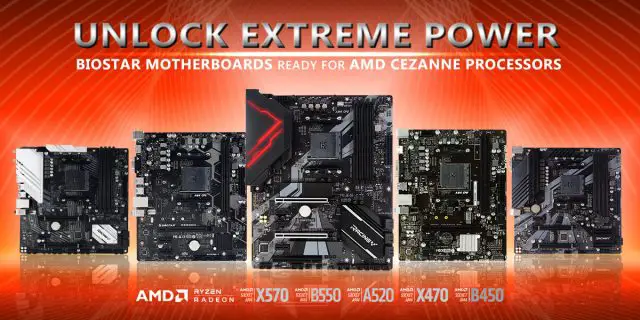 Codenamed "Cezanne", the AMD Ryzen 5000G series desktop CPU is currently one of the most practical components in the market thanks to the global chip shortage leading to the scarcity of discreet GPUs. Gamers especially the low-budget ones are so dependent on integrated GPUs that the Cezanne chip's value is just that dang attractive. Therefore, the brand has tested, prepared, and released updates for its line of motherboards equipped with AMD chipsets so that budget DIY builders can get the full feature set alongside system stability.
BIOSTAR has also provided download links to the BIOS update for all the associated motherboards so click on the model names to do so.