Razer has announced the availability of the brand new Wolverine V2 Chroma controller for Malaysia.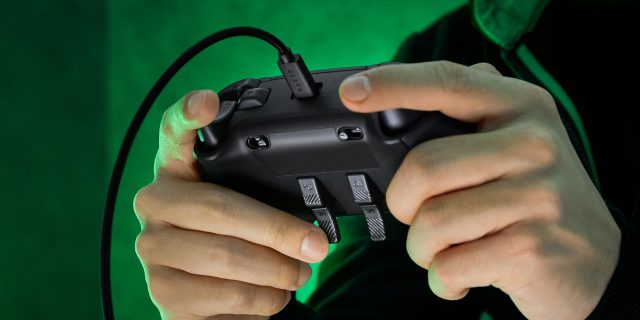 The best in class controller from the snek-cult for both PC and Xbox Series X|S in addition to Xbox One, the Wolverine V2 Chroma has been upgraded with the new Razer Mecha-Tactile Action switch for the face buttons and D-Pads for a fast, responsive, and forceful feedback so that gamers can know that their presses are being fired at exactly when. Users can get more out of the controller using the 6 Multi-Function buttons which are the 2 top bumpers beside the original bumpers and 4 triggers at the back. The thumbstick caps can be swapped to another set of either a dome or taller and recessed version to suit the playstyle or finger lengths of various users. Another quirky thing to talk about is the Hair Trigger Mode contributed by the Trigger-Stop switches to simulate releases at the slightest pressure. Not sure if it is the same feeling like the one in the OG Xbox Elite Wireless controller. Wrapping it up is the usual Razer Chroma RGB – Setup, Customize, Sync – do what you like with all you can to make sure you are gaming at your best.
Pricing and Availability
Malaysia buyers can now obtain the Razer Wolverine V2 Chroma at the price of RM745 either from the official Razer Store or through authorized resellers.