AMD users who are looking into a budget-friendly approach are in luck this time as BIOSTAR has officially updated the BIOS for its A320MH motherboard to bring support to the AMD Ryzen 5000 series processors.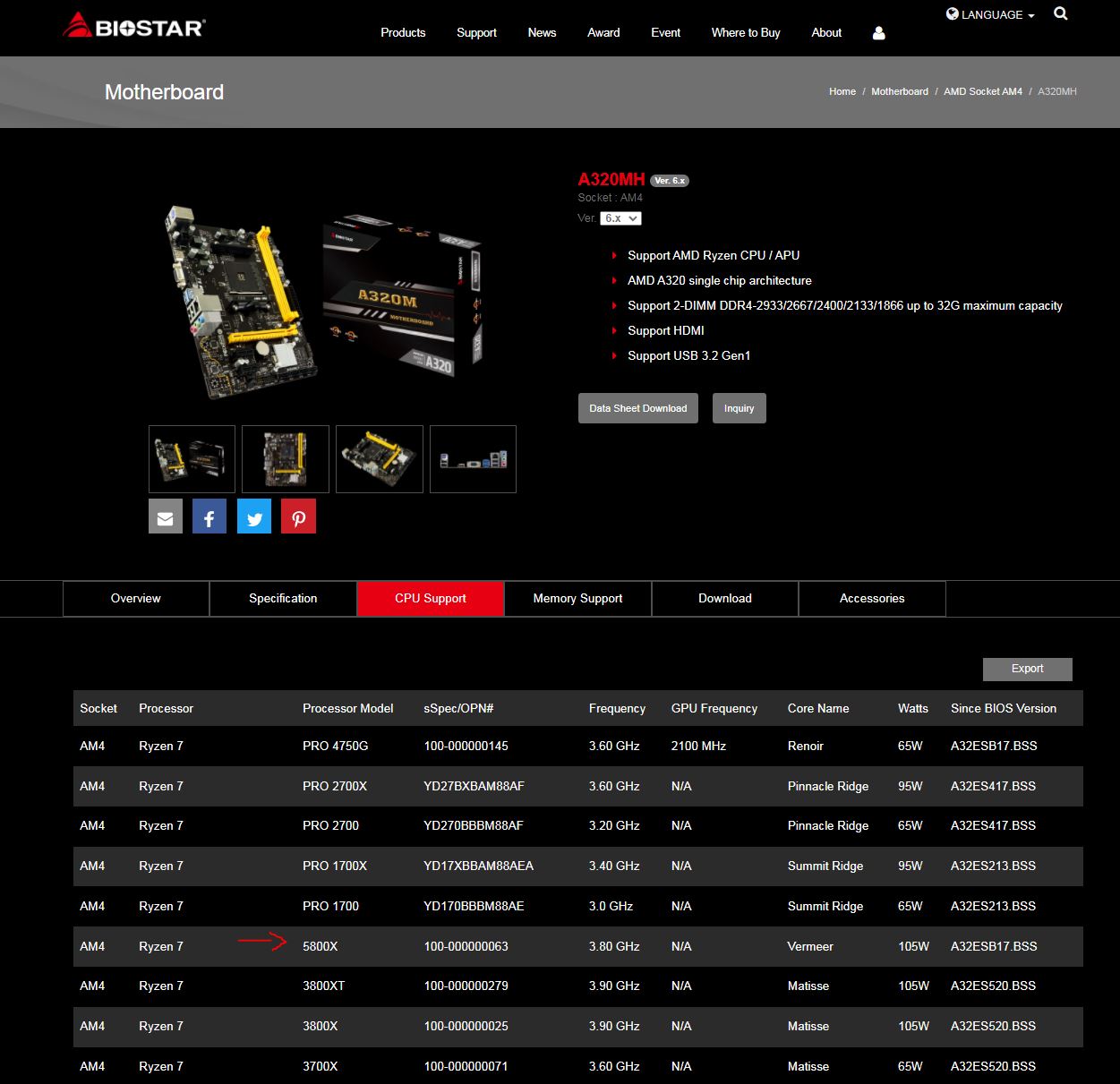 The long-awaited support for Ryzen 5000 series processors on the previous generation chipset was spotted on the CPU support list for the BIOSTAR A320MH motherboard and the first in the list is the Ryzen 7 5800X which shows the support is available since BIOS version A32ESB17.
On top of that, after cross-checking with BIOSTAR's official list, we've found that a total of 6 new processors has been added, including the 4000 series APU.
Ryzen 9 5900X
Ryzen 9 5950X
Ryzen 5 5600X
Ryzen 7 4750G
Ryzen 5 4650G
Ryzen 3 4350G
Although the board technically can support the operations of even the best-in-class 5000 series Ryzen 9 processors, the fact the A320 chipset is developed to provide only the most basic set of features means that a lot of the power remains unharnessed therefore we suggest pairing the motherboard to up to the Ryzen 5 5600X for maximum value. On the other hand, for those who have tighter budget restrictions and cannot afford a new GPU in the current state, the 4000 series APU specifically the Ryzen 5 4650G and Ryzen 3 4350G offer great value for performance especially entry-level rigs configured for competitive titles.
Head over to the download page to start updating the BIOS in case you're planning to go for this combo.