Introducing, the slew of new laptops from Alienware. The company took the previous design and revamped it a little. Honestly, I really like the Alienware laptop designs – and both the new m15 R3 and the m17 R3 look fantastic.
Other than the laptops, Alienware is also launching the new Aurora R11 desktop.
Alienware m15 R3 & Alienware m17 R3
These two laptops come with a similar list of specs, but the biggest difference is obviously the screen size, which affects a few things.
The Alienware m15 R3 comes with a few different variants of 15.6-inch displays:
1080p 144Hz 7ms
1080p 144Hz 7ms with G-Sync
4K 60Hz 1ms OLED
As for the Alienware m17 R3, we have these variants of 17.6-inch displays:
1080p 144Hz 9ms
1080p 144Hz 9ms with G-Sync
1080p 300Hz 3ms
4K 60Hz 25ms
Both the Alienware m15 R3 and the m17 R3 now come with up to the Intel core i9-10980HK processor with NVIDIA RTX 2080 SUPER graphics, up to 32GB of 2666MHz RAM, and a variety of different storage configuration. RAID 0 is also an option now.
Also, both these laptops have the option to come with or without Tobii Eye-Tracking, just like the previous Alienware m15 R2 and m17 R2.
Personally, I'm looking forward to the new Alienware m15 R3 and the m17 R3. We reviewed the Alienware m17 R2 late last year and we realized a few things that Alienware can improve upon. Perhaps Alienware took the feedback and improved?
For us Malaysians, the Alienware m15 R3 and the m17 R3 are available starting 22nd May 2020, with these base specs:
Alienware m15 R3 starts with Intel Core i7 + NVIDIA GTX 1660 Ti at RM9,899
Alienware m17 R3 starts with Intel Core i7 + NVIDIA RTX 2070 at RM12,199
Alienware Aurora R11
The new Aurora R11 has a chassis that looks similar to last year's Aurora. I'm not complaining since I really like the design since I saw it at Computex 2019. Of course, since it's 2020, the Aurora R11 got a spec bump.
Up to Intel Core i9-10900KF
Up to 32GB DDR4 RAM with 3200MHz
GPU choice

Single card

Up to NVIDIA GeForce RTX 2080 Ti
Up to AMD Radeon VII

Dual-card

Up to dual NVIDIA GeForce RTX 2080 Ti with NVIDIA NVLink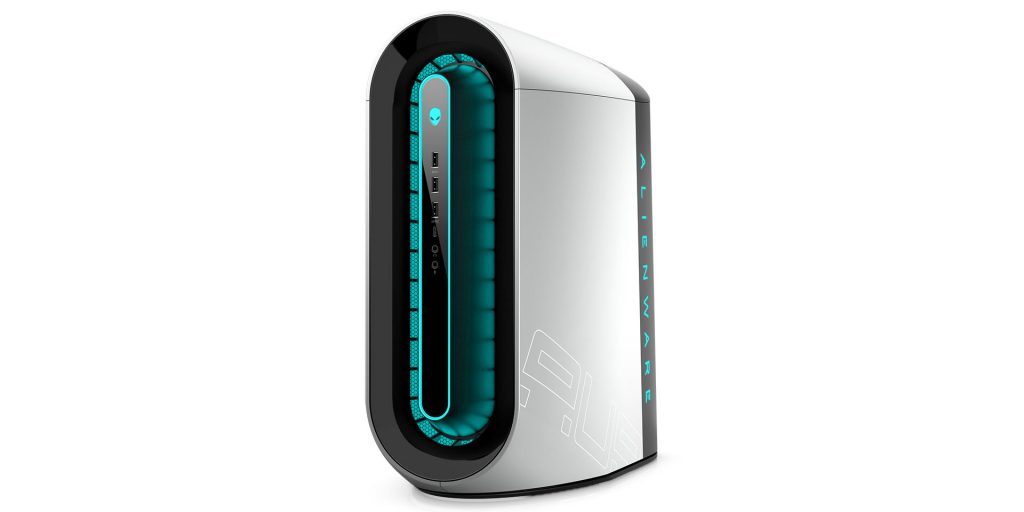 It truly is interesting to see how Alienware cramp in so many powerful hardware into a rather small-sized case.
As for the price, we Malaysians are getting the Intel Core i5 + NVIDIA GeForce 1660 Ti variant, with the starting price of RM6,999. The Alienware Aurora R11 will be available starting 30th June 2020.