Just not long after fellow competitor AMD dropped the Ryzen 7000 series desktop processor, Intel strikes back with the upcoming 13th Gen Intel Core Unlocked Desktop Processors, codenamed Raptor Lake.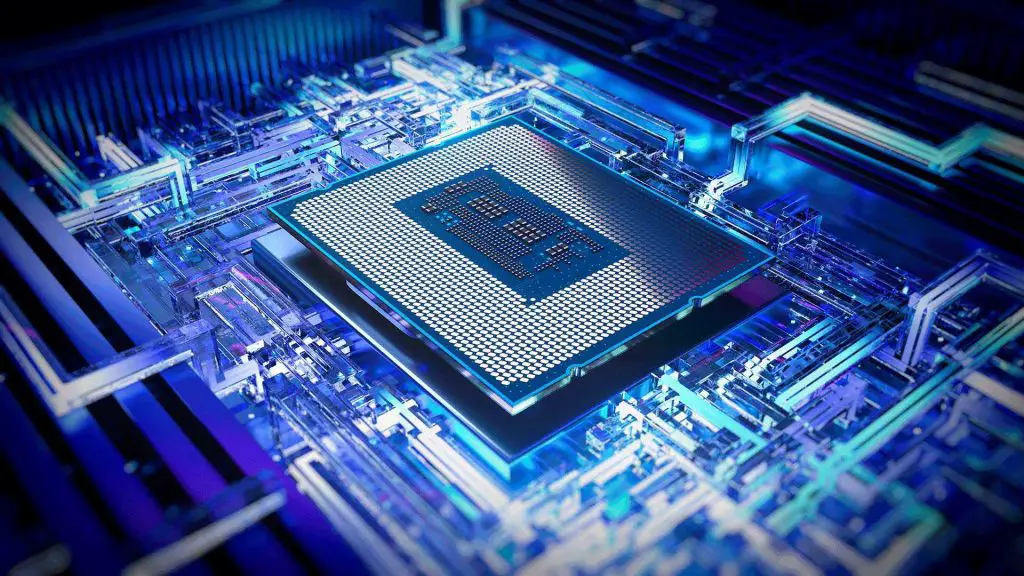 Manufactured with the Intel 7 process, the hybrid architecture of combining P-Cores for performance and E-Cores for efficiency is clearly the way for the silicon giant to continue its dominance in the consumer market. The maturity of their fabrication process also led to an enormous boost in E-Core counts where the i9-13900K now hosts double the amount of the i9-12900K all the while sporting a crazy 5.8GHz boost clock frequency and that is just the "Average Joe" chip because Intel revealed the existence of binned units that can go up to 6GHz.
The L2 and L3 cache grows moderately across each tier of the 13th Gen SKUs as well as the official DDR5 frequency is getting a 400MHz boost from 5200MHz to 5600MHz – expect more 3rd party RAM kits aiming for this number in the near future. Other things are more or less the same since they are technically not a "generational" leap as in the sense of for example PCIe 5.0 and XMP 3.0.
Judging from the slides given by Team Blue, instead of always going for the ceiling they are focusing on the bottom flooring instead – the 99th percentile – the lowest frame rate that could possibly dip under a given gaming condition. As such, the lesson here is that Raptor Lake is the key to a stable frame rate range that won't ruin gaming as a whole.
And to much people's surprise, similar to the 12th Gen older brother, the 13th Gen will continue to support DDR4 RAM but in the same mechanism as in launching the same partner motherboard twice but just in flavors of DDR4 and DDR5 therefore gamers with a budget that wants to jump the gun into Raptor Lake can practically opt for DDR4 to either save quite a buck or instead get a higher tier of CPU instead.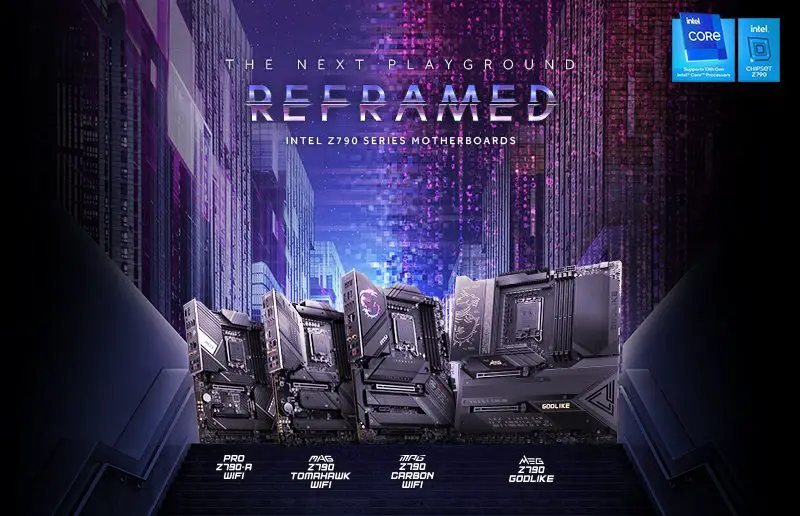 Debuting with the 13th Gen Intel Core Unlocked CPUs is the new Z790 chipset whose job is to provide even more expansion towards existing features with 8x additional PCIe 4.0 lanes and a total of 28 total lanes when factoring in PCIe 3.0 as well, the addition of USB 3.2 Gen 2×2 (20Gbps), DMI 4.0 that provides faster and lower latency throughput of the chipset-to-CPU process. But that's not to say Z690 is dead because you can immediately slide a Raptor Lake chip into the board and it will work with its full capabilities. In short, the Z790 is basically here to take your money if you don't have ways to spend it.
Specifically, during the reveal party, Intel is prioritizing the overclocking market with its Unlocked "K" series CPUs and the overall specs sheet is down below.
Model

Core Count

Threads

L2/L3 Cache

Base Frequency (P/E)

Max Boost Frequency (P/E)

iGPU

PCIe Lanes

Max Memory Capacity

Max Memory Frequency

Base/Max TDP

Price (USD)

i9-13900K

8P+16E

32

32MB/36MB

3.0GHz/2.2GHz

5.8GHz/4.3GHz

UHD Graphics 770

20
128GB

DDR5-5600/DDR4-3200

125W/253W

$589

i9-13900KF

–

$564

i7-13700K

8P+8E

24

24MB/30MB

3.4GHz/2.5GHz

5.4GHz/4.2GHz

UHD Graphics 770

$409

i7-13700KF

–

$384

i5-13600K

6P+8E

20

20MB/24MB

3.5GHz/2.6GHz

5.1GHz/3.9GHz

UHD Graphics 770

125W/181W

$319

i5-13600KF

–

$294