Today marks the official reveal party of the 13th Gen Intel Core Series Unlocked Processors and the hype of the 2nd generation hybrid architecture is real. While the joy of more powerful hardware is always there, Team Blue also revealed the new Z790 chipset that serves as some sort of an "upgrade" on top of the Z690, and expectedly, partners are pushing their own set of Z790 motherboards at the same time too.
In this post, we'll cover ASUS, GIGABYTE, and MSI for length's sake.
ASUS

The ASUS fashion is always the same time when it comes to motherboard releases where they will add the latest member across multiple families to fulfill the needs of users from every market, be it gamers, casual users, overclockers, and more. Unlike the X670 launch showcasing the inclusion of the ProArt model, sadly it is not available for Intel's Z790, but at least for now. Who doesn't want a piece of the sweet industry professional cake?
ASUS will be including new AEMP II profiles for the DDR5 Z790 boards that allow up to 37.5% more performance than the standard DDR5-4800 standard alongside on-the-fly AI-based overclocking and cooling tuning via FanXpert.
Here's the list of models announced by ASUS.
ROG MAXIMUS Z790 EXTREME
ROG MAXIMUS Z790 HERO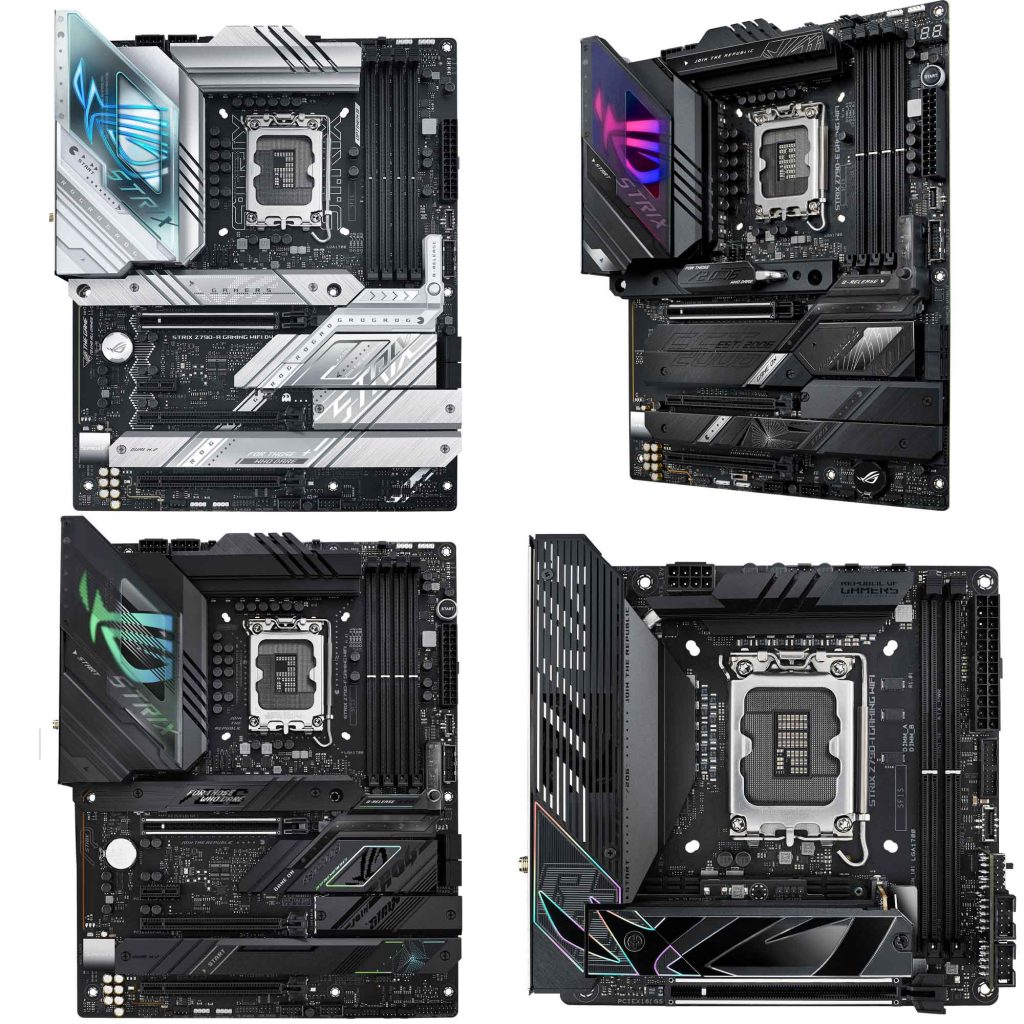 ROG STRIX Z790-A GAMING WIFI
ROG STRIX Z790-E GAMING WIFI
ROG STRIX Z790-F GAMING WIFI
ROG STRIX Z790-I GAMING WIFI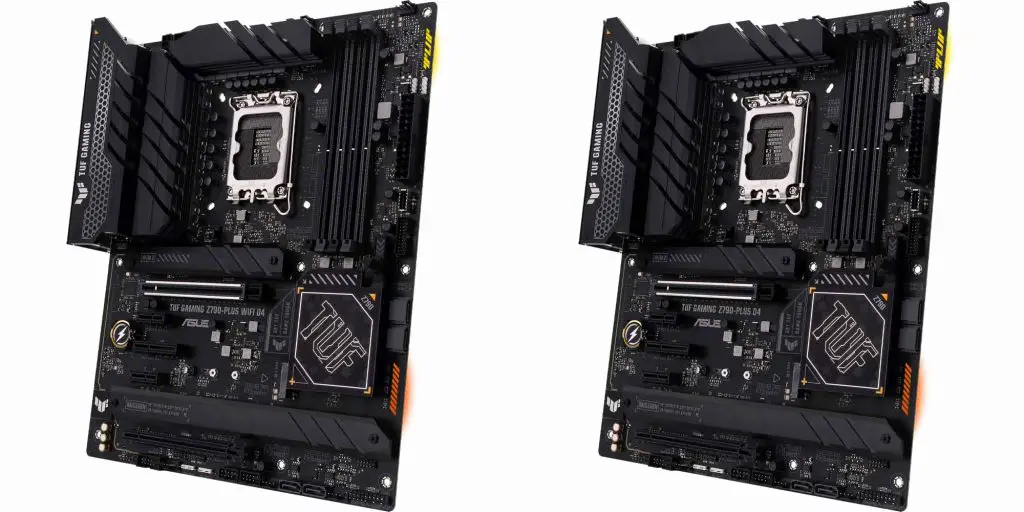 TUF GAMING Z790-PLUS WIFI D4
TUF GAMING Z790-PLUS D4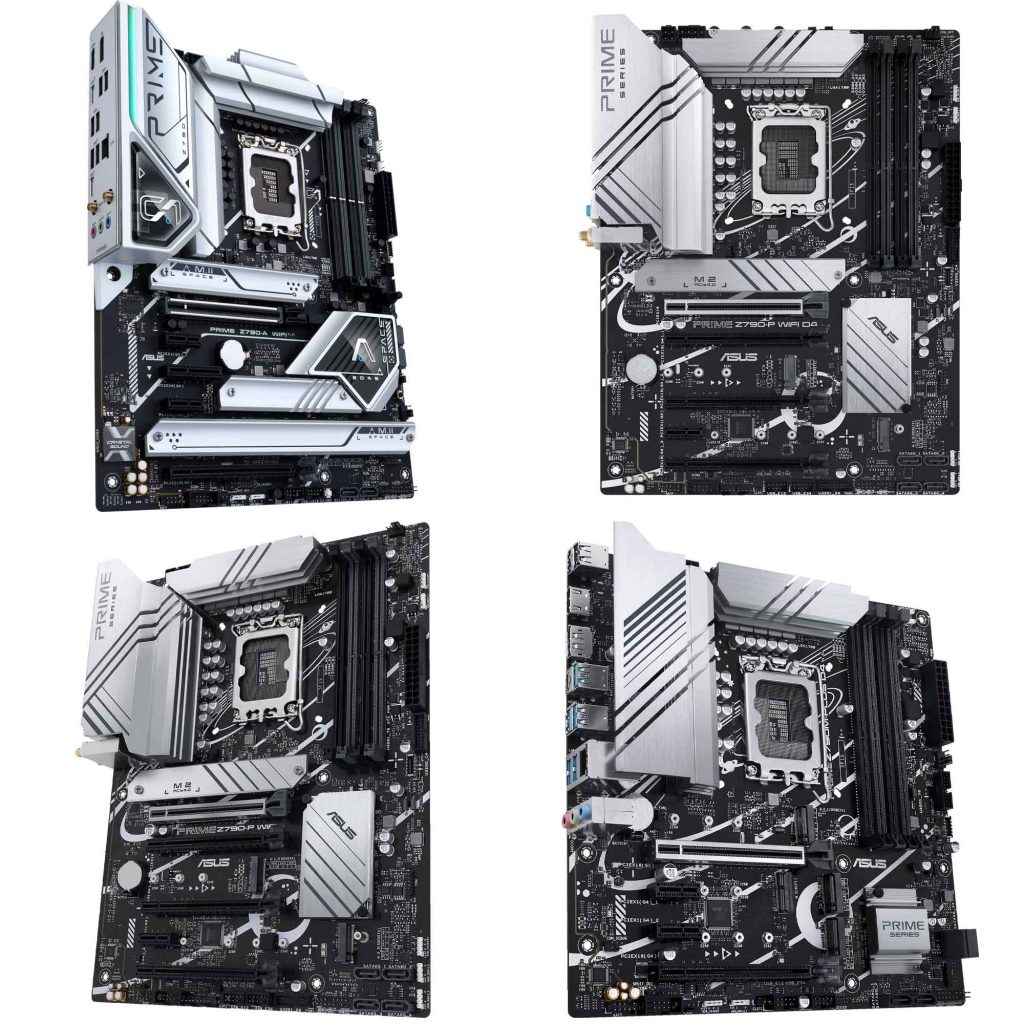 PRIME Z790-A WIFI
PRIME Z790-P WIFI
PRIME Z790-P WIFI D4
PRIME Z790-P D4
PRIME Z790-P
PRIME Z790-M-PLUS D4
GIGABYTE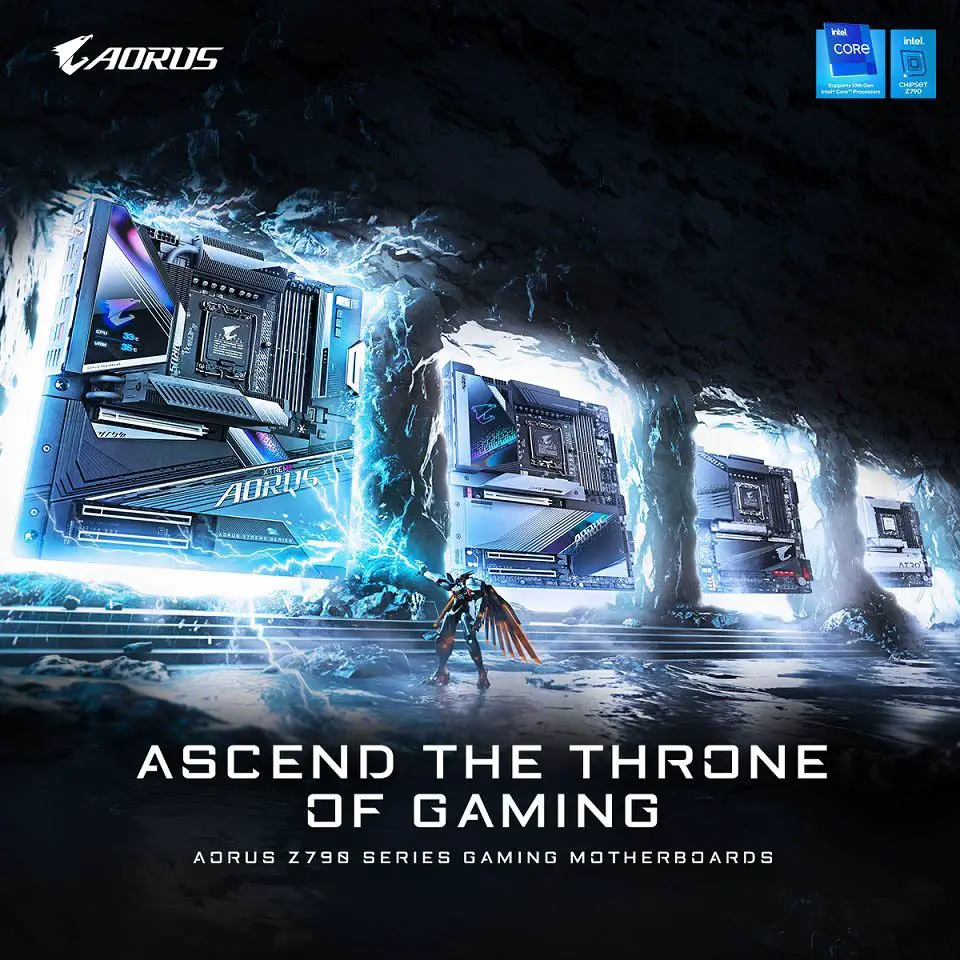 On GIGABYTE's side, the early exclusivity is given to the eagle head AORUS-class gaming-focused family of products (mostly) and according to the official webpage, it is stated that the RAM frequency these boards can support is as high as DDR5-7600 with zero hassle while being compatible with both XMP/EXPO overclocking profiles while optimized BIOS allows the 13th Gen Intel Core CPU to consume reduced power as low as 25% less.
A total of 4 different boards debuted during the first round the Z790 AORUS EXTREME, AORUS MASTER, AERO G, and AORUS ELITE AX with the latter being the sole board that doesn't support PCIe 5.0 while the better AORUS boards utilize the Fins-Array III thermal design and stronger power phases for that sweet overclocking convenience. The signature M.2 and PCIe EZ-Latch Plus mechanism and enhanced SMD slots are here to serve their purpose of the ever-increasing sizes of GPUs and perhaps M.2 drives in the future.
MSI
As for MSI, they are putting its faith into its godly 3 families of MEG, MPG, and MAG together with the more consumer-friendly PRO series. The higher-end models will enjoy a flourish of premium treatments like extensive Direct Touch Heat Pipe and doubled-sided magnetic-based M.2 Shield Frozr for better cooling, extra power phases, and overall expandability.
Here's what they are putting out so far.
MEG Z790 GODLIKE
MEG Z790 ACE
MPG Z790 CARBON WIFI
MPG Z790 EDGE WIFI
MPG Z790 EDGE WIFI DDR4
MPG Z790I EDGE WIFI
MAG Z790 TOMAHAWK WIFI
MAG Z790 TOMAHAWK WIFI DDR4

PRO Z790-A WIFI
PRO Z790-A WIFI DDR4
PRO Z790-P WIFI
PRO Z790-P WIFI DDR4
PRO Z790-P
PRO Z790-P DDR4
Local pricing and availability for all the announced Z790 motherboards in this post are still waiting to be announced.