Moving towards the final week of May 2023, Sun Cycle has unveiled a wide variety of new items from several big brands; let's have a quick look at what those products are.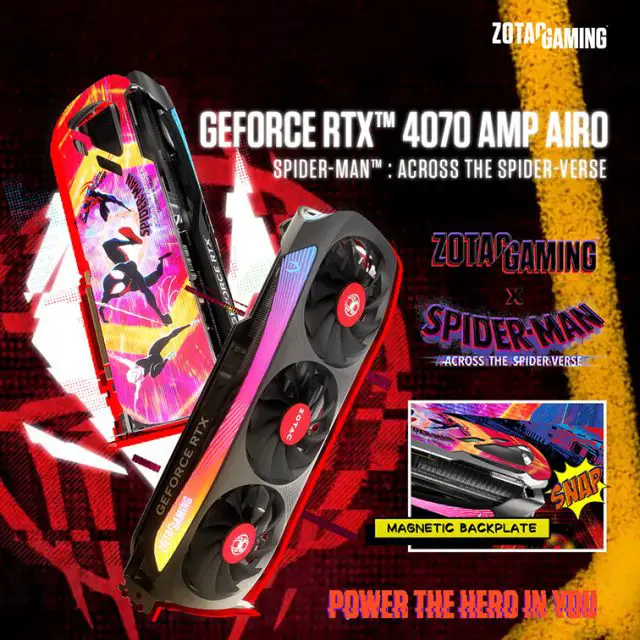 For starters, we have the ZOTAC GAMING GeForce RTX 4070 AMP AIRO SPIDER-MAN: Across the Spider-Verse Bundle that comes with a themed magnetic backplate and custom fan emblems which gives the AMP AIRO extra aesthetic points, as well as a random themed figurine from a selection of 3 styles and a tote bag.
On the other hand, the PALIT GeForce RTX 4070 Ti is officially roaming around PC and DIY shops in Malaysia in a series of GAMEROCK and JETSTREAM.
At a sub RM4k price tag (selected models), if you're looking for something that satisfies high gaming frame rates at 1440p, the RTX 4070 Ti is sufficient for you with PALIT cards being some of the affordable options out there.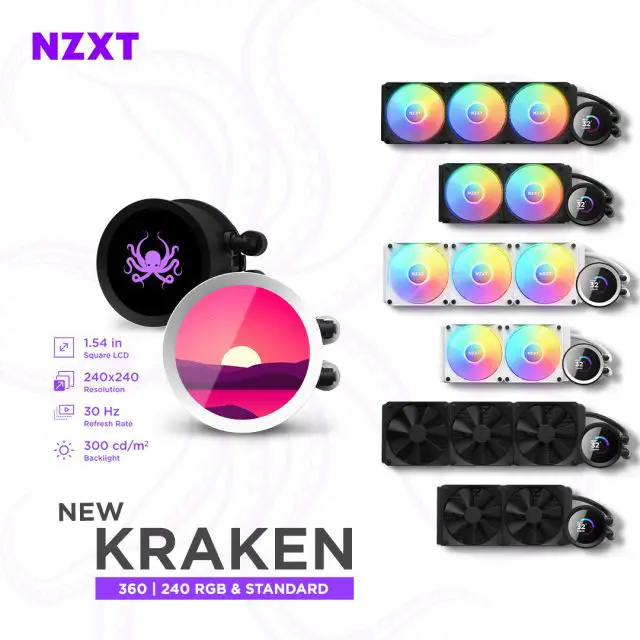 Next on the list is the NZXT Kraken available in 240mm and 360mm sizes and lighting flavors of either RGB or none. Looking at it will quickly know that this AIO not only packs excellent cooling but also tons of customization features including sliding GIFs for the lulz, audio visualizer to follow along the beats, or a simple CPU temperature reading.
Speaking of customization, Sun Cycle also brings in the HYTE Y60 LCD DIY Kit which features a 1920 x 515 high-resolution LCD screen that fits precisely into the corner panel of the Y60 casing to allow users to put on video wallpapers, system monitoring, and so on.
Moving on to the keyboard section, the first piece is the Keychron K1 Pro ultra-slim low-profile wireless mechanical keyboard that is equipped with either Gateron Brown or Red and an 80% tenkeyless layout with QMK/VIA support.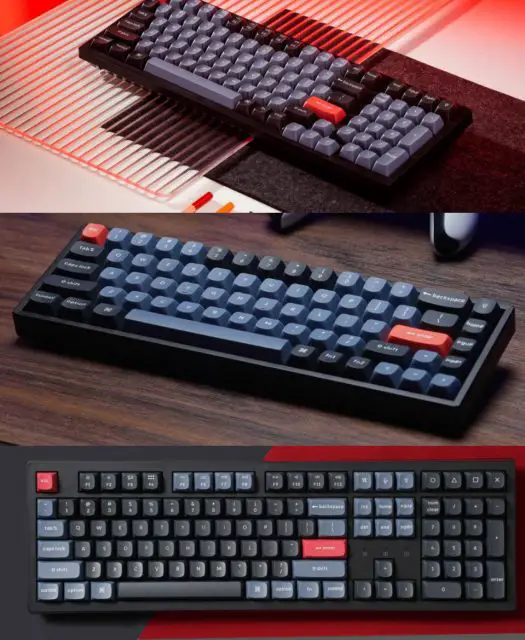 Also from Keychron, we have the K4 Pro, K6 Pro, and K10 Pro (from top to bottom). To make things simple, they are basically identical except for the size, and users may easily hot-swap the keyboards with any MX mechanical switch of their choice.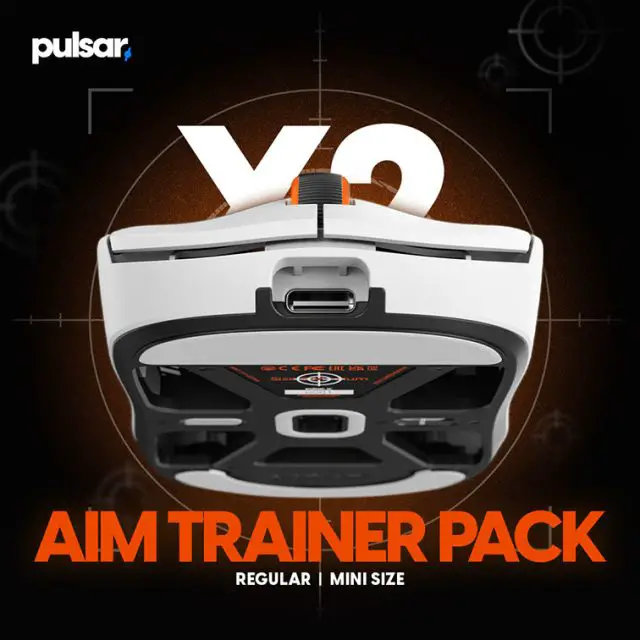 With the keyboard stuff finished, we have the Pulsar X2 and X2 Mini Wireless Aim Trainer Value Pack, which deliver the optimal configuration for aim and other advantages. Connectivity-wise, the mouse provides lag-free wireless as well as a USB-C connection alongside up to 70 hours of battery life.
Last but not least is the BenQ GW90QT series monitor, which is available in 27-inch or 32-inch sizes. Thanks to a USB-C cable and an inbuilt USB hub that connects everything, switching between devices and activities will be as convenient as it gets. It also boasts Noise Filter Speakers and Noise Cancellation Microphone for crystal clear voice calls.
Pricing and Availability
Great news as all the items mentioned today is now available for purchase in the local market at the following prices:
ZOTAC GAMING GeForce RTX 4070 AMP AIRO SPIDER-MAN: Across the Spider-Verse Bundle — RM3,399
PALIT GeForce RTX 4070 Ti GAMEROCK — RM4,049
PALIT GeForce RTX 4070 Ti JETSTREAM — RM3,849
NZXT Kraken 240mm Black RGB — RM699
NZXT Kraken 360mm Black RGB — RM999
HYTE Y60 LCD DIY Kit — RM699
Keychron K1 Pro (Gateron Brown/Red) — RM489
Keychron K4 Pro (K Pro Brown) — RM449
Keychron K6 Pro (K Pro Brown/Red) — RM429
Keychron K10 Pro (K Pro Brown/Red) — RM439
Pulsar X2 Wireless Aim Trainer Value Pack — RM389
Pulsar X2 Mini Wireless Aim Trainer Value Pack — RM389
BenQ GW2790QT 2K QHD USB-C Ergonomic Eye-Care Monitor — RM1,499
BenQ GW3290QT 2K QHD USB-C Ergonomic Eye-Care Monitor — RM1,788