Welcome back to another report of Weekly Sun Cycle where this week we'll see a new member in the GPU and PC chassis scene while a plethora of gaming mice invades the market.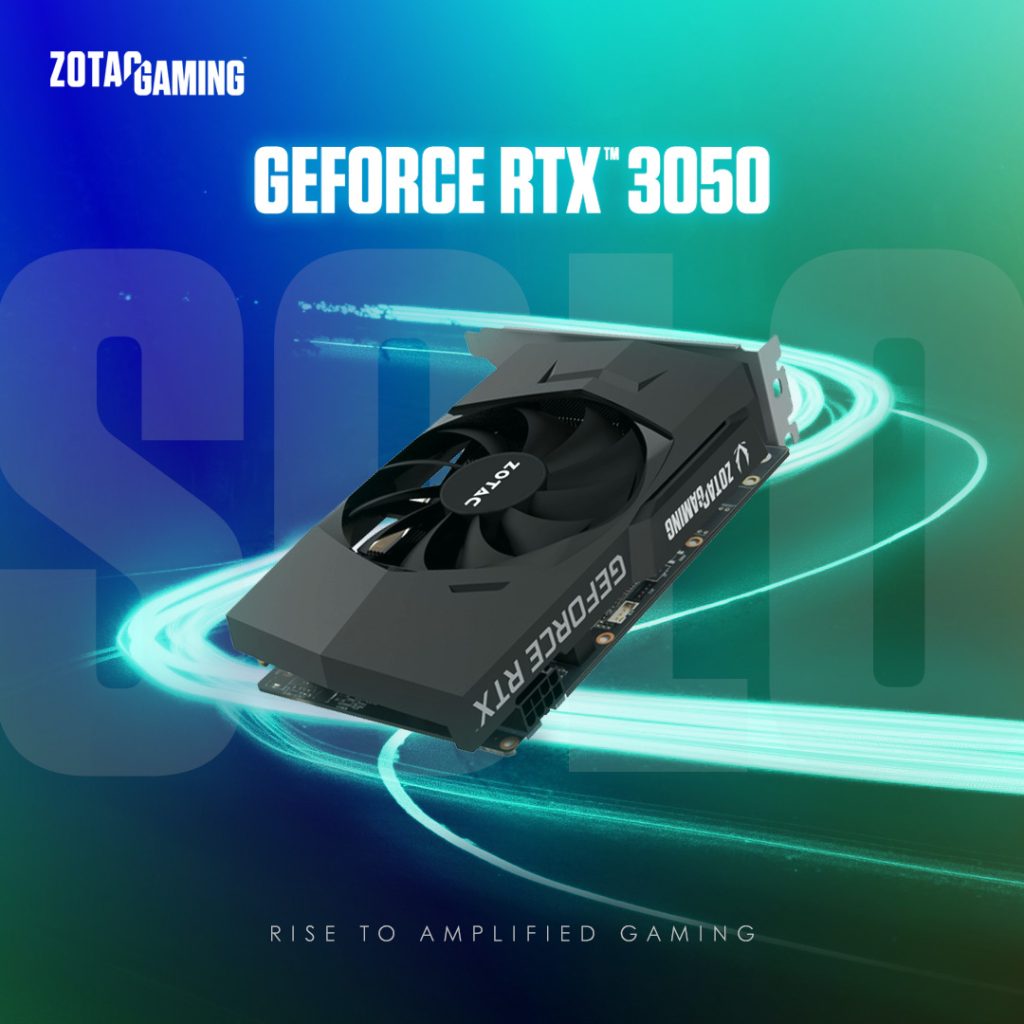 First, we have a good old friend returning in a slim size – the ZOTAC Gaming GeForce RTX 3050 Solo. As low power as it can be, at least this is one of the recent budget cards you can get if you want to keep using your existing power supply since the card just needs one 8-Pin PCIe cable to operate. This is nice if you just need some NVIDIA-related hardware to work around something.
Sticking on the same topic of low power is Tecgear's Core Slim Case perfect for the SFX setups. With an included 250W power supply, you can skip getting a new one and just install a simple motherboard, CPU, and NVMe drive, this small yet capable machine is good to go. There are two USB-A and 3.5mm jacks on the front to let you connect some flash drives without resorting to the back I/O.
Fellow fans of tech Youtube RandomfrankP and Boardzy can rejoice that Malaysia will be having the Pulsar X2 collaboration edition as well. Available in regular and mini models, the Huano Blueshell switch is rated for 80 million clicks while the 59g weight keeps your hand light and mobile without going too floaty. The jack-of-all-trade tech reviewer's Green-Black gradient or the zebra-striped patterns for the mousepad connoisseur give a little extra pop to anyone's setup.
Lastly, we have Glorious's 2nd-gen Model O 2 gaming mouse also with wired and wireless models. Shaped fully ambidextrous, the holed design is here to stay while the left and right clicks get a slight design to revamp to have more contour now. RGB stripes surround the left and right of the body with a set of high-quality sensors and 100% PTFE G-Skates providing slick and accurate movement tracking for all gamers casual and hardcore.
Price and Availability
Aside from the Glorious mouses, other items announced in this post can be bought starting today at the following price:
ZOTAC Gaming GeForce RTX 3050 Solo @ RM1,069
Tecgear Core Slim Case with 250W PSU @ RM189
Pulsar X2 Wireless Gaming Mouse RandomfrankP / Boardzy Edition @ RM489 (Regular and Mini size same price)