ASUS Malaysia has launched the latest collab product with leading German cooler manufacturer Noctua and yes, the GeForce RTX 4080 Noctua Edition is finally here.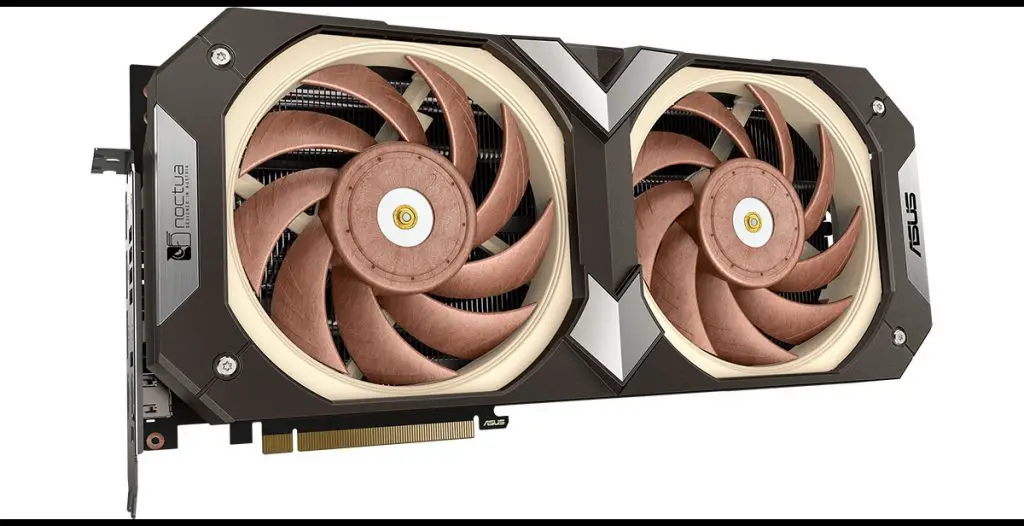 Shown off about 2 months ago, the partnership between ASUS and Noctua continues after the RTX 30 series of the RTX 3080 and RTX 3070 with the now RTX 4080 which you can grab at the price of RM6,999 which is just RM7,000 but edgy.
Carrying the signature brown colorway of varied accents, it is no different than the designs from other brands when it comes to the size as it occupies 4.3 slots but in exchange, an expansive vapor chamber and a total of 8 heat pipes are in charge of conducting heat which is then dissipated out by a pair of Noctua NF-12×25 120mm fans. Referencing internal test results, the card will only peak at 61.7°C even under full load consuming a whopping 320W of power so perhaps 10 points (or 100 points if you really like it simple) in style and 120 points in pure performance.
The card is currently purchasable from various retailers alongside online vendors across Malaysia.