Hello and welcome back to the final Weekly Sun Cycle report of 2022, where they have revealed new items that are ready to be brought into Malaysia from Tecware, ID-Cooling, and MSI.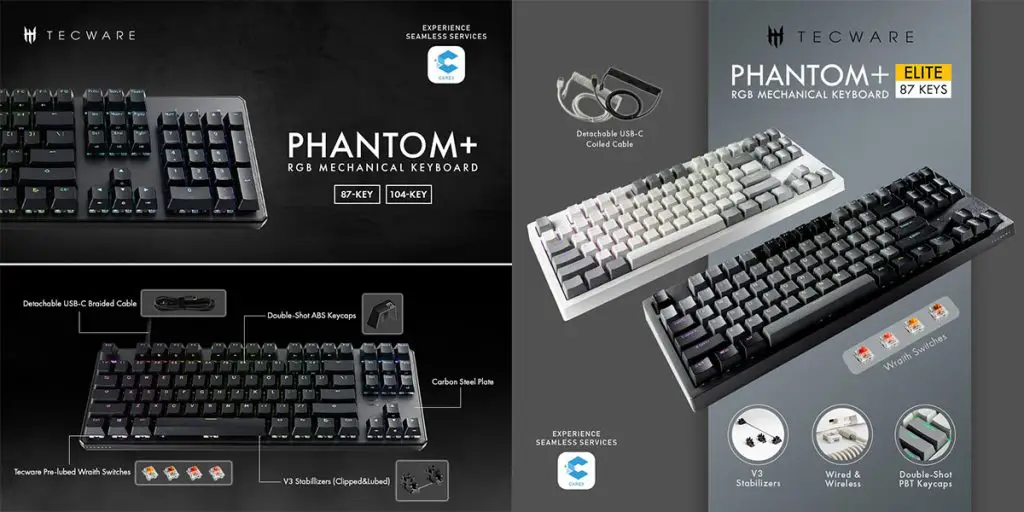 For starters, we have the Tecware Phantom+ and Phantom+ Elite mechanical keyboards which feature the brand's pre-lubed Wraith Switches, clipped and lubed V3 Stabilizers, detachable USB-C braided cable, as well as Carbon Steel Plate ABS Case for a superb typing experience.
Notably, the Phantom+ Elite includes universal hot-swap 5-pin switch sockets along with wired and wireless options to provide users with more choices of connectivity.
Following that is the ID-Cooling SE-207 XT Slim CPU cooler which is equipped with a CD-machined pure copper base and two heat sinks that are stacked fitly to seven copper heat pipes to deliver huge heat dissipation for the air blasted through. For extra peace of mind, a metal mounting kit is included for both Intel and AMD to further provide secure cooler mounting.
Also from ID-Cooling, the SE-224 XTS CPU coolers provide your system with adequate cooling while being more affordable and having more color options, such as the ARGB ones!
Moving on to the monitor section, three MSI displays were introduced this time around: the G274QPF-QD, MD272PW, and MP243W. To begin with, the G274QPF-QD gaming monitor sports a frameless design with a wide 178° viewing angle while boasting a 170Hz refresh rate and a quick 1ms GTG response time, plus Anti-Flicker and Less Blue Light that protects your eyes from strain and fatigue.
In addition, it has NVIDIA G-SYNC compatibility to minimize screen tearing or stuttering, as well as a wide color gamut that makes game colors and details more realistic and precise.
As for the MD272PW and MP243W, both of them are tailored toward more casual use. Featuring 75Hz refresh rates along with Anti-Flicker and Less Blue Light PRO technology, two of the displays also adopt built-in speakers to enable users to participate in online calls.
Pricing and Availability
All the items mentioned today are currently up for grabs in the Malaysian market at the following prices:
Tecware Phantom+ 87 RGB — RM199
Tecware Phantom+ 104 RGB — RM219
Tecware Phantom+ Elite 87 RGB — RM329
ID-Cooling SE-207 XT Slim (Basic/Snow) — RM159/RM169
ID-Cooling SE-224 XTS ARGB (Basic/White) — RM99
ID-Cooling SE-224 XTS (Basic/Black/White) — RM89/RM99/RM95
MSI G274QPF-QD — RM1,599
MSI MD272PW — RM1,299
MSI MP243W — RM619