Right amidst the month of September, we have Sun Cycle's update bringing in a couple of new products from DeepCool and ID-Cooling.
This week's first item is the CH510 from DeepCool, which is a mid-tower ATX PC case that comes with a sleek and minimal design. The case is able to accommodate up to 9 x 120mm or 5 x 140mm cooling fans, and alternatively, users can fit up to 360mm on top or in the front for water cooling setup as well. It can also support up to EATX form factor motherboards and GPU lengths of up to 380mm.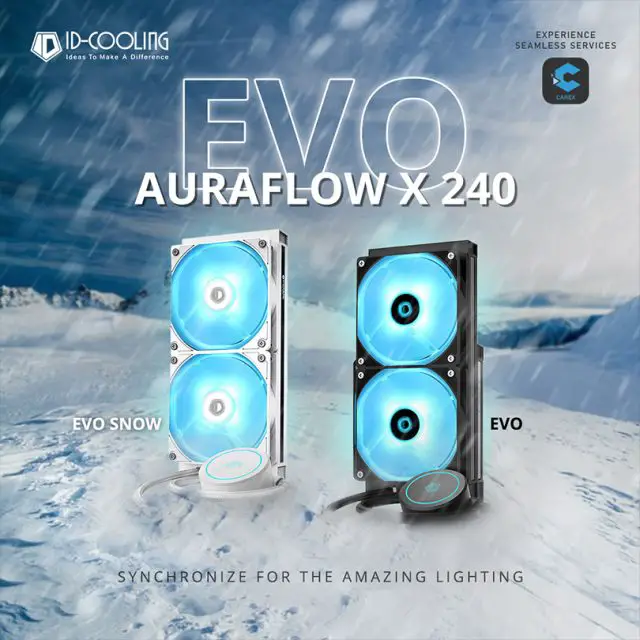 Next up, we have the ID-Cooling Auraflow X 240 EVO series AIO cooler which utilizes a larger pump design and two fans that can spin up to 1800 RPM to deliver optimal cooling for your system. Additionally, there's a Snow edition for those of you who prefer white PC builds.
Finishing off the list today is ID-Cooling's Dashflow 240 Basic Black AIO cooler, which has a significantly bigger pump design over the average ones. Similar to the one mentioned above, it is also equipped with two fans with up to 1800 RPM for a decent cooling performance.
Furthermore, the Dashflow 240 Basic Black includes specially designed copper micro fins capable of covering the latest 12th/13th Gen Intel Core CPUs, along with a new XT-AIO mounting kit to further enhance the cooling your system needs.
Pricing and Availability
Good news this week as all the items mentioned today are available for purchase now in Malaysia at the following prices:
DeepCool CH510 ATX case (Black Edition) — RM269
DeepCool CH510 ATX case (White Edition) — RM289
ID-Cooling Auraflow X 240 Evo — RM289
ID-Cooling Auraflow X 240 Evo Snow — RM299
ID-Cooling Dashflow 240 Basic Black — RM249