Welcome back to the 42nd edition of the Weekly Sun Cycle report, where they have announced several new products from Tesoro, SSUPD, and Thermaltake. Let's take a look at what are the new stuff.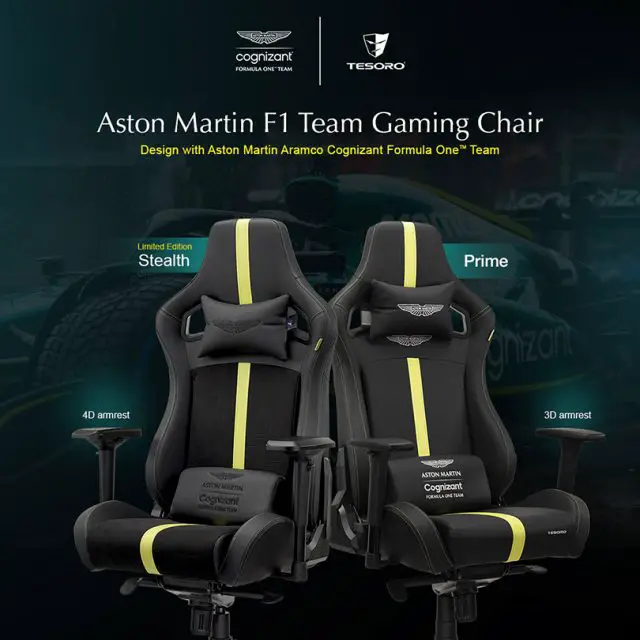 Starting off this week are the Tesoro Stealth and Prime gaming chairs, which are built in collaboration with Aston Martin Aramco Cognizant F1 Team. The Stealth features an excellent aluminum base while the Prime has a sturdy steel base, and both can steadily support some of the heavier users out there. In addition, they both include high-density moulded shaping foam that delivers impressive breathability and comfort.
The next one is the high airflow Meshroom S PC case from SSUPD which we had covered previously. So in case you've missed it, you can read more about it by clicking here!
For the final section today, we have three DDR4 RAMs from the Thermaltake TOUGHRAM series, all of which come with frequencies of 3600MHz and are Intel XMP 2.0 ready. The first one is the TOUGHRAM RGB, which boasts a 10-layer PCB construction to provide users with improved overclocking performance and stability.
In the middle, the TOUGHRAM XG RGB incorporates tightly-screened ICs, a distinctive X-shaped light bar design, as well as 16 LEDs to meet the needs of RGB enthusiasts.
Last but not least, the TOUGHRAM is here to cover those who prefer a more simplistic yet sleek-looking RAM for their PC build.
Pricing and Availability
The Thermaltake RAMs are currently purchasable in the local market, while the Tesoro gaming chairs and SSUPD Meshroom S are still in their finalizing stage.
TOUGHRAM RGB 8GBx2 3600MHz (Black/White) — RM459
TOUGHRAM XG RGB 8GBx2 3600MHz (Black/White) — RM469
TOUGHRAM XG RGB 16GBx2 3600MHz (Black/White) — RM799
TOUGHRAM 8GBx2 3600MHz (Black/White) — RM389