As the month of July draws to a close, we have Sun Cycle's word on new goods ready to be brought in from Tecware, Arctic, and MachDesk.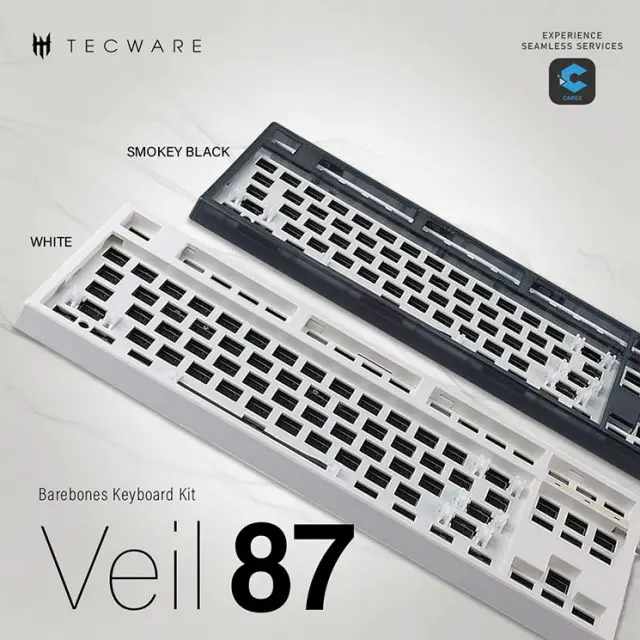 First up is the Tecware Veil87 TKL barebone keyboard kit that comes in White and Smokey Black variants. It features south-facing per-key RGB PCB, hot-swappable Kailh Switch sockets, and 5-pin mechanical switch compatibility. Furthermore, users can easily swap to Mac layout media keys with just a press of a switch.
Up next is the Freezer 34 Co from Arctic, which boasts a new pressure-optimized P-fan and an improved heat sink design with 54 cooling fins to offer decent performance to your system at a reasonable price. The cooler has enhanced heat dissipation thanks to the evenly spread direct-touch heat pipes, as well as a dual ball bearing for increased longevity.
Also from Arctic, the Liquid Freezer II Series AIO liquid coolers are equipped with P-fans and new compact water cooling pump that ensures an optimum balance of high CPU cooling performance and low noise levels. For a neat appearance in PC cases, the AIO liquid coolers also include integrated cable management within fully sleeved tubes.
Last but not least, there are three series of monitor arms from MachDesk: the MD39, MD34, and MD49. All of the monitor arms come with a detachable VESA plate while able to support up to 180° screen rotation and up to 32-inch curved or flat monitors, enabling users to free up more space on their desk by having an outstanding flexibility and simplicity of adjustment.
Pricing and Availability
Pretty good news as all of the items are available right now on the market at the prices listed below:
Tecware Veil 87 White/Black — RM239/RM245
Arctic Freezer 34 CO — RM199
Arctic Liquid Freezer II 240 — RM499
Arctic Liquid Freezer II 420 — RM768
MD34 Single Performance Gas Spring Black — RM258
MD34 Dual Performance Gas Spring White — RM399
MD49 Single Slim Gas Spring Black — RM278
MD49 Dual Slim Gas Spring White — RM419
MD39 Single Spring-Assisted Grey — RM119