For this week's 23rd edition of Weekly Sun Cycle, a total of 4 items have been announced covering a little bit of everything so let's go them.
Even though the fun of building an end game keyboard is often the process of selecting the best parts according to one's preference, there's also a group of people that are new to the scene with little to no experience and knowledge but just have a high budget to utilize. So, Glorious's GMMK PRO is releasing the 75% Pre-Built edition of the enthusiast classic that comes with the Glorious Fox linear switches that are pre-lubed alongside a set of White GPBT keycaps with an extra set dedicated to Apple fans. Sporting the exact same ultra-premium, gasket-mounted property, any purchase of the keyboard will also include a stealth wrist rest, black colored coiled cable, the Glorious Switch Puller, and Keycap Puller.
On the other hand, Super Flower's LEADEX series is welcoming the Titanium Full Modular 1600W power supply reportedly comes with a design that increases the overall airflow within the chassis. With a super high efficiency at 80 Plus Platinum rated and stable power output, it comes with a 140mm 2-way cooling fan with intelligent thermal control that ensures any PC rig works safely and steadily including the ballers multi GPU setup.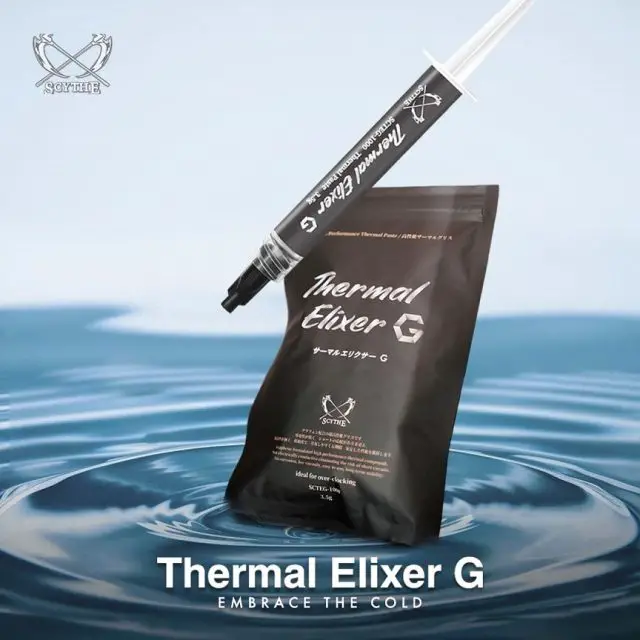 A less common brand to appear within our market, Scythe's latest generation Thermal Elixer G thermal compound features a unique formula with graphene that provides superior heat conductivity with long-term stability that is both non-corrosive and not electrically conductive where it can be applied on both CPU and GPU. It can also be cleaned relatively easily thanks to its grease that is proprietarily formulated. CPU applications will last at least for 5 years, according to Scythe.
Also from Scythe, the LGA1700 mounting kit for 12th Gen Intel Core CPUs is finally to go with all the existing coolers which include the Mugen 5 family, Fuma lineup, Ninja 5, Big Shuriken 3, Shuriken 2, Kotetsu Mark II series, and Choten Tuf. Improvised from the old fixed struts to the fine-cut plow bolts, the set includes a full set of screws, spacers, and mounting plates to let you get the upgrading job done in one go.
Pricing
The Super Flower LEADEX Titanium Full Modular 1600W is currently available in the market while the other 3 is still at the finalizing stage.
Glorious GMMK PRO 75% Pre-Built Black Slate – TBA
Super Flower LEADEX Titanium Full Modular 1600W – RM1,749
Scythe Thermal Elixer G – TBA
Scythe LGA1700 Mounting Kit – TBA