V-COLOR has introduced its latest release which is yet another RAM kit belonging to the Manta XPrism that you may have came across multiple times.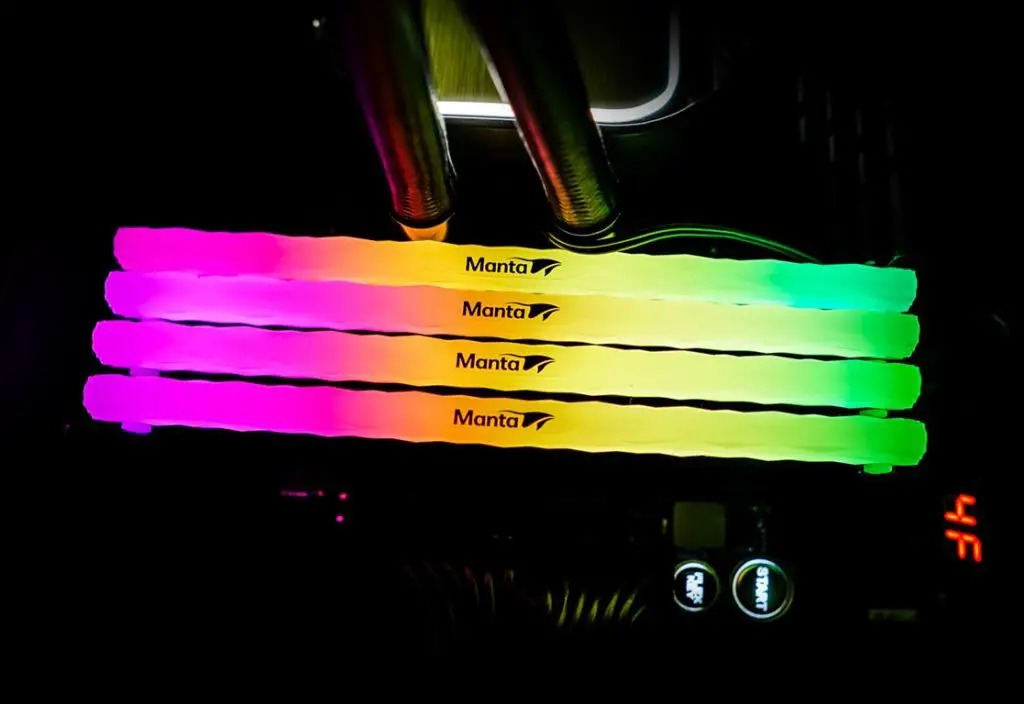 However, this time they're taking a different approach. This specific model, known as the SCC 2+2 configuration, basically gives a total of 4 "units" but only two are populated with DRAM chips, functioning as genuine memory sticks while the other two sticks serve as fillers, containing only power wires dedicated to the RGB diffuser.
As such, individuals seeking high-frequency dual-channel RAM kits, but who also want a visually complete set without any unoccupied slots, will find this offering quite satisfying.
In terms of frequency, these kits are available within the 6200 – 6400 MHz range. As for capacity, the current option is limited to 48GB (2x24GB).
The remaining package adheres to the manufacturing processes and standards synonymous with the Manta XPrism family. This includes top-notch IC chips, compatibility with Intel XMP 3.0, and broad compatibility across a variety of motherboard vendors in the market.
The available color choices for this set are Black, White, and Silver which are kind of general and easy-going for any sort of build.