Remember V-COLOR's big achievement in reaching 7200MHz with their 96GB DDR5 RAM kit? Well, they just did it again at a higher number.
The same (but not so same so to speak) Manta X Prism series memory sticks will now be offered at 7800MHz CL38 although the now-defuncted highest speed 7200MHz runs at CL36 instead. Specifically, the 7800MHz kit's latency numbers are at CL38-48-48-126 which is still highly performant.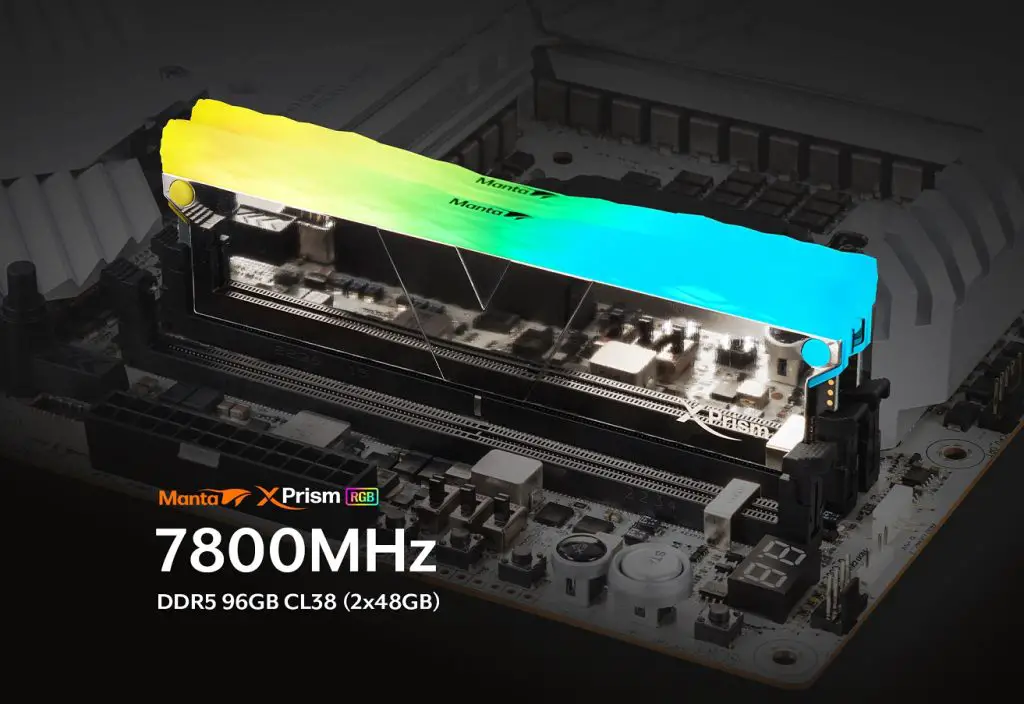 Similarly, the kit is fully compatible with Intel XMP 3.0 which brings the best-rated performance to a rig as a one-click use experience.