Samsung just announced the Galaxy A series for the year 2022 and the new Galaxy A33 5G is within that announcement too. Personally, I do think that the Galaxy A33 5G is getting the most upgrades over the other two brethrens. So, let's take a look at what's inside the box.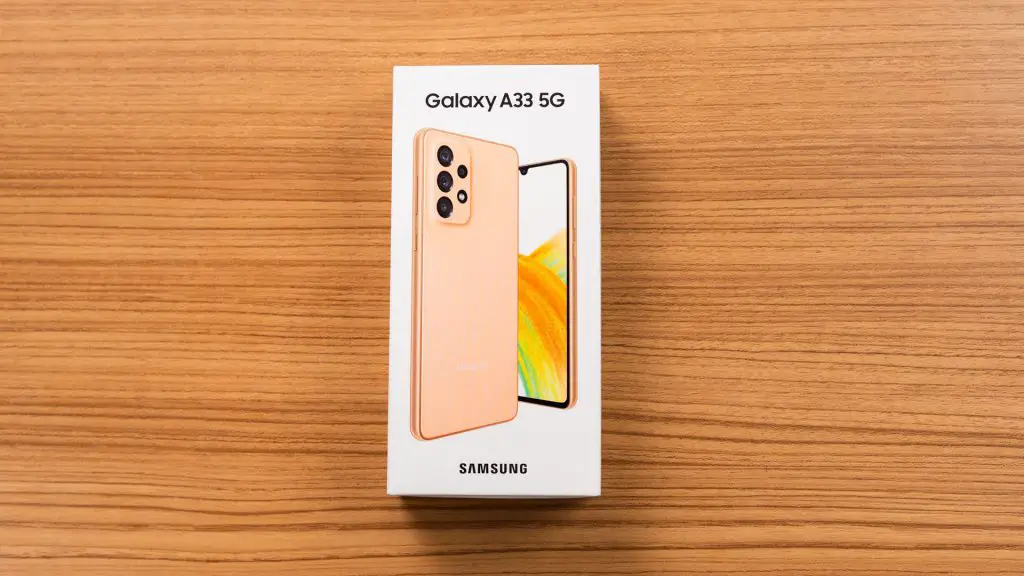 Looking at the box, the packaging is a bit different from the other phones within the Galaxy A series. It has a sleeve that slides on and off to hold everything in place.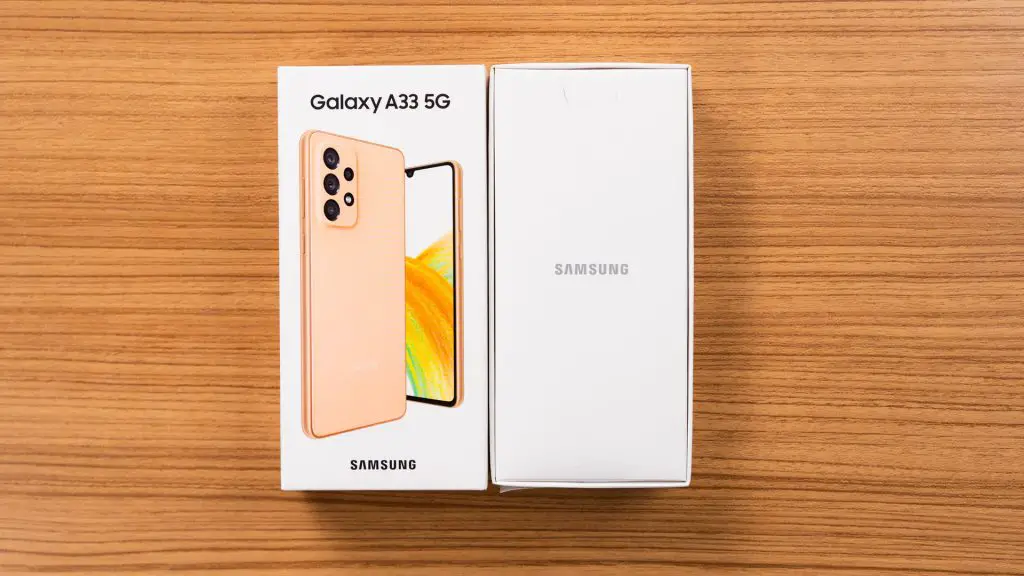 Sliding off the sleeve reveals the phone. It is here that we finally get to know that the new Galaxy A33 5G has IP-rating too, IP67 to be exact. That is a huge boost over the previous generation!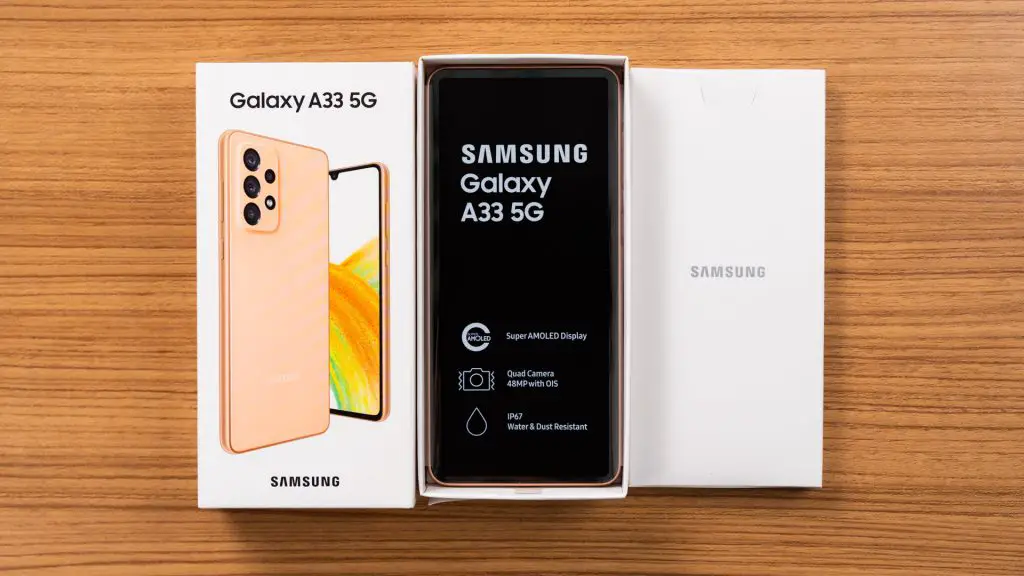 Leaving the phone aside for now, we take a look at what is under the phone – and we found the accessories box. Inside here, we don't really have much other than just some paper documentations and a USB-C cable.
Samsung has removed the charger from the Galaxy A series of phones this year – and I think it is a step in the right direction in the long-term. Just get a charger once, and you don't have to change to another charger any time ever again. I mean, I know people with a bunch of unused chargers in the drawer.
Anyway, that is all for the unboxing. The box is very thin and everything is packed in the box efficiently.
The phone itself looks absolutely stunning, though. The peach color matches the playful nature of the Galaxy A33 5G too.
The camera bump exudes elegance once again as it slopes down into the back panel instead of having an abrupt sharp angles. That is the one thing that I really like about the design on the new Galaxy A series in general, and I won't stop talking about it.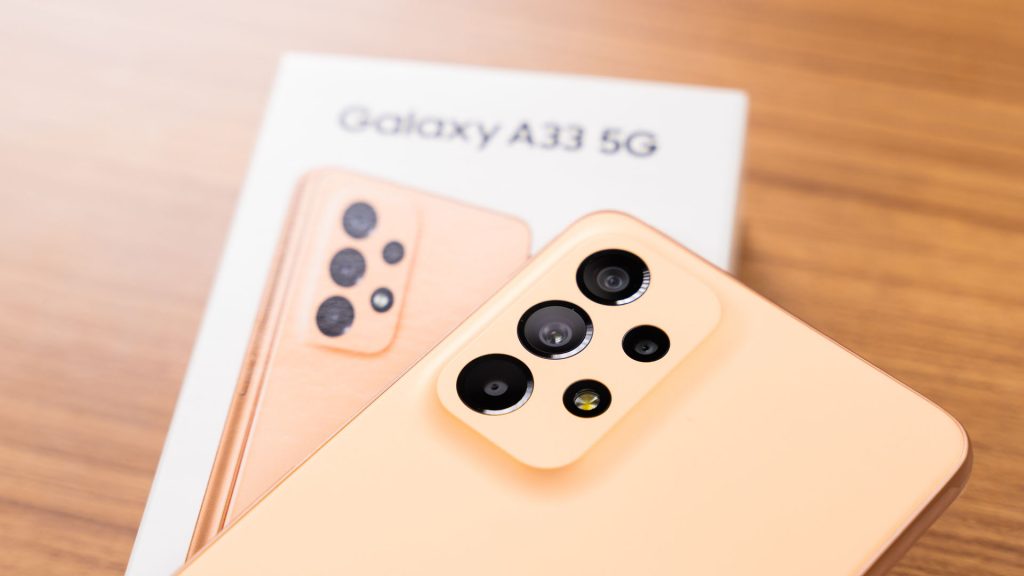 One thing that I think we have to point out is the notch. The Galaxy A33 5G is using the Infinity-U notch and I think it's still decently small, but it sure does feel like 2018 all over again.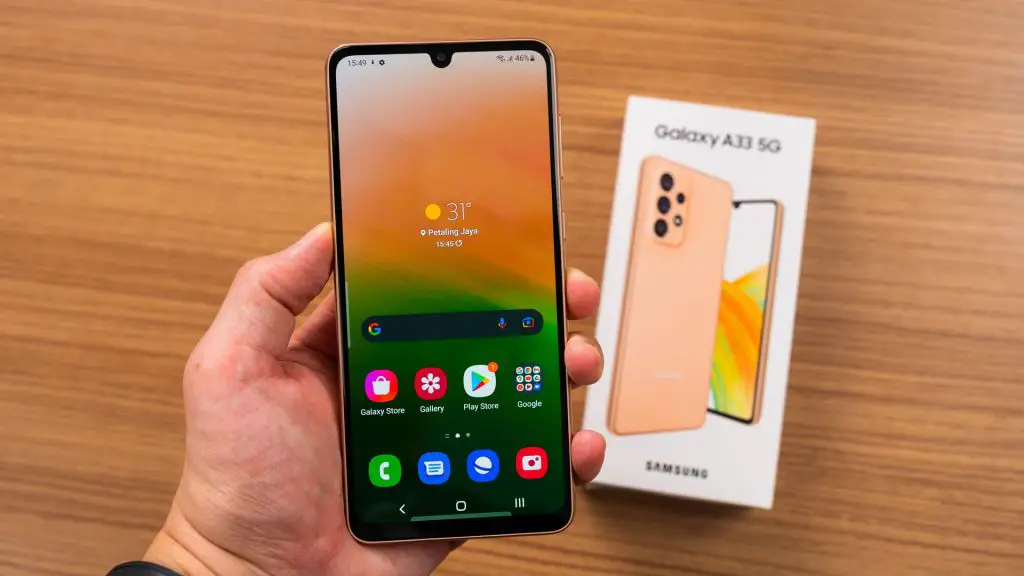 The good news is that the Galaxy A33 5G already has the "alternate game performance management" option in the Game Launcher menu, so we expect very similar performance with the Galaxy A53 5G too. We'll have our gaming test for this device coming soon.
And that is all we have to share about the unboxing experience of the Galaxy A33 5G! It's a very nice phone to look and hold – and our review will be coming soon.
Where to buy? (Affiliate links)