Welcome back to the 9th installment of Sun Cycle weekly updates where this week is going to be a chilly one as most items brought in by the distributor are CPU coolers, be it air or liquid-based, in addition to a couple of RAM kits.
Starting off the list is the ID-COOLING ICEFLOW 240 VGA ARGB, a twin set cooler that can tackle the cooling jobs of both the CPU and GPU's VRAM at the same time with the main radiator being a standard 240mm while the VRAM cooler hosts a 92mm fan instead. With the housing made of aluminum and being adjustable, users can easily fit it to cool the most important components of their system while staying ahead of the lighting game with addressable RGB.
Moving to the more standard AIO liquid coolers, the PINKFLOW 240 DIAMOND and DIAMOND PURPLE will be the last part you need to build a full pink / purple build through the custom-made fans of associated colors. The CPU block also contains an infinity mirror to reflect a diamond design with addressable RGB surrounding both the fans and within the CPU block for a higher level of lighting play.
Just want a reliable air cooler and nothing fancy? Then the SE-904 SLIM is for you as it fits the theme of compact design despite being a dual tower cooler. Its low profile dimension allows it to fit most cases that need clearance, especially when used with RAM kits from certain brands. The metal mounting and clipping mechanism allows easy change to the cooling fan's configuration depending on your needs.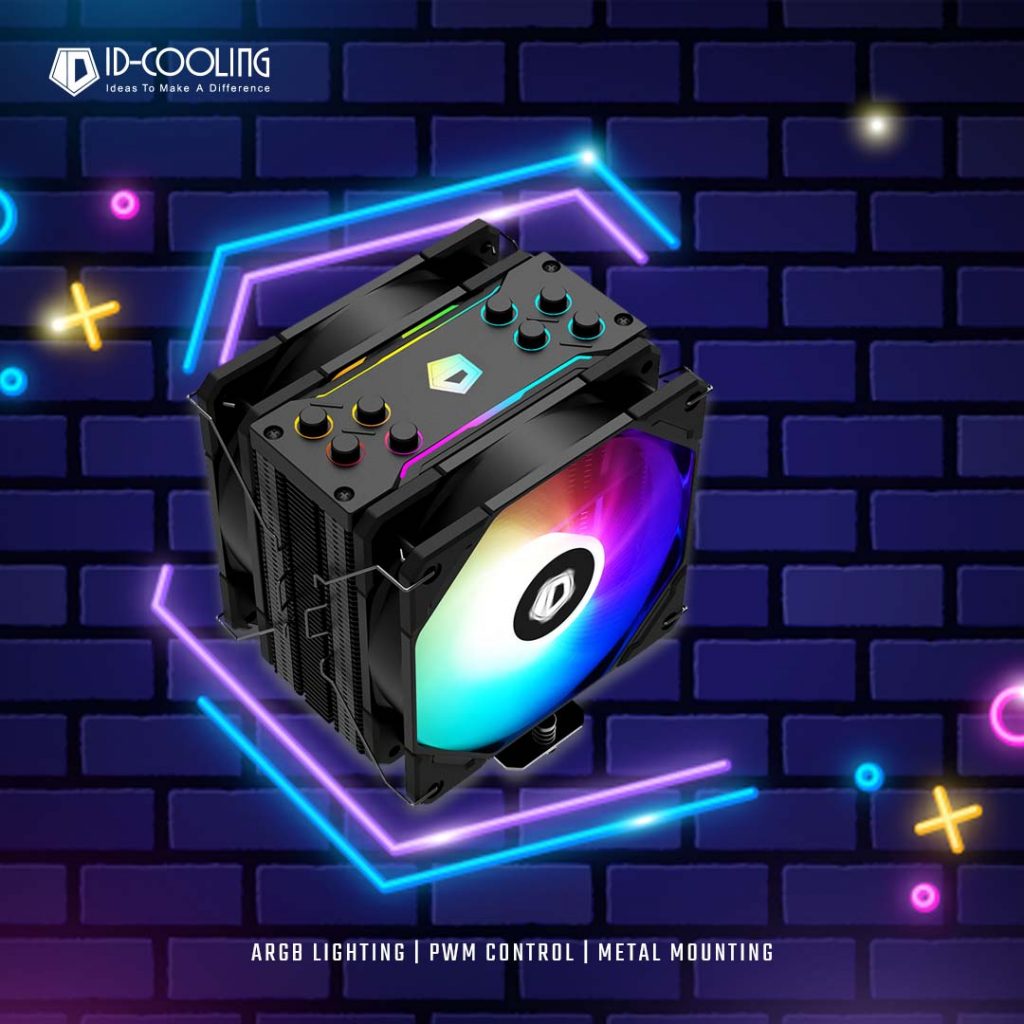 Oh, that's a bit too boring? Take the SE-224 XT ARGB DUET to a spin and you'll find it work as well as the last one with additional thinner metal fins to help dissipate heat in a quick fashion. Equipped with dual 120mm PWM fans, the special mounting kit allows the cooler to adjust compatibility between Intel and AMD so this is definitely a great option for those that want to upgrade their cooler now but is considering switching platforms for their upcoming system overhaul.
Lastly, XPG's latest products brought into the county are the SPECTRIX D45 G and GAMMIX D45 RAM kits. Built only with the best materials and quality IC chips, optimal performance, and stable overclocking results is what these 2 models are aiming for, with the SPECTRIX D45 G's case having additional RGB effects that can be synchronized with music as well, in case you find fancy features like this interesting to you.
Pricing and Availability
All 4 ID-COOLING CPU coolers and XPG's high-performance RAM kits are available in the market right now at the following price.
ID-COOLING ICEFLOW 240 VGA ARGB: RM409
ID-COOLING PINKFLOW 240 DIAMOND / DIAMOND PURPLE: RM389
ID-COOLING SE-904 XT SLIM: RM99
ID-COOLING SE-224-XT ARGB DUET: RM169
XPG SPECTRIX D45G RGB: RM465
XPG GAMMIX D45: RM215