Schneider Electric is celebrating the grand opening of its official digital store on Shopee with lots of different offers and discounts.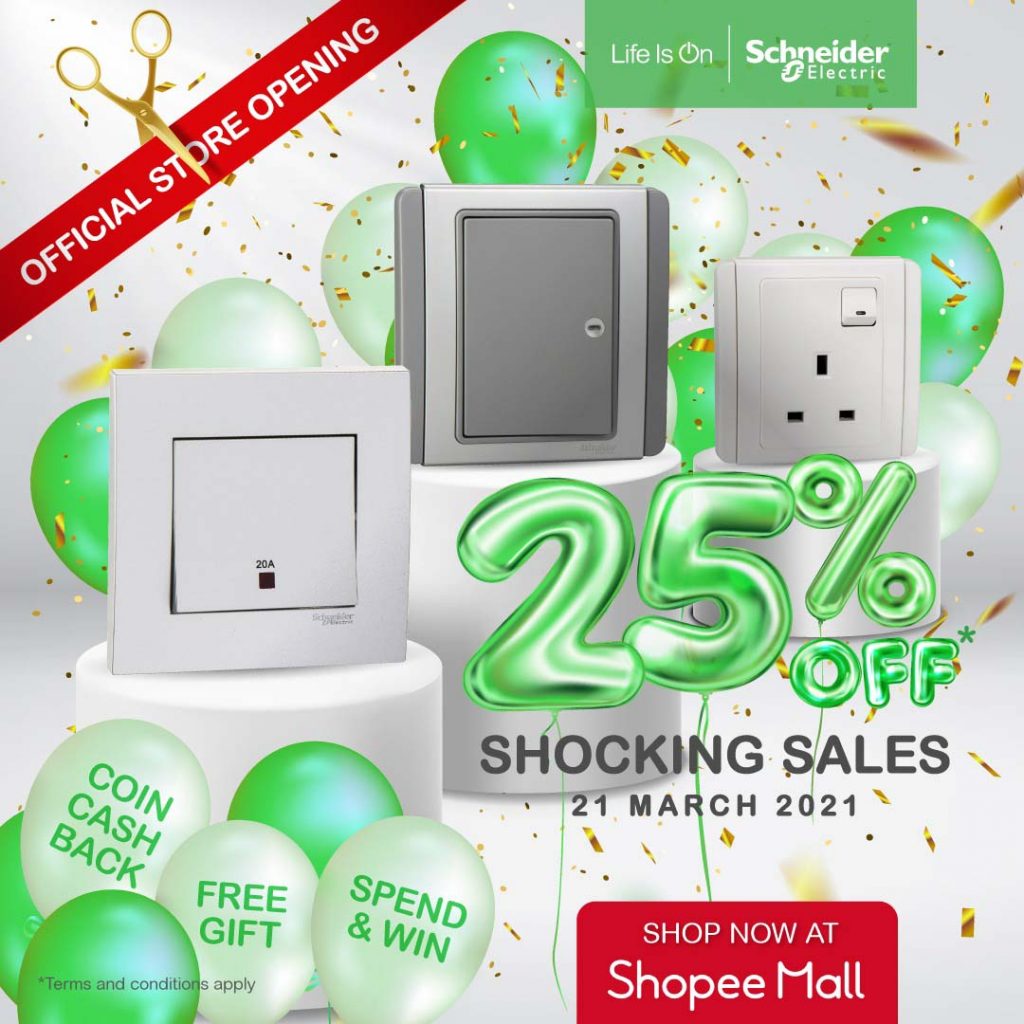 Known for welcoming patrons who seek electric components with great quality, you might not know about this brand much, except you're adding additional wall sockets during renovations or fixing up a new doorbell at the main gate. To get people to start knowing the Schneider brand and providing authentic products, the following items are the highlight of the sales campaign. Also, by spending RM88 during this period, all customers are eligible to enter a lucky draw for a chance to win a Powex 5G Extension Plug Socket.
In addition to these deals, they are providing an 8% storewide discount, complimentary Free Shipping with no minimum spend plus 20% Shopee Coin cashback with RM50 minimum spend that caps at RM10. If you are looking for some new wall sockets or bell switches mid-renovation, why not take a look at them or you can give them a follow on Facebook and take a look on the rest of the products on their official website.