It's finally here, the new 2021 ROG Zephyrus G15 now comes with a new chassis and updated hardware for high-performance productivity work as well as gaming. In this review, I shall go through with you why I think this is one of the best gaming laptop options in the market.
Video Review
Design & build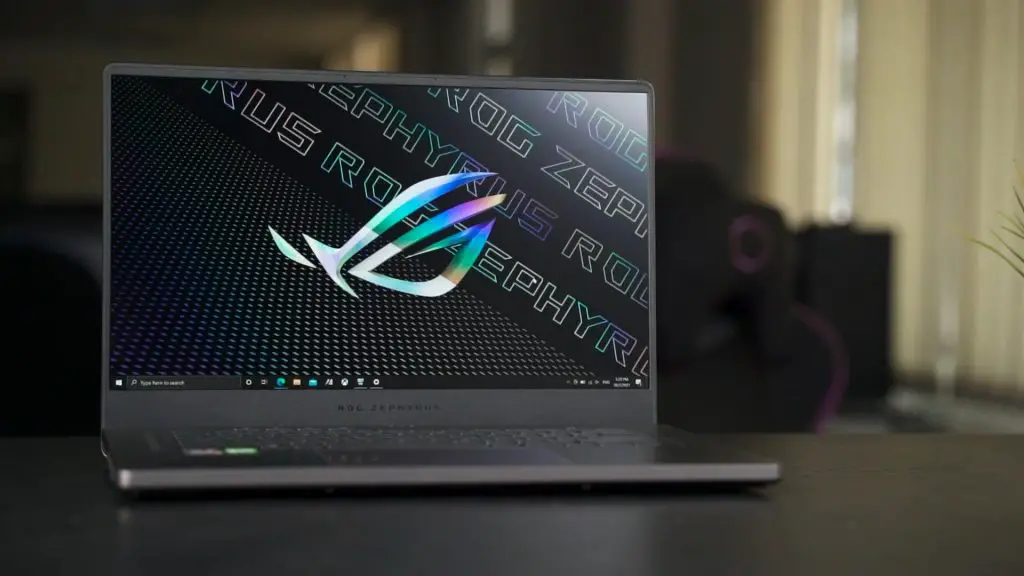 Last year, ROG released a highly sought-after laptop, the Zephyrus G14. It was so popular due to its brand new chassis design and people has been asking for a 15-inch variant of it. ROG kept their cool and waited until this year and here it is the Zephyrus G15 with AMD Ryzen 9 5900HS and NVIDIA GeForce RTX 3080 Laptop. Overall, this is a sexy looking laptop.
Dot Matrix with Prismatic Gleams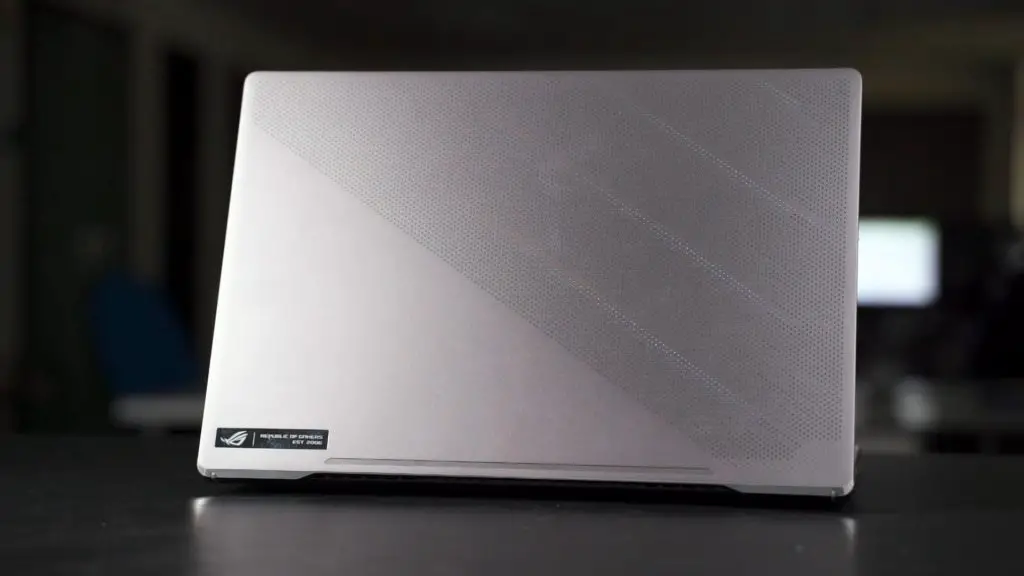 The key highlight of this chassis is the lid whereby ROG calls it Dot Matrix with Prismatic Gleams. The perforations are CNC milled and I believe there are over 8000 perforations over here.
This Dot Matrix design was designed to support the Zephyrus G14's AniMe-Matrix display, Nasi Lemak Tech has collaborated with ROG in the making of the tutorial video, do check it out if you happen to miss it.
Since the G15 will not be getting the AniMe-Matrix display feature, ROG has put a layer of prismatic film that gleams from underneath when you look at the lid from a certain angle. Does it actually improve your gaming performance? I don't think so, but at least you can lose the game with style.
Before I forget, there is another colour option, which is Moonlight white while this one is Eclipse grey.
Ergo-Lift
When you open up the lid, this ergo-lift hinge will slightly push up the keyboard angle for better typing ergonomics and cooling. However, ROG needs to redesign the ergo-lift because, in order to have it lift up the laptop, you will need to open the display to a certain angle which is a bit too extreme for a normal viewing angle.
IO
The Zephyrus G15 is WiFi6 ready and there are plenty of port options on it.
Right – USB 3.2 Gen2 Type-A port, microSD card reader
Left –
barrel charging port
HDMI port
Ethernet port
USB 3.2 Gen2 Type-A
2x USB 3.2 Gen2 Type-C port that also supports Power Delivery 3.0 (100W PD)
3.5mm audio combo
1440p 165Hz Display
The display is one of the reasons why this year's Zephyrus G15 is so enticing for gamers. Right now, most of the gaming laptops in the market sport a 1080p panel with different refresh rates depending on which price segment you're getting into. It can be 60Hz and up to 300Hz. Honestly speaking, I think they have gone a bit out of control especially with the introduction of a 4K 120Hz panel on a laptop. Do you need 300Hz? Can you tell the difference between 240Hz and 300Hz? Does 4K make any sense to you? In future, yes, but not now especially when some triple-A title can still choke the GPU at a lower resolution, let alone 4K.
This panel comes at 1440p resolution and supports a 165Hz refresh rate. I think that strikes the perfect balance between higher resolution and refresh rate. For a 15.6-inch display, it looks amazing. the details are sharp and because of the 100% DCI-P3 colour gamut coverage, you can also use it for content creation purposes given if you colour calibrate it. Most importantly, you can now enjoy crips details in-game while still be able to enjoy that smooth viewing experience with adaptive sync support.
Speaker
If you have watched my other laptop reviews, I usually don't talk about the laptop speakers. For me, laptop speakers are just there for convenience purposes, that's it. But there are times when brands manage to pull something off like this G15 actually has a pretty good set of speakers.
I said "set" is because there are a total of 6 speakers on this laptop. two tweeters firing directly upwards at you and another four woofers under the palm rest to give you a great sound experience.
Keyboard & Touchpad
The keyboard has an excellent layout and the keys feel pretty good to type on. The power button is a separate button at the top and it has a fingerprint scanner built-in.
This trackpad is probably the largest trackpad I've ever used on a Windows laptop. quote and quote WINDOWS laptop. The trackpad is really good for a windows machine. I was worried about palm rejection given the size of this thing but turns out the actual user experience has been very positive.
Performance
In terms of raw performance, the Ryzen 9 5900HS absolutely destroys Intel for anything that requires CPU computation.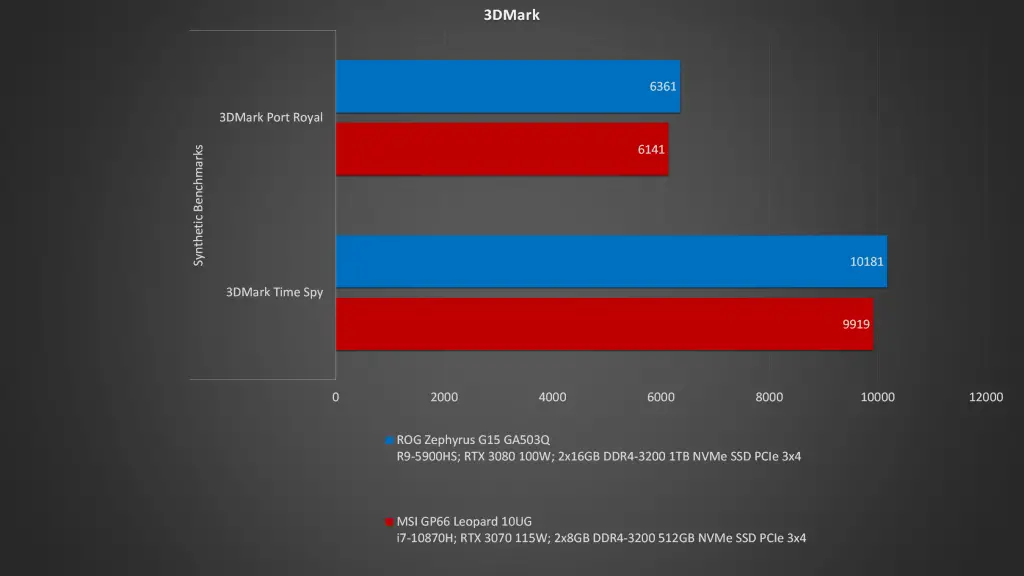 Combined with RTX 30 series graphics, this laptop can provide you with all the horsepower to plough through either gaming or productivity works.
However, I do need to talk about the 100W TGP RTX 3080 that ROG has decided to put inside this laptop. You see, the RTX 3080 Laptop can go up to 150W just like the XG mobile, given if you have the thermal headroom. In this case, I understand the Zephyrus chassis is not designed to handle high TDP components, hence they have opted for a 100W TGP RTX 3080. On paper, it sounds great, that's a 3080 bruh! But what about actual gaming performance? We compared it with two different RTX 3070 laptops coming at 115W and 95W respectively on 1080p resolution. Unsurprisingly, the 100W RTX 3080 is like juggling between the two 3070. Depending on which game, sometimes, it can be as powerful as the 115W 3070 and sometimes just barely hold on to the 95W 3070. It is especially obvious in modern RT games such as Control and Cyberpunk 2077.
Meanwhile, if we shift our focus to the 1440p resolution. Generally, if you game on the display's native resolution, you can expect roughly a 15% drop in frame rates compared to the 1080p resolution. In return, you're getting a crispier image quality.
ROG also specifically mentioned how they have finally able to implement the liquid metal thermal compound for AMD-based gaming laptops. Previously this technology was exclusive to Intel because of the CPU die design. That said, I can't really tell the actual improvement because we don't really have any solid baseline of comparison. One thing I don't understand is the Ryzen 9 5900HS can still go up to a maximum of 98c, perhaps the plan of using a better thermal compound is to push the CPU further while still keeping the operating temperature the same as the previous generation. On the other hand, the RTX 3080 only reach 80c at load.
Upgradability
When it comes to upgradability, users can gain access to the internal by removing the bottom chassis. The RAM configuration is rather annoying because ROG has soldered half of the laptop's RAM onto the motherboard. That means if you purchase the lowest end model, you will have 8GB RAM soldered with another removable 8GB DDR4-3200MHz SODIMM stick. That means if you plan to upgrade in the future, you're forced to pair 8GB with 16GB. So the best option is to get the other SKU with 16GB soldered, at least you're getting another 16GB stick to form a reasonable 32GB dual-channel configuration.
Storage-wise, there are two M.2 slots on the motherboard. Out of the factory, one of the slots is occupied with the system drive, so users have the option to add another M.2 SSD for extra storage.
Battery
The built-in 90Wh battery is capable of providing at least 6 hours of regular usage. In our actual day to day usage with web browsing and video streaming, it can last through normal working hours without any trouble. For once I even watched an entire 2 hours F1 race on battery with 75% charge left. That is pretty impressive given that the laptop knows when to switch to iGPU to save battery.
Conclusion
Lastly, the price. As you can see, our configuration comes at a whopping RM11,499 which is RM3,000 more expensive than the middle configuration. You're literally paying the premium for getting the RTX 3080 over the RTX 3070. Personally, I would suggest getting the RTX 3070 for the best bang for the buck setup but hey, it is up to you to decide which one you ultimately wants. That said, I would strongly advise not to get the lowest-end SKU simply because the 8GB of the RAM is soldered to the motherboard.
At this point of review, some of you performance purist might question the rationale for getting these lower TGP GPU laptops. Honestly speaking, I do understand the frustration when buyers expecting getting the maximum performance RTX 3080 when they purchase this laptop. I must say there's a limit to what you can fit into a thin chassis and still perform. We can only blame NVIDIA for dropping the Max-Q naming scheme which further confuses the consumers into what they're actually getting. Frankly speaking, at 100W TGP, the RTX 3080 is still a good performing chip, especially for such a sexy looking laptop. Otherwise, if you solely look for performance, then you might want to take a look at the ROG Strix SCAR series.
If you're in the market looking for a sleek looking gaming laptop that can double as a productivity workhorse with long battery life, the Zephyrus G15 is a perfect balance between both the gaming and professional worlds.