For today, we're finally the keyboard that we've come across in 3 different variations already. We first encountered it when we took a look at the ROG x Gundam desktop – that keyboard was the ROG STRIX SCOPE TKL but with a Gundam look. Then, we also showcased the ROG Moonlight White edition of peripherals – that keyboard is also the ROG STRIX SCOPE TKL. Finally – we're going to review the ROG STRIX SCOPE NX TKL DELUXE.
Yeah, that's a mouthful of a name for a keyboard.
There is some important information in the name, though. The "NX" means that it is using the ROG's NX mechanical key switches whereby the DELUXE signifies the inclusion of a wrist rest in the box. Hence, that is why the box for this keyboard is thick.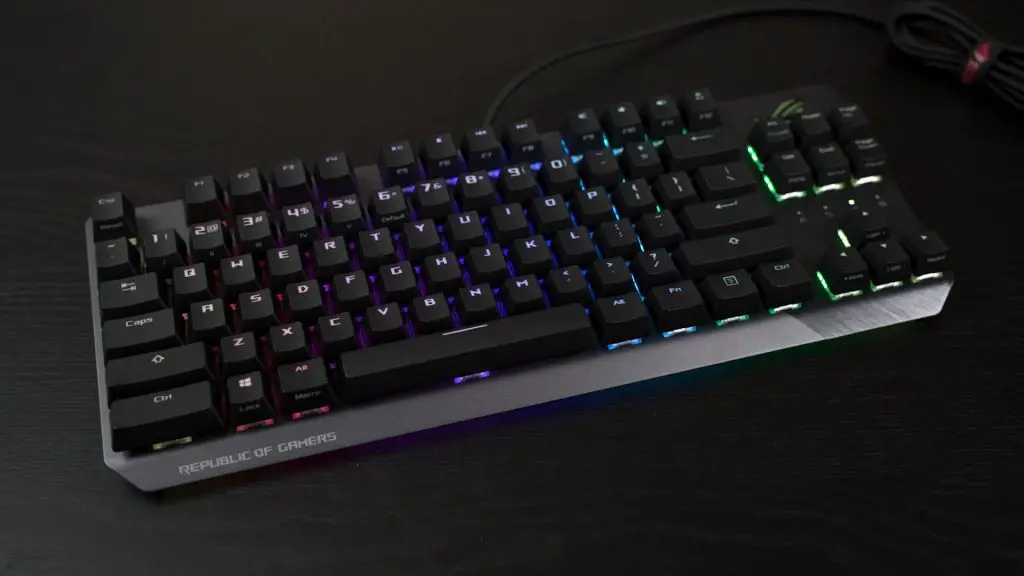 Anyway, this keyboard is using a "floating key" design as it is caseless and the keycaps kinda "float" on top of the keyboard.
However, the keycaps included with this keyboard are the barest minimum in terms of quality. It's an ABS keycap and it's also relatively thin. The keycap's finish is also pretty smooth and sticks to my fingertips very quickly and I just find that to be uncomfortable.
And unfortunately, the keyboard is using a non-standard bottom row. Finding keycaps for this keyboard will be a problem.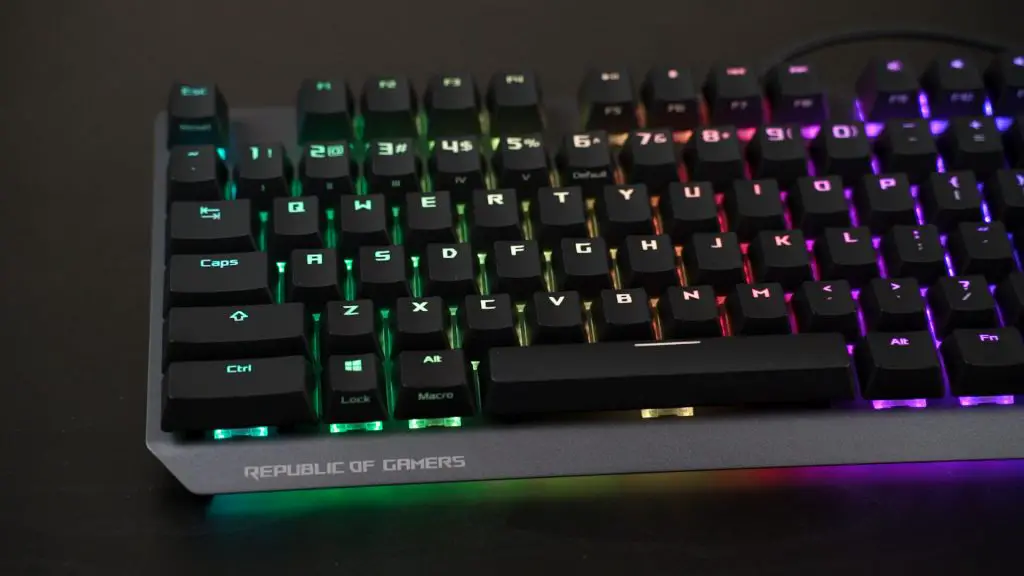 The build quality of the keyboard is pretty good and overall, it looks good.
The wrist rest though, is really thick and squishy. It does snap onto the keyboard magnetically but it locks the front underglow that the keyboard has.
The keyboard also has RGB lights that are bright, beautiful, and also has a very smooth transition between colors. Moreover, we can also use the Aura Creator software to further customize the per-key RGB lighting.
By the way, this keyboard also has a total of 5 different profiles to switch between so just hit the Fn + 1 to 5 and change between the profiles.
And speaking of the Fn key, my biggest problem with this keyboard is the lack of a dedicated print screen key. Yes, all 3 of those buttons are replaced for a ROG logo. I have no idea why they did that. How is this a good idea??? Without a dedicated print screen key means that most keyboard shortcuts don't work.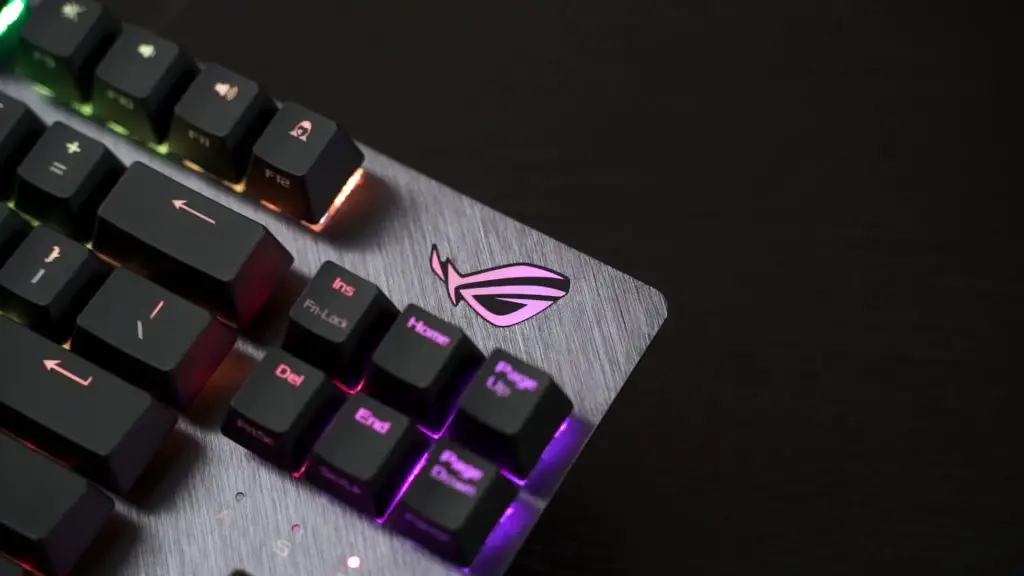 But anyway, in the end, this keyboard is priced at RM449 here in Malaysia. I think the price is pretty high up there in terms of a pre-built keyboard is concerned. Yes, it does have really smooth RGB and has a lot of customization options, but you'll also have to consider that there is no print screen key, the keycap quality is the bare minimum, and it's using a non-standard bottom row keyboard.

Where to buy? (Affiliate links)