HyperX has been in the gaming peripherals business for quite some time now. Their Cloud series headphones are loved by esports and casual players worldwide for being comfortable and reliable. Even after HP took over the helm of HyperX, that didn't change HyperX's direction at pumping out high-quality peripherals. 
This is the HyperX Cloud Core Wireless, the company's latest wireless gaming headset that aims at budget-conscious gamers who are looking for a no-frills wireless gaming headset. It doesn't have RGB lighting or Bluetooth connectivity, just a headset that comes with a 2.4GHz dongle for devices supporting USB audio output. If all those sound like what you would need for your gaming setup, read on to find out if this RMxxx headset is for you.
In the box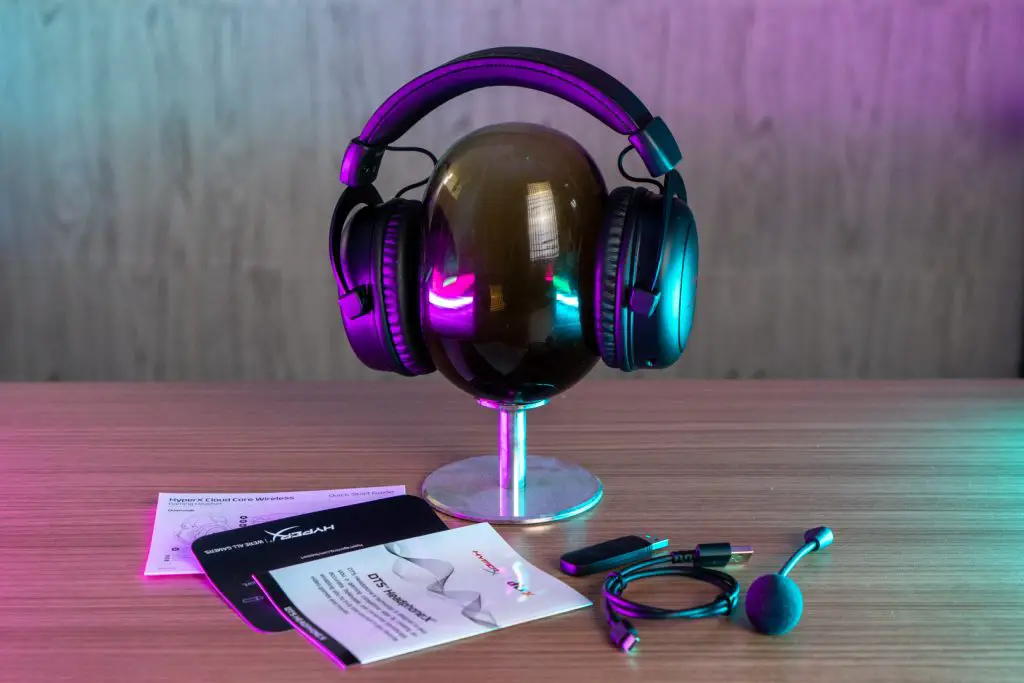 HyperX Cloud Core Wireless headset

USB dongle

detachable microphone

USB-A to USB-C cable

paper documentation
HyperX Design & Comfort
HyperX has a unique identity when it comes to headphone design and one can immediately tell this is a HyperX headset without looking at the logo imprint on the ear cup. For a wireless headset with a built-in battery, the headset feels surprisingly lightweight.
Keep in mind that the headset has an aluminium alloy frame instead of plastic. The overall construction is solid and there are no annoying creaks and squeaks that usually happen when you adjust the headset. 
The headband memory foam is wrapped with a PU leather finish. It feels comfortable to touch and wear for a reasonable period of time. However, do keep in mind to properly maintain the PU leather to prolong its lifespan. 
The same goes for the ear pads which provide nice isolation from your surrounding noise while keeping you comfortable while wearing the headset. 
Buttons & Controls
The controls are located on the left ear cup with the power button slightly concaved to differentiate from the convex mic-mute button. The volume wheel has a subtle resistance for fine-tuned adjustment. The volume control is directly linked with the Windows volume settings. I personally prefer separated volume control so that I can keep my Windows volume consistent when I switch audio devices.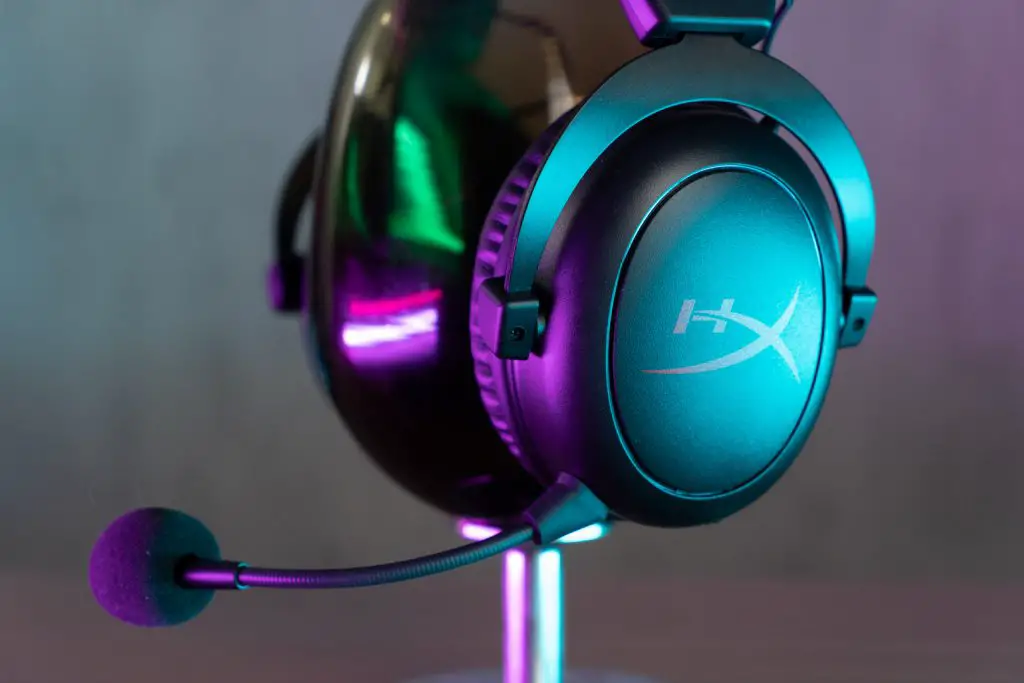 The microphone is detachable. So if you can keep the mic if you're using an external mic. For those who always lose their peripheral accessories, it is best to keep the mic attached to the headset.
User Experience & Conclusion
Generally, it has been a pleasant experience throughout my usage of the HyperX Cloud Core Wireless as my primary headset for games and discord communication. The earpads are soft and the clamping force is just lovely for long hours of usage. Personally, I would've preferred fabric earpads for better ventilation but that's alright since the current earpads are decent enough.
What matters the most for a gaming headset is the sound positioning. The 53mm drivers on the headset have more emphasis on the mids and lows while keeping the treble under control. While the audio quality may not be audiophile-level, however, it is more than enough for games and general entertainment.
I have been a big fan of wireless headsets simply because I can walk around the house doing chores while keeping up the banter on a discord channel. The 2.4GHz wireless connectivity is pretty reliable, up to about 10 metres if unobstructed. That also brings us to the battery life of the HyperX Cloud Core Wireless. While HyperX claims to have up to 20 hours of battery life, I believe I manage to get more than that since I only use it for about 2 hours a day.
At the official price tag of $99, the HyperX Cloud Core Wireless is considered a good mid-tier wireless gaming headset. The company put more focus on the audio quality while keeping the build quality in check to maintain the lower price compared to its more expensive Cloud II Wireless. Even though I don't really have the official Malaysian price, judging from its catalogue, if they price it under RM400, it is a great option.