We got a new AIO PC from ASUS recently and I gotta admit, I'm not familiar with AIO PCs as this is literally my first time experiencing one. So after using this AIO PC for some time, here's what I have learned and have to share.
First off, let's get into the specs. This is the ASUS V241E. It comes with the latest 11th Gen Intel Core chips and for our specific unit here comes with:
Intel Core i5-1135G7
NVIDIA GeForce MX330 graphics
8GB RAM
512GB SSD
Pretty standard hardware for a laptop nowadays actually.
And as the name suggests, this is AIO PC has a 24-inch IPS LCD screen. It looks great overall with a fully matte finish on top and also thin bezels all around. But at the bottom bezel, we have another strip of grills, and here is where we have the speakers, webcam, and a microphone built into the ASUS V241E.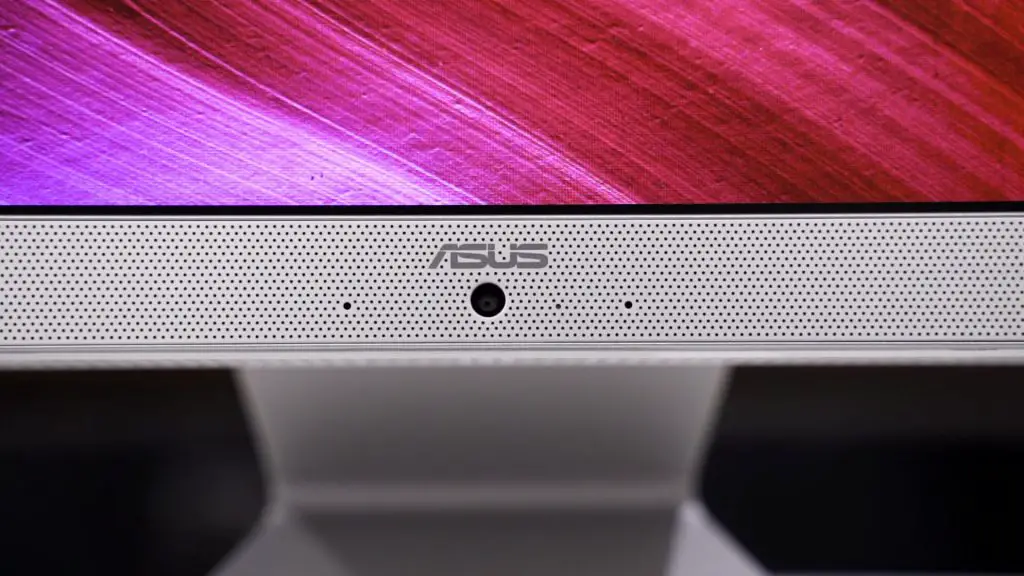 I mean, you can just set up the ASUS V241E and everything is already built into the AIO PC. My biggest gripe though is the webcam's position. Sure, the AIO PC looks much prettier with the webcam at the bottom but it'll be pointing towards my chest or nostril all the time because the monitor only has tilt adjustment.
Now as for the audio side of things, it's not a bad set of built-in speakers. It sounds decent for built-in speakers and there's also a 3.5mm combo audio jack at the bottom right side of the AIO PC.
And for ports – we have:
A Barrel jack for power
Gigabit Ethernet port
HDMI out
4x USB 3 (5Gb/s) Type-A ports
HDMI in
The I/O port side of things – I have two complaints. Number 1, its positioning is ridiculous as everything is behind the AIO PC. Reaching behind to plug and unplug things is just annoying. There is another USB Type-A port at the bottom which is easier to access but it's a USB 2.0 port.
Number 2, there's no USB-C port. Since it's literally laptop hardware but in an AIO PC form factor, I do expect USB-C since many devices – like phones – come with USB-C to USB-C cables. Even iPhones now come shipped with a USB-C to Lightning cable.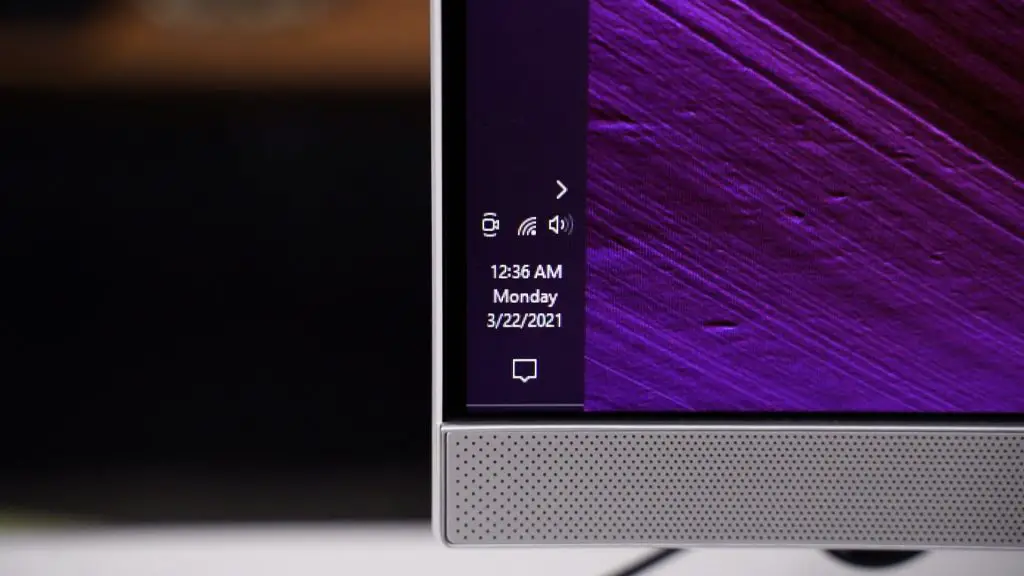 By the way, there is WiFi available on this AIO PC – so the Ethernet port is completely optional. But, this AIO PC only has WiFi 5 capability instead of the current WiFi 6.
But with all of those said, the overall user experience of an AIO PC is surprisingly good. It's compact and saves space since everything is integrated inside.
We'll still have to connect power to the AIO PC. ASUS opted to use a 90W external power brick instead of just integrating it inside, which is quite unsightly.
The ASUS V241E comes bundled with a wireless keyboard and mouse that I am sure everyone knows the aesthetic is inspired by who. The keyboard is okay though there is quite a lot of flex if I type with strength. The mouse… is something that I can't use since it's too low profile and there are no DPI settings. I'm someone who uses my mouse at either 800 or 1000 DPI.
And back to the performance – the highest-end specs available for the ASUS V241E is the Intel Core i5-1135G7 with the NVIDIA GeForce MX330. It can run games like Overwatch with relative ease. But, because the ASUS V241E doesn't have AIPT or ASUS Intelligent Performance Technology, the Core i5-1135G7 is stuck at 15W.
There is no reason for the Intel Core i5-1135G7 not to run at its maximum 28W and it makes a big difference too – because stressing the CPU and the MX330, we can see that the CPU immediately throttled down to less than 50% of CPU utilization. That means, we can never get 100% utilization out of both CPU and GPU – but the thermal headroom available in this AIO PC is… pretty minimal as it stands now.
With that said, it doesn't actually make much of a difference since this ASUS V241E isn't a gaming machine anyway.
But, if you have another console for gaming – then you'll be happy to know that in the spirit of space-saving, that HDMI-in port at the back of the ASUS V241E is available for you to just plug in a gaming console – let's say my Nintendo Switch – and start playing games. Since all of the audio peripherals are connected to the ASUS V241E, I'll just use the built-in speakers to listen to the game audio.
But the issue is that once the Nintendo Switch is in docked mode, the volume controls don't work. And since there is no volume control on the ASUS V241E while in HDMI-in mode, we're stuck with the default volume.
And so, at the end of the day, the ASUS V241E is still a fantastic AIO PC that has lots of features and considered the environmental effects, which is why we have the HDMI-in port so that we don't have to throw away the entire thing if the CPU or GPU is outdated or busted.
And speaking of the GPU – we need to talk about the 3 different variants for the ASUS V241E AIO PC, all of them come with 8GB RAM and 512GB of storage but the biggest differences are CPU and GPU.
Intel Core i5-1135G7 + NVIDIA GeForce MX330 @ RM3,299
Intel Core i5-1135G6 + Intel Iris Xe @ RM3,099
Intel Core i3-1115G4 + Intel UHD graphics @ RM2,799
As for whether or not you should get this AIO PC or a laptop, you'll have to make the decision yourself as it depends on your personal use case. For all I can say – if you want an AIO PC, this is pretty good.

Where to buy? (Affiliate links)