We reviewed a bunch of Windows-based laptops here on Tech Critter – ranging from ultra high-end gaming laptops to ultrabooks, and everything in between. Chromebooks though, is a completely different type of computers but with the same price points.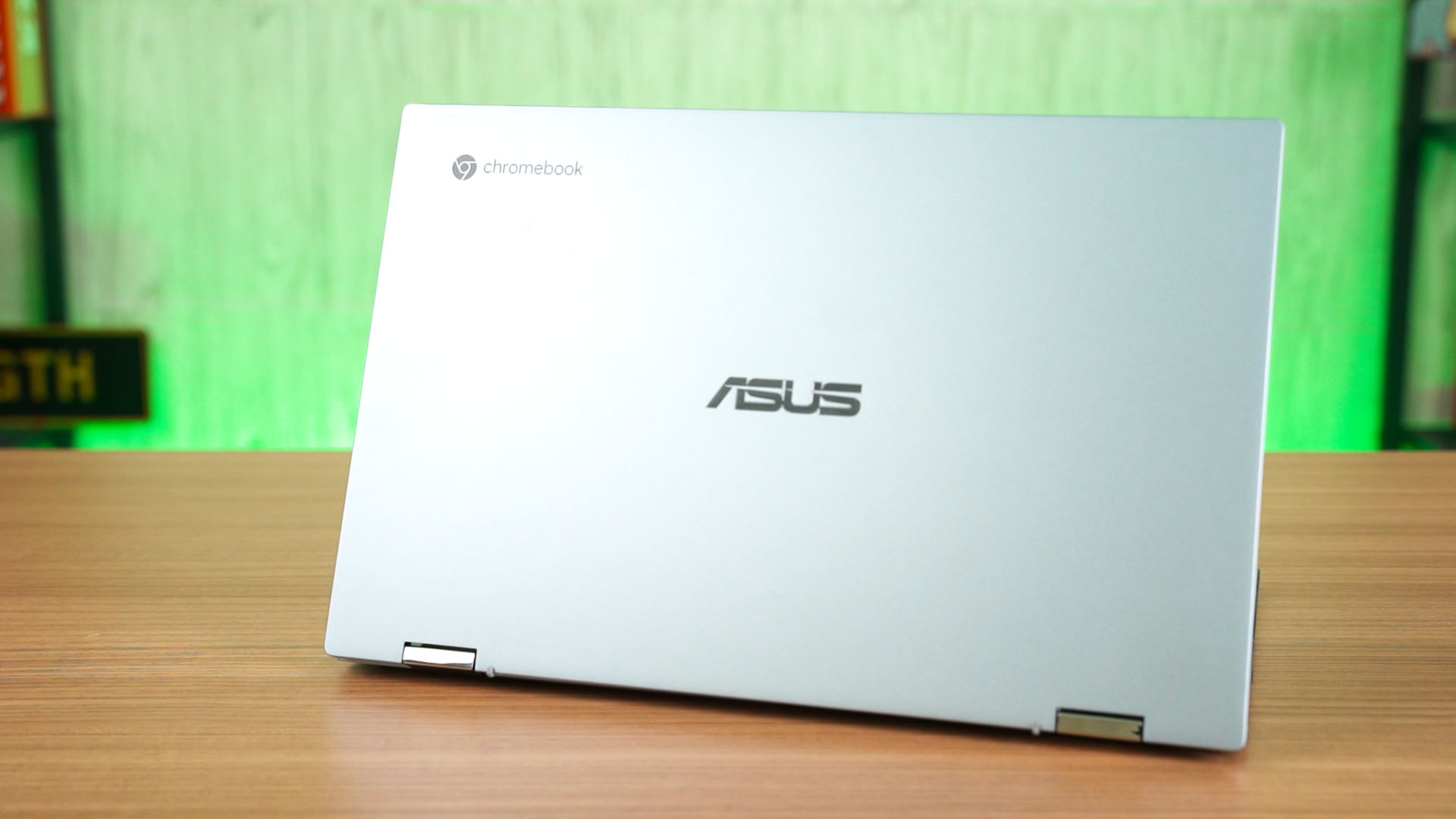 Chromebook is sort of like a reimagination of low-powered computers with a lightweight OS – focusing on web-based applications and utilizing cloud storage, accentuating snappiness in user experience while prolonging battery life. This is done by making the Chrome browser as the gateway to effectly do all the tasks.
The ASUS ChromeBook Flip CX5400 is an embodiment of what I will call as the "premium Chromebook" experience. It has a very nice all-metal design, supremely clean chamfered edges, great performance, and obviously – great battery life too. But that means this laptop is going to be high in price.
Since this ASUS Chromebook Flip CX5400 is a Chromebook through and through (as in no aftermarket ISO installation to convert it to a Chromebook), it has a total of 3 uniquely Chromebook traits:
Convertible form factor
Touchscreen
No caps lock key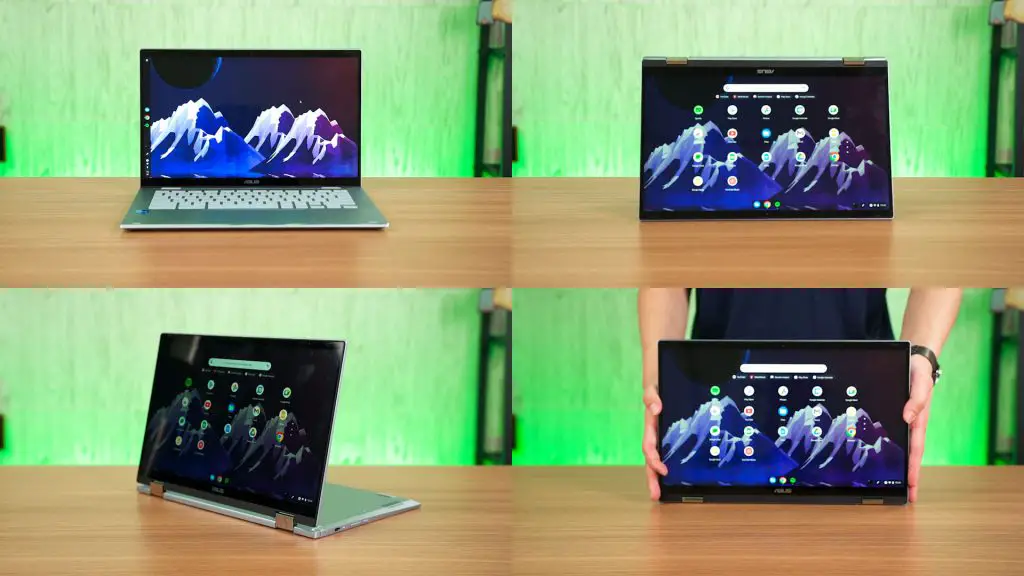 As we can see, the ASUS Chromebook Flip CX5400 can be rotated 360 degrees and be used as a tablet if we want to. Since it can be rotated, it can obviously has a touchscreen too.
"But why use it in such a way?", you might ask. The answer is simple – there are selected Chromebooks that has full access to the Google Play Store – and this laptop is one of them. That means we can download any app from the Google Play Store, rotate the laptop 360 degrees into tablet mode, and start using this laptop like an Android tablet. I love it!
Just keep in mind that… games are not going to run as smooth as an Android smartphone. I'm not sure if it's caused by the fact that a layer of code translation needs to happen to translate games made for ARM-based chips need to be translated to work with Intel's x86 chips – but I installed Genshin Impact and it just crashed every time.
You can also obviously use Android apps with the laptop's trackpad and keyboard – which is an interesting hybrid. The keyboard on the ASUS Chromebook Flip CX5400 is fantastic. The keyboard's travel distance is long enough and it feels very springy when typing on it – creating a sense of responsiveness and it's just very fun to type on.
The trackpad is not exactly ideal since the tracking feels weird. It doesn't feel like the movements are 1:1 with the cursor as the horizontal movements are faster than the vertical movements. I'm sure a firmware update can fix this, though. And yes – Chromebook updates are delivered via the Chrome browser. Funky.
But of course, you can also plug in a mouse to use with the ASUS Chromebook Flip CX5400. There are lots of ports avaialble for this laptop – including two high-speed Thunderbolt 4 ports which I have no idea why it's here, but hey – I welcome the versatility if I ever need it.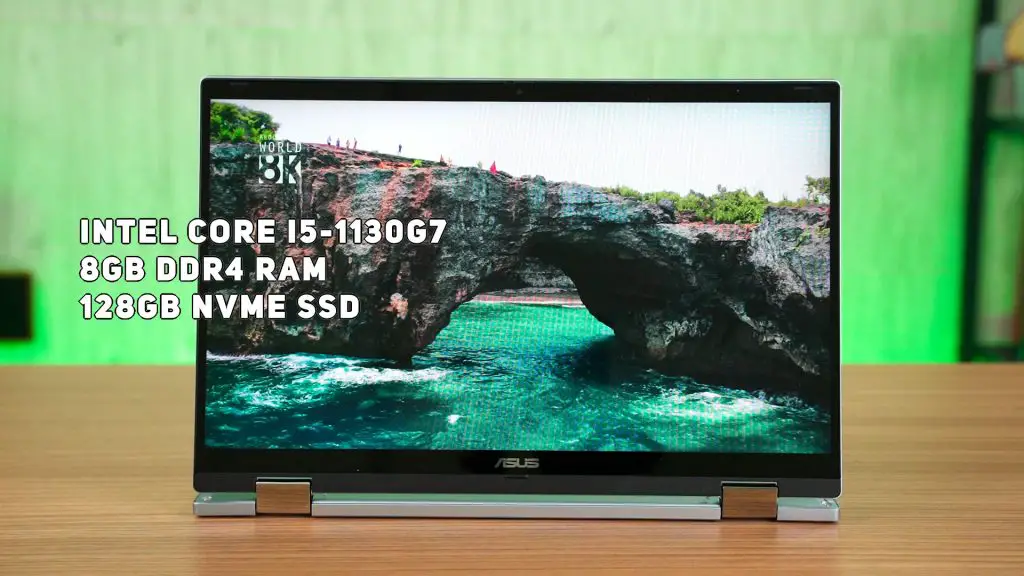 Doing work on the ASUS Chromebook Flip CX5400 feels snappy as the Intel Core i5-1130G7 and 8GB of RAM is more than enough to do what I need it to do. Funnily enough, the meme about "Chrome eating lots of RAM" is only applicable to Windows PC. I always work with an obnoxious amount of Chrome tabs and Chromebooks handle it well. It's just Windows PCs with 8GB RAM that are suffering the most.
I did a lot of web-browsing (obviously) with Spotify in the background, while also taking breaks on YouTube. The battery can last for about 7-8 hours and I just think that's impressive.
By the way, the ASUS Chromebook Flip CX5400 also comes with an active stylus that slots inside the laptop. While it's not the most technological stylus like Samsung's S Pen, it still has pressure sensitivity and we can use it to draw or write on the laptop. And hey – combined with the access to the Google Play Store, we can install some fantastic apps and start unleashing our creativity.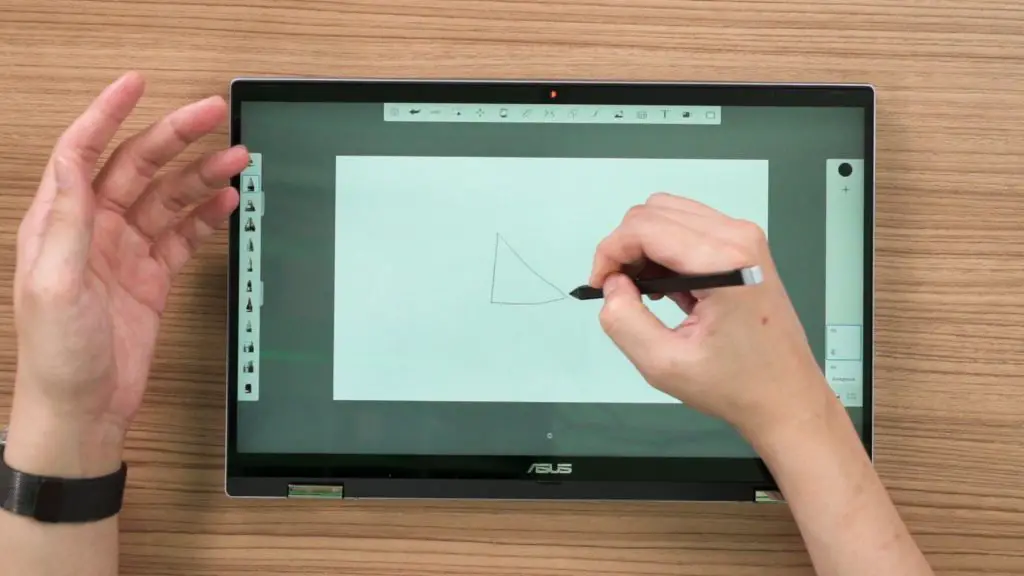 Price?
This is a bit dangerous, though. There is no information available regarding the pricing of this laptop and I was told that "it starts from RM4,199". The price is obviously high for its specs because we can get other Windows laptops at a much lower price than this – but the operating system is where the magic lies.
Depending on your work, a Chromebook might suit you more than a Windows PC. For me, I use laptops mostly for typing scripts, doing reviews like this one, or do content scheduling and filling in the description box of YouTube videos. Combined with the supremely long battery life that Chromebooks offer, I think Chromebooks suit me more.
Where to buy? (Affiliate links)