Razer has once again expanded its console gaming range of products through the new Kaira X budget-centric headset, in addition, to the rerelease of some of the slightly older products in a brand new white color.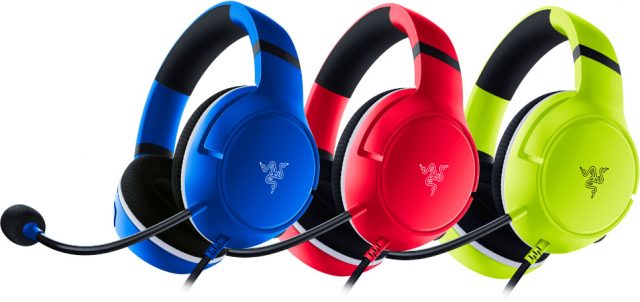 Made to complement the latest consoles from Sony and Microsoft, the Kaira X delivers high-quality audio with the renowned Razer TriForce 50mm drivers tailored towards gaming that is more focused in the mids and bass zone while still being decent in the highs and with the Razer HyperClear Cardioid Mic, exclude any unwanted background noise and deliver your in-game calls in a clear and loud tone. The port it uses is still following the 3.5mm standard which means it technically can be used for PC and mobile as well but just most optimally with consoles. Available in colors of Black, White, Shock Blue, Pulse Red, and Electric Volt, there's another special white theme made exclusively to match with the PS5 DualSense controller.
Released with the Kaira X is another fitting theme of Universal Quick Charging Stands, compatible with Xbox Series X|S, Xbox One, and Xbox Elite Series 1 controller. As the name suggests, it provides quick charging in order to keep the downtime of your controllers shorter than ever and uses a magnetic docking system for easy latching and removal. Available colors are ranged from Carbon Black, Shock Blue, Robot White, Pulse Red, and Electric Volt to the special Aqua Shift available at retailers Best Buy and Microsoft.
Finishing up the round of release is the brand new Razer Xbox White Suite that comprises the original Kaira, Kaira Pro, and Wolverine V2 professional controller in a sleek and sick White + Black layout.
Official MSRP and Availability
All items from the Kaira series headphones to the Xbox charging stand and Wolverine V2 can be obtained from authorized retailers or directly through the Razer Store at the following price:
Razer Kaira X (Xbox/Playstation) – RM299
Razer Kaira White (Xbox) – RM599
Razer Kaira Pro White (Xbox) – RM899
Razer Universal Quick Charging Stand (Xbox) – RM209
Razer Wolverine V2 White (Xbox) – RM499