The official starting date has been announced for the PUBG MOBILE Pro League MY/SG Season 3 which is March 24.
The tournament will be running for a span of 1 month that features a total of 20 professional teams which 16 of them are invitational based while the rest of the 4 are promoted from the PUBG MOBILE Club Open competition for about 2 weeks ago. All matches will be held fully online due to pandemic issues and will be live-streamed on PUBG MOBILE Malaysia's Facebook and Youtube platforms.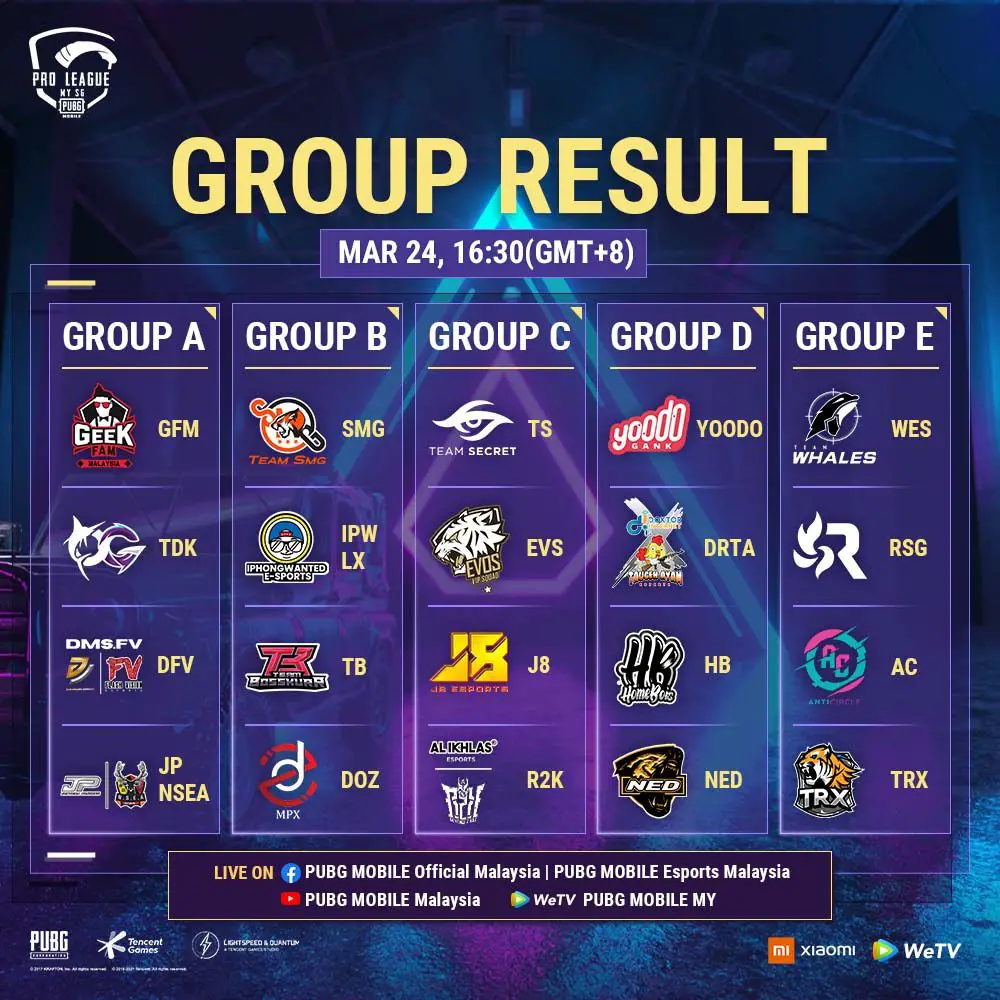 With a total prize pool of up to USD150,000, all 20 teams will pit against each other in a seeded group of 5 through Weekday matches between every Wednesday to Friday with the top 16 emerging and advancing into Super Weekend on the corresponding Saturday and Sunday for a total of 3 weeks. After all scores have been concluded, once again the top 16 will advance into the Country Finals for the last showdown. Mixing in between these official matches are side-off entertainment rounds such as Influencer Showmatch, SEA Ladies Battle across every League Week alongside Regional Cross Tournament featuring top 4 teams from Malaysia, Vietnam, Indonesia, and Thailand in the grand final week for a taste of foreign grand slam.
All the dates for all the side events will be announced at a later date on the PUBG MOBILE Malaysia Esport page on Facebook.